Did you ever think of how to arrange the space in your small house more efficiently? Of course you did, especially if the area is too small. Moreover, you had done it in your own way. But the private house provides us with possibility to enlarge our living space comparatively quick. It can be done by building an annexe to the house. It will require to arrange the space once again after after its expansion. Also, if you are about to buy small house, already have small village house or want to rearrange your living space, our 20 photo interior design ideas for small house will be right in time. We will review different house floor plans, layouts and functional zones so the advice would be fair for wide range of houses.


Kitchen & dining zone interior ideas
Modern kitchen sets and appliances allow utilizing of every useful inch at your cooking and eating zone to the maximum. From floor to the ceiling. It can be stove and oven placed one on another, built-in refrigerator. Also, we should provide the decent level of lighting for different zones of the kitchen. So, the central light would be not sufficient for sure. LED-lighting strips or fixtures are very useful when it comes to lighting of different zones on the countertop.
The kitchen island is the very convenient modern solution to not only increase the cooking space, but also to organize the dining zone at one place. It is typical win-win solution for small room.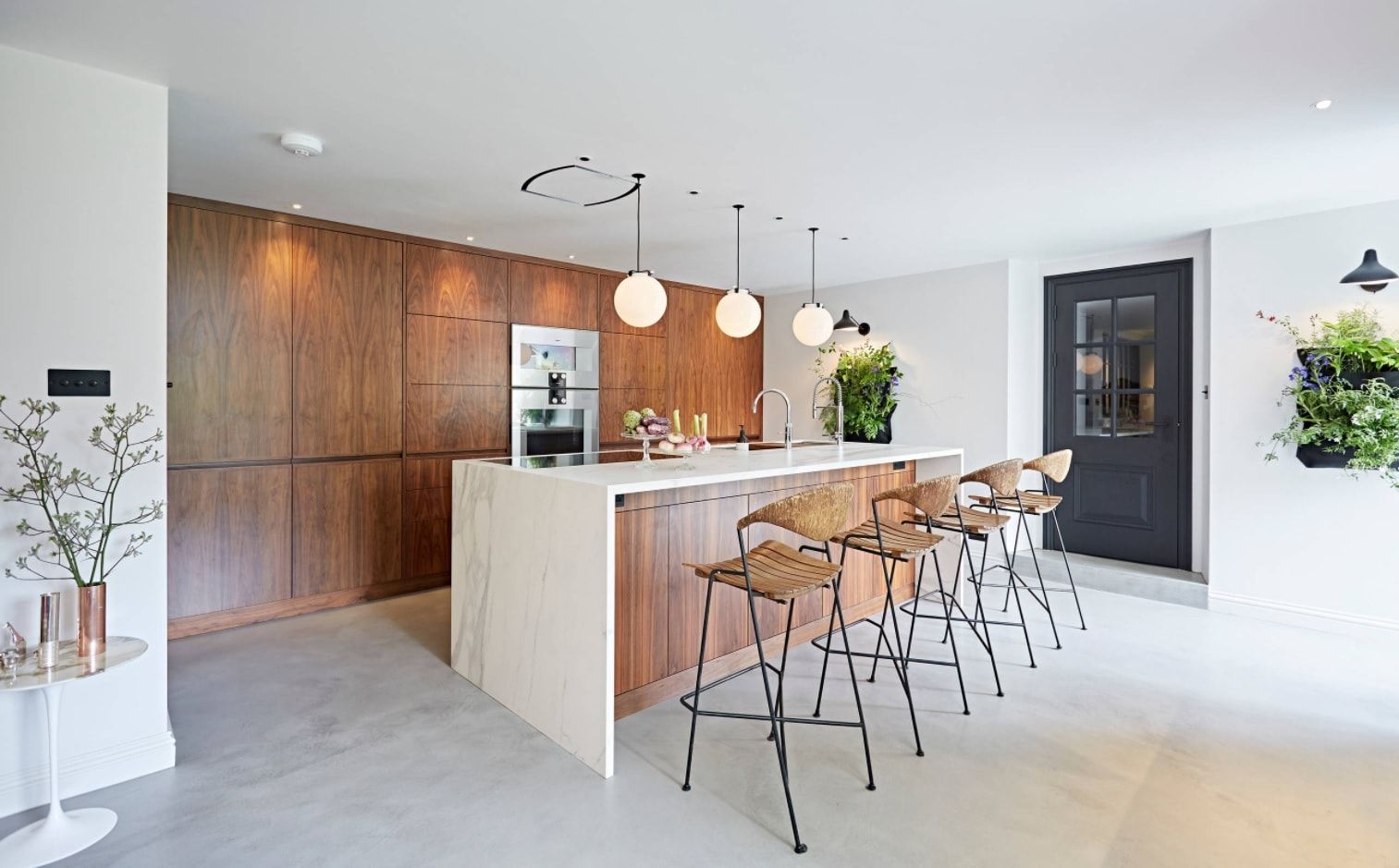 Even most compact houses can't be deprived of kitchen. So, if your home or village house is too tiny, you can arrange the cooking zone right at the hallway or entrance. But the most attention we should be to fire safety, especially in wooden trimmed area.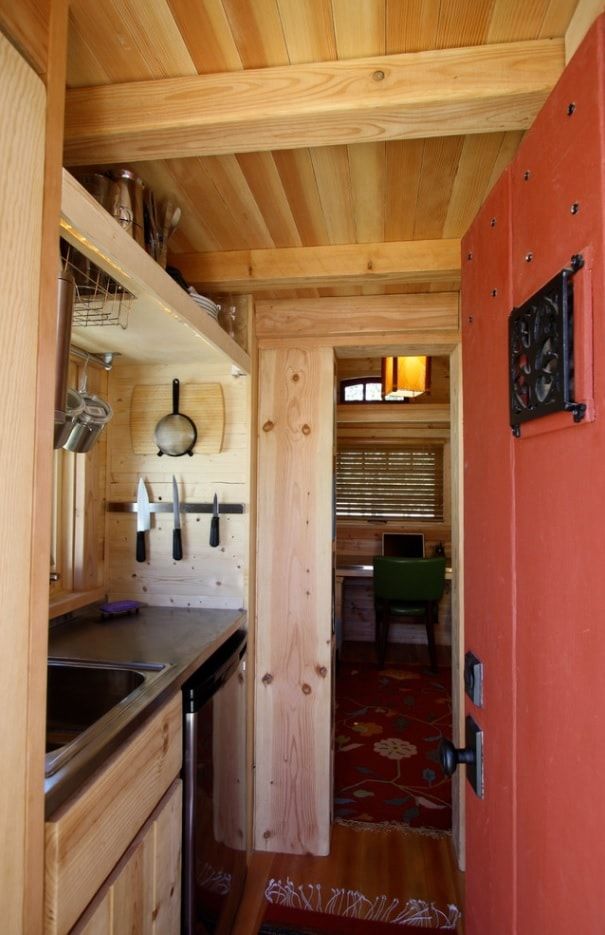 Living room in small house
The most common and, by the way, most rational advice for small house is to plan it with open layout. Combine all the available space into one, except bathroom and laundry, technical premises. Thus you'll achieve the field for activities and make even small area look more voluminous. Then we can zone the space with different designer's and architectural methods.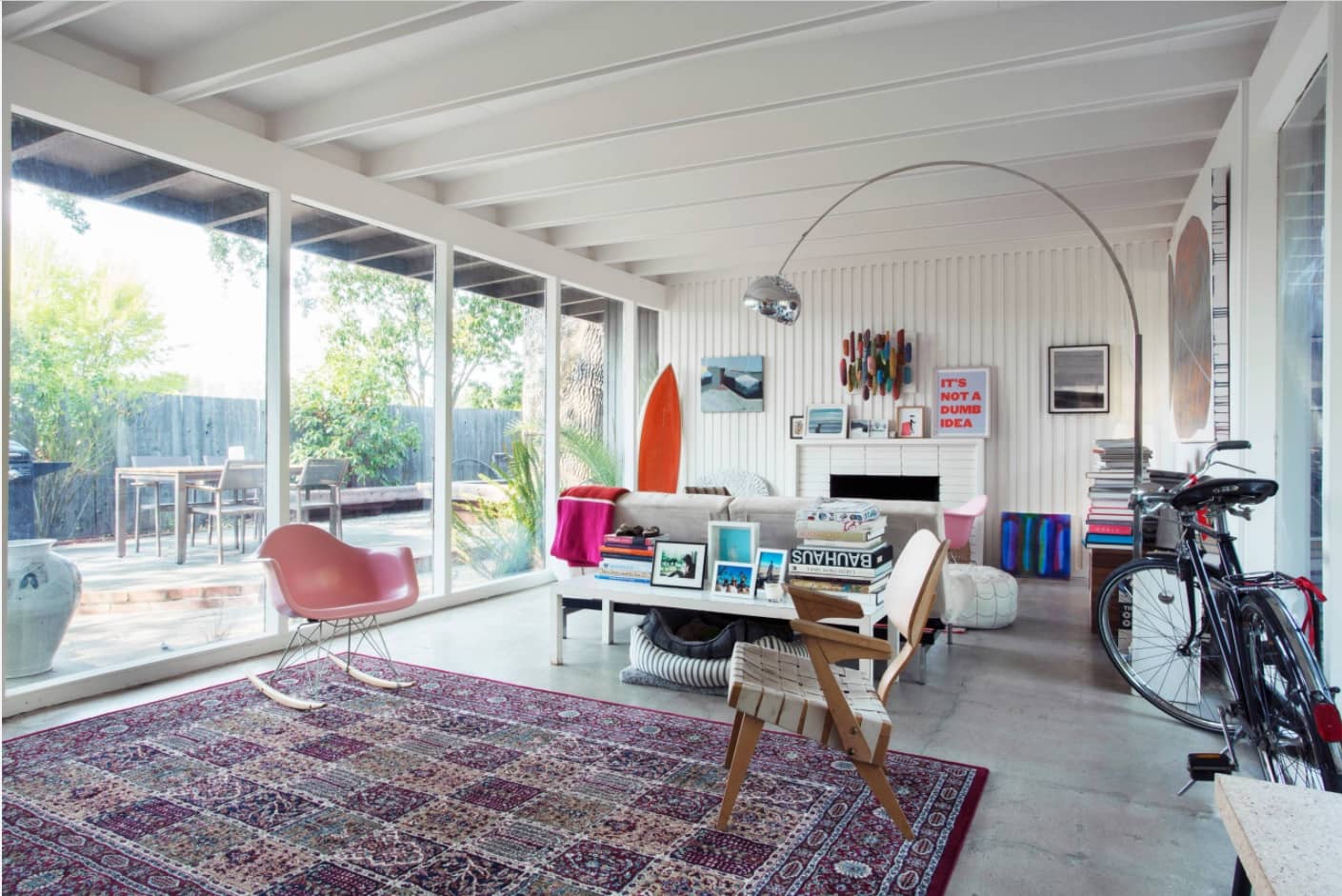 In most cases, we should not pay much attention to the practical realization of zoning itself. The functional areas can be located side by side without logical or physical delimeters between them and this will not cause a problem.
Utilizing a small space is very creative challenge. For example, organizing of sleeper right at the window sill in slightly different color scheme will not only add an extra resting place, but will also add the symbolic frame around the window and make the overall space brighter.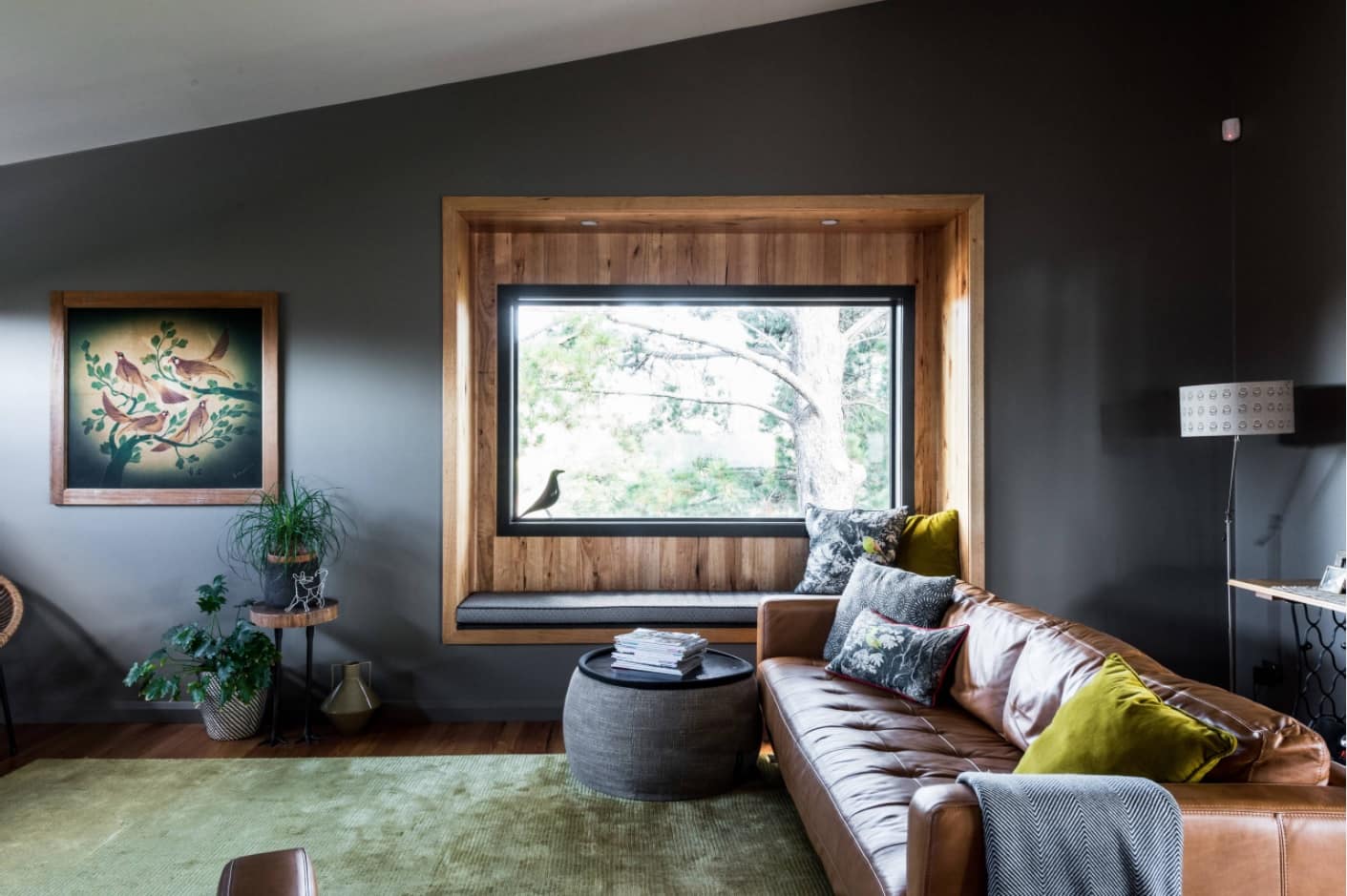 Living room in the annexe can be arranged as a sunroom. This is fresh, unusual and original solution. It can be very popular in your family and this small place risks to turn into most crowded area.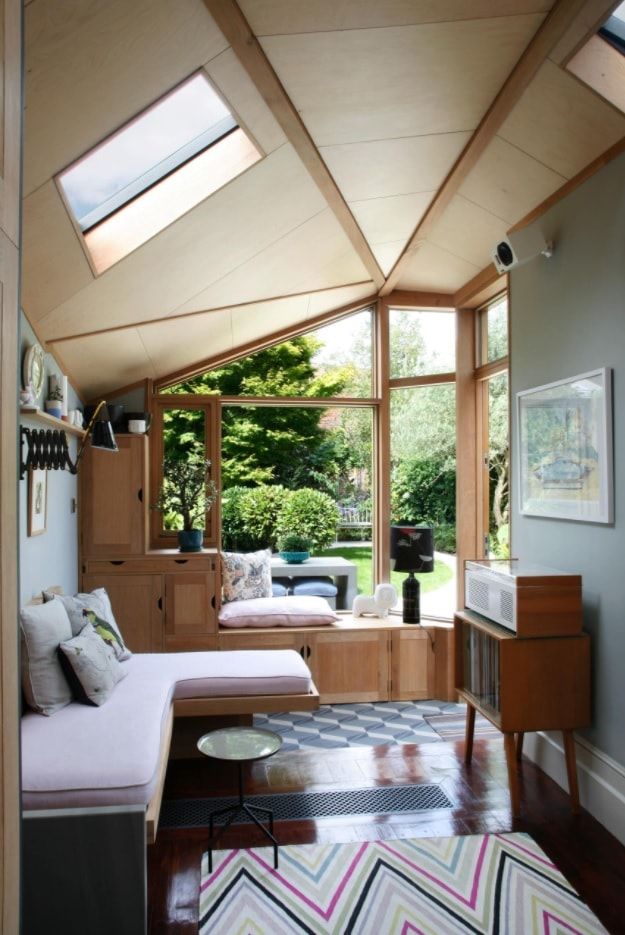 Classic layout of the living room in small house can be revived and made attractive with plenty of light and bright decoration. The only practical recommendation is not to overdo with complementary colors and to use rational color combining within single space. Of course, we can create attractive colorful interior, but we should know and abide some basic rules.
Bathroom in small house
This room can be considered as steadfast from one house to another as it should play its hygienic role and have all the necessary parts for it. But we can propose one original trick for small houses that would make your small bathroom almost infinite. The back wall of the bathroom can be replaced with panoramic glass. Of course, this is true when you have no neighbours from that side or have high enough fence and the part of your backyard is not a passage-through.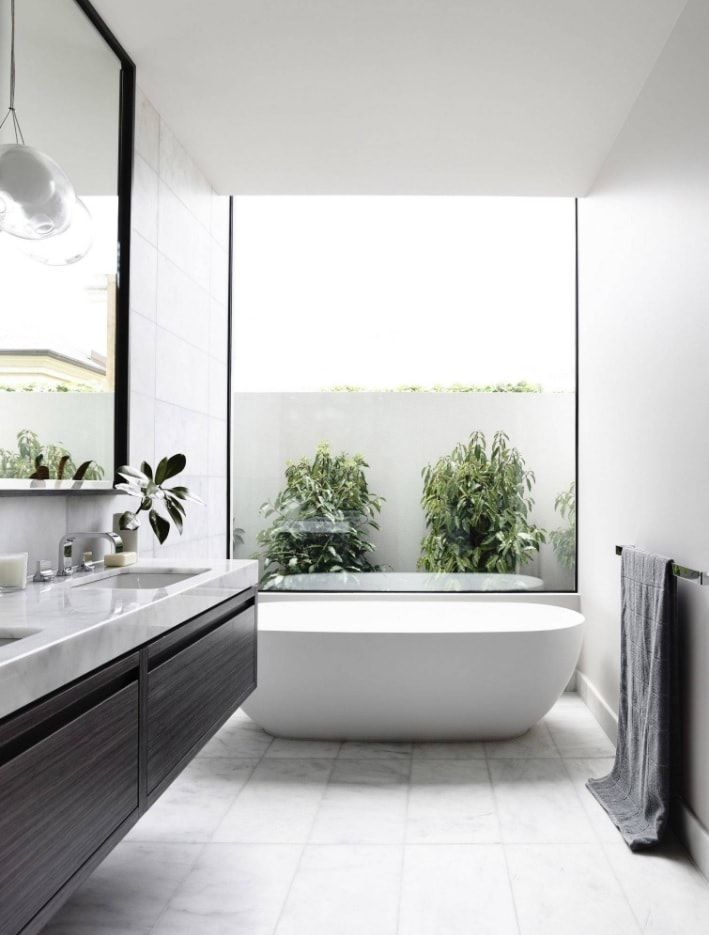 Entrance to the house
Usually, the entrance and hallway in small houses are most universal places. And the rational usage of hallway square feet is the right thing to do. You can arrange small control room for smart House system or home office under the staircase or next to it. The hallway can be also conditional and be continued right in the living or any other room.
Extra small houses' interior
Such small village cottages are very popular variant of summer houses in suburb. But we should provide all functional zones for normal life in such house. In this case, hallway and the entrance zone automatically transforms into living room (the biggest free area). Kitchen should be located at some of the sides of the house. Bedroom (sleeper) can be arranged at the top level. If there is no place for bathroom, it can be placed outside. So as the dining zone. Or we can use replacable table for this purpose.
Some of home functions can be delegated to additional premises such as garage or shed at the territory. It can significantly economize the space in your house by taking all the instruments, clothes and appliances that are not used at the time.