It is still quite cold outside, which can be a huge issue if you have a few errands to run. But you can make the whole experience a lot more pleasant by grabbing a hot and delicious beverage. It is the perfect way to stay warm out in the cold!
Unfortunately, a cup of hot coffee can end up being way too hot to handle. And while a standard coffee sleeve gets the job done, there are many other DIY sleeve designs that you could possibly choose from. They will simultaneously help keep some paper out of the landfill and make your morning cup of coffee extra cute!
If you have never been into making things by hand, then do not worry. Some of these designs are extremely easy to replicate, even for a total beginner. All you need is the right materials, proper tools, and determination. Now, do you want to know what these designs are? If so, then keep on reading!
Paperboard
When it comes to making coffee sleeves, this material is the cheapest one that you could probably choose. Thanks to that, HotShot Coffee Sleeve is used in many coffee shops around the world. Making such a sleeve at home and customizing it is relatively simple.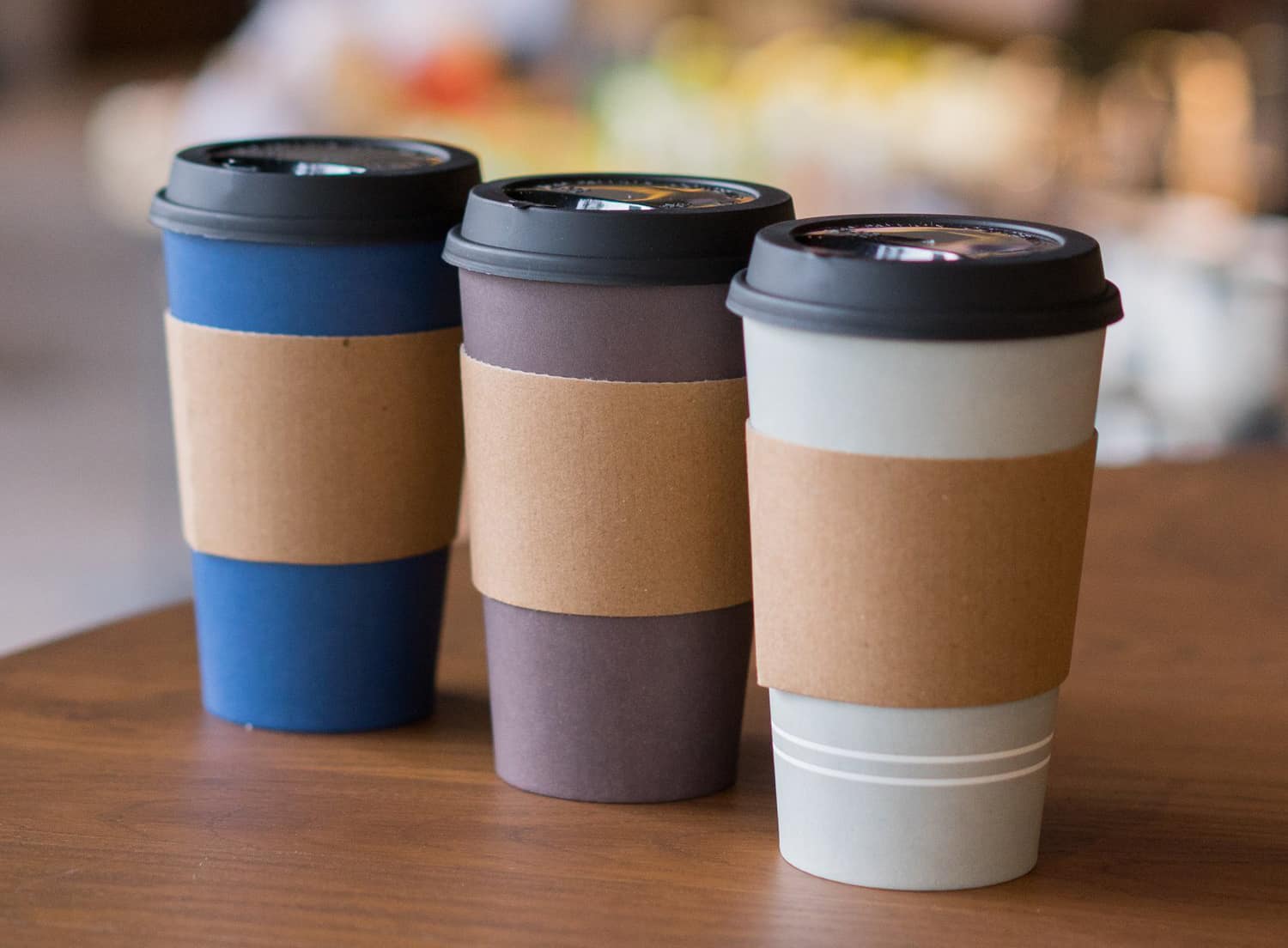 All you need to do is buy a sheet of paperboard and cut out a large rectangle that will fit your coffee cup. Then, you just have to draw something on the rectangle. It would be best if you used permanent markers. They are designed to handle high heat without fading.
Your Sock
Have you ever lost one of your socks? If that is the case, then you probably know how frustrating it is. You are sure that there was a pair of socks in the laundry basket. And in spite of that, you are only able to find one of them. Fortunately, there are quite a few things that you can do with it.
For instance, you can turn that sock into a coffee sleeve! Begin by measuring your coffee cup and cutting off the top section of the sock to match that measurement. Once you are done, turn the sock inside out and fold down one inch of the cut edge. Sew it into place, turn the sock right side out, and you are done! A brand new coffee sleeve!
Wool or Acrylic Yarn
Do you know how to crochet? Or maybe you have always wanted to learn how to do it? If your answer to any of these questions was a yes, then you can make a coffee sleeve out of wool or acrylic yarn! On top of being really easy to do, it is also really cheap!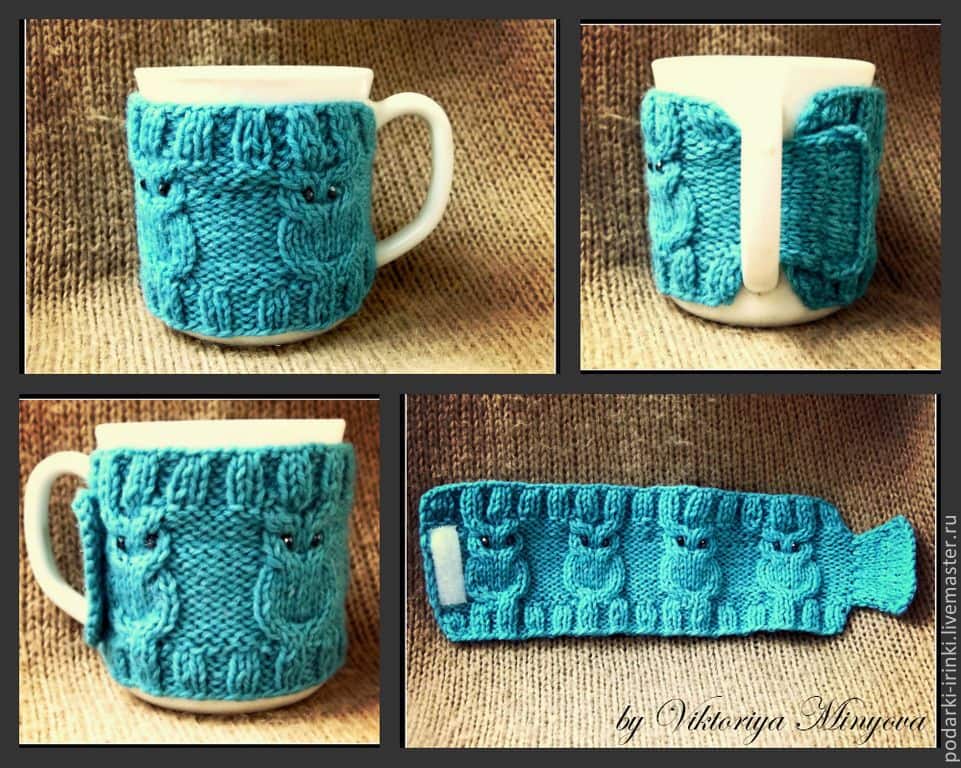 Start with choosing the materials that you are going to use. There are many types of wool and yarn out there. Some are good for beginners, while others are best used if you already have some experience with crocheting. Next, decide on the pattern that you will be using. When it comes to crocheting, you will find plenty of videos out there that will walk you through the process.
Colorful Felt
If you are a minimalist, this design is for you! A coffee sleeve made out of felt has a really simple design, and it can be made in just a few minutes! Bear in mind that it will require you to use a sewing machine. You can do the sewing by hand if you do not have one, but keep in mind that it will take a while.
First of all, you need to buy a sheet of felt in your favorite color. Second of all, you have to measure your coffee cup and decide how big the coffee sleeve should be. Then, trace and cut out your coffee sleeve, pin it, and sew it. And that's it!
Flannel
Flannel shirts are quite popular, and it has been that way for quite a few years. Because of that, it is very likely that you have an old and worn flannel shirt in your wardrobe right now. If you are not keen on wearing it, then why not give it a second life?
For starters, make sure that the flannel is clean. That way, you will not end up with a stained or smelly coffee sleeve. Then, cut the cuffs off and sew the raw edge to prevent fraying. After that, you can feel really happy with your brand new coffee sleeve!
Making Custom Coffee Sleeves Can Be Really Fun!
All in all, there are many ways to make a custom coffee sleeve. Some of them are more complicated than others, but they should not make you feel discouraged. Even a total beginner can make a pretty coffee sleeve out of paperboard!
Once you are done, you should feel proud of yourself. Such a coffee sleeve is totally reusable and can last a really long time, which makes it really eco-friendly. Additionally, you might have finally found a good use for your mismatched socks and old flannel shirts. And when it comes to staying environmentally friendly, anything is better than simply throwing them away.
Taking all of this into consideration, are you ready to make your very own coffee sleeve? It does not matter if you have no experience with arts and crafts. Anyone can make a neat coffee sleeve if they have the right materials, tools, and instructions. So get around to doing it today!