We have conducted whole research trying to find some mentioning about the black mirror in the bad context. But we've failed. Yes, the mirror has mystical power in many cultures. Some folks believe it can be a portal to another world. People in Western culture often uses mirror (it can also be black) for the process of scrying. But there is no negative meaning or sense for a black mirror in your interior. Conversely, it is used for many successful modern homes and can be described as a quite eligible optical and accentual elements. So, we can speak a word about the black mirrors as a decorative element of different rooms, and probably this will make a spark in your fantasy.
Black Mirror in Bedroom
Needless to say, the bedroom is the most private and intimate room in any home. This is a place where any person wants to relax and refresh the mind. But the black mirror (it may sound paradoxical) can bring the overall bedroom's interior to equilibrium. If there is too much of some decoration, the accent of the black frame can appear as nothing better. You can place it both at the headboard or aside from the bed.
The black mirroring glass partition wall in front of the bed: how's that innovative idea for you? We can state that it is not only a stylish and effective decorative element of the interior, but it is also an inevitable option to arrange the proper layout of the room in many cases.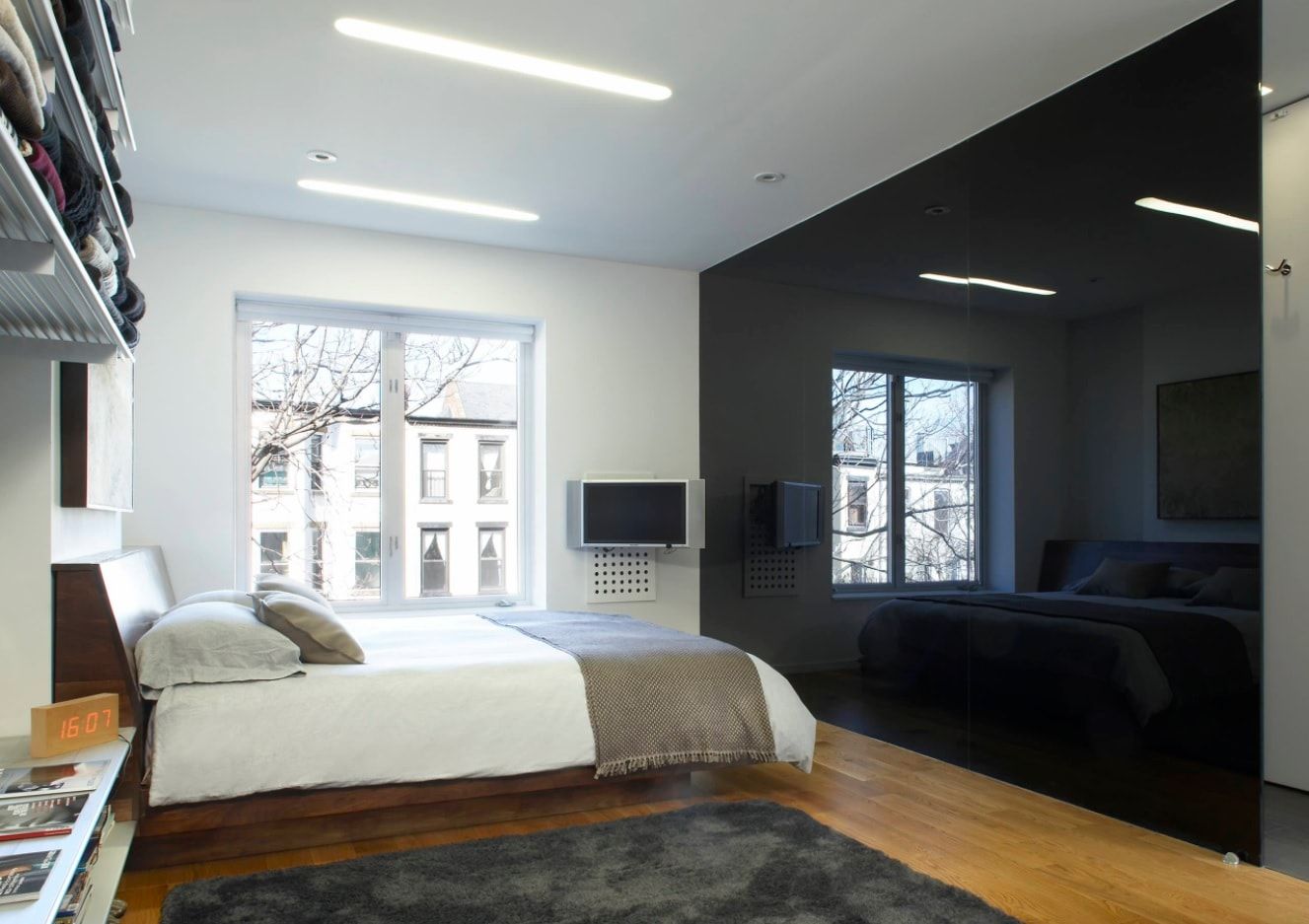 Living Room with Black Mirror
The main rational option to use a dark-framed mirror in the living is to place it in the light decorated interior. This will provide the necessary accent in addition to expanding of useful space effect.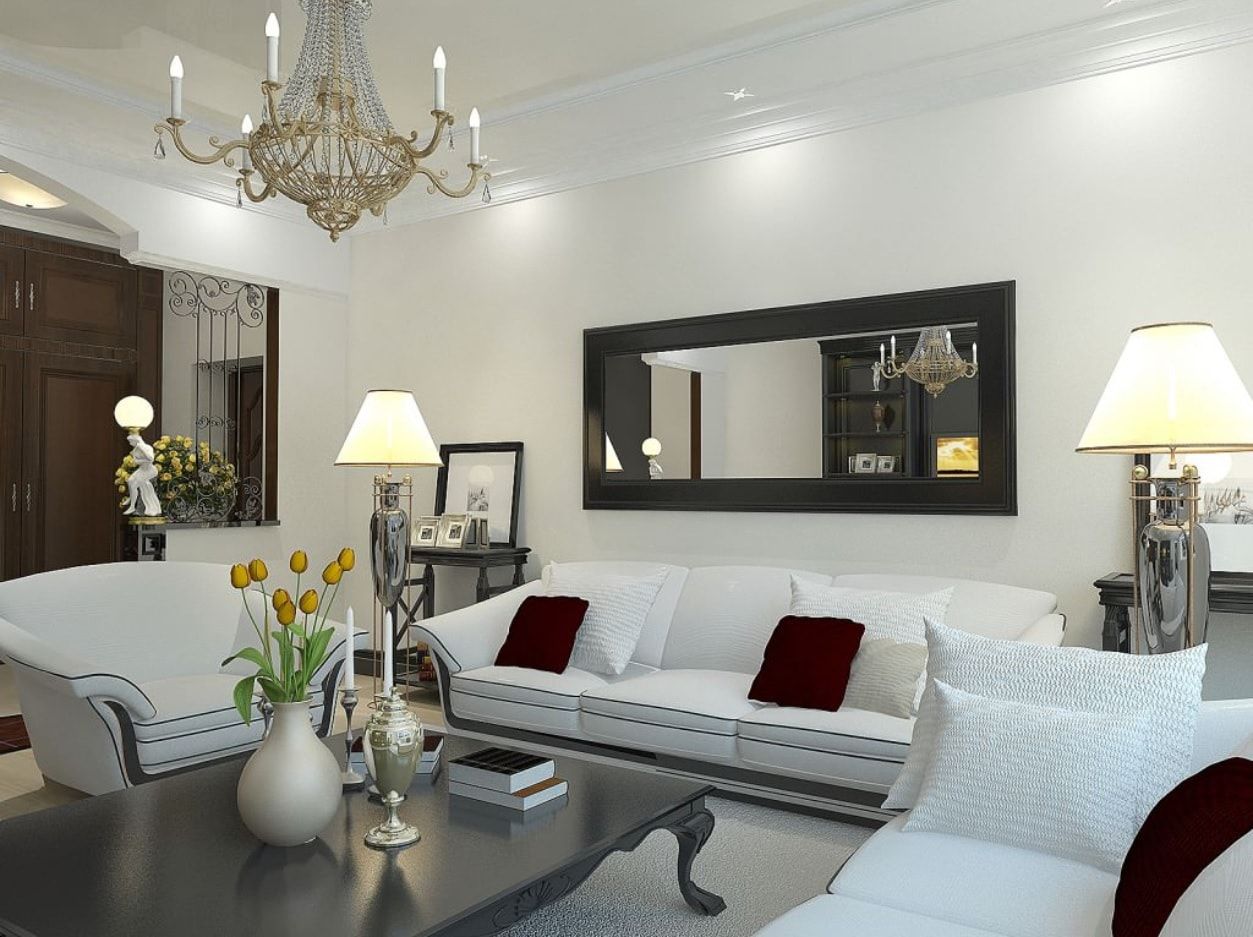 Other Premises
The dining room with black mirrors automatically fills up with Classic charm. But it also can be a high-tech room with a play on contrasts. There can be only pure creation and imagination that can show you the right way.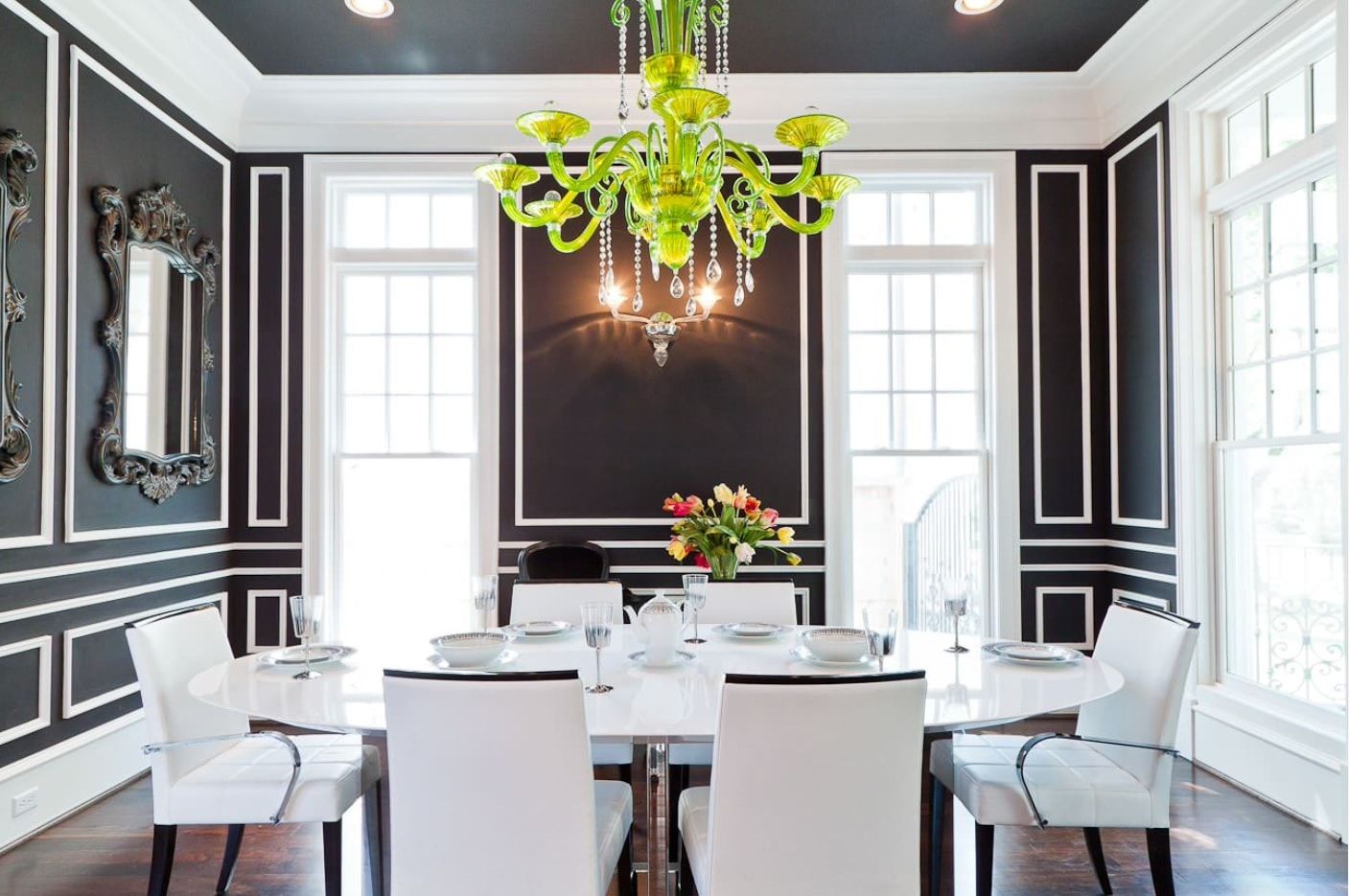 A large black mirror is a godsend for the light decorated hallway. It plays the main role in reflecting the entering people, makes the shoeing a more simple process. However, it can become the most accent in the whole room.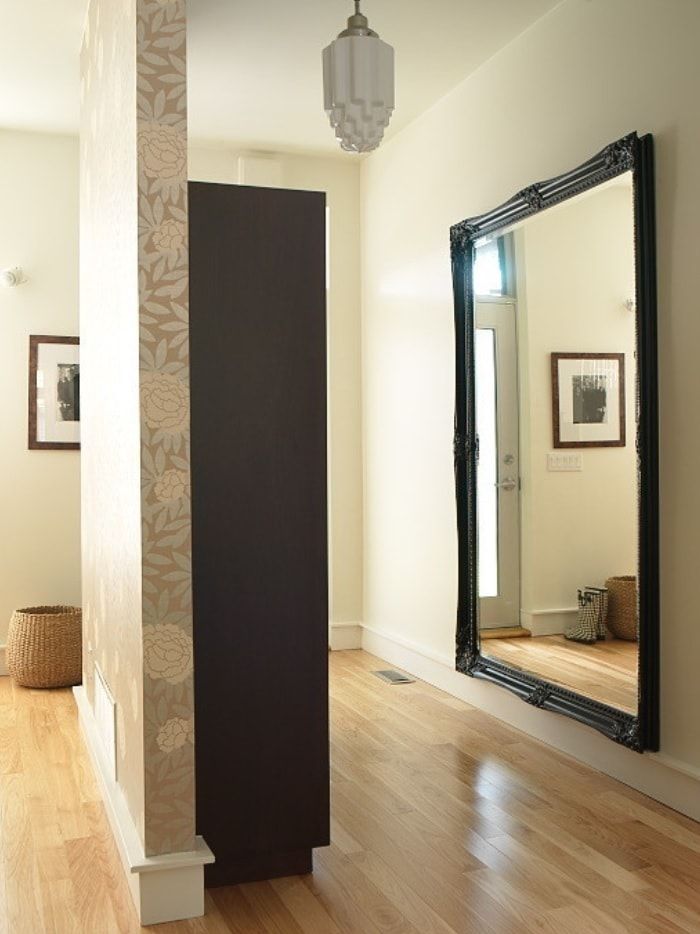 The kitchen with mirrors can't be met often. But if you dare to equip your kitchen with mirroring splashback, the result may surpass all expectations.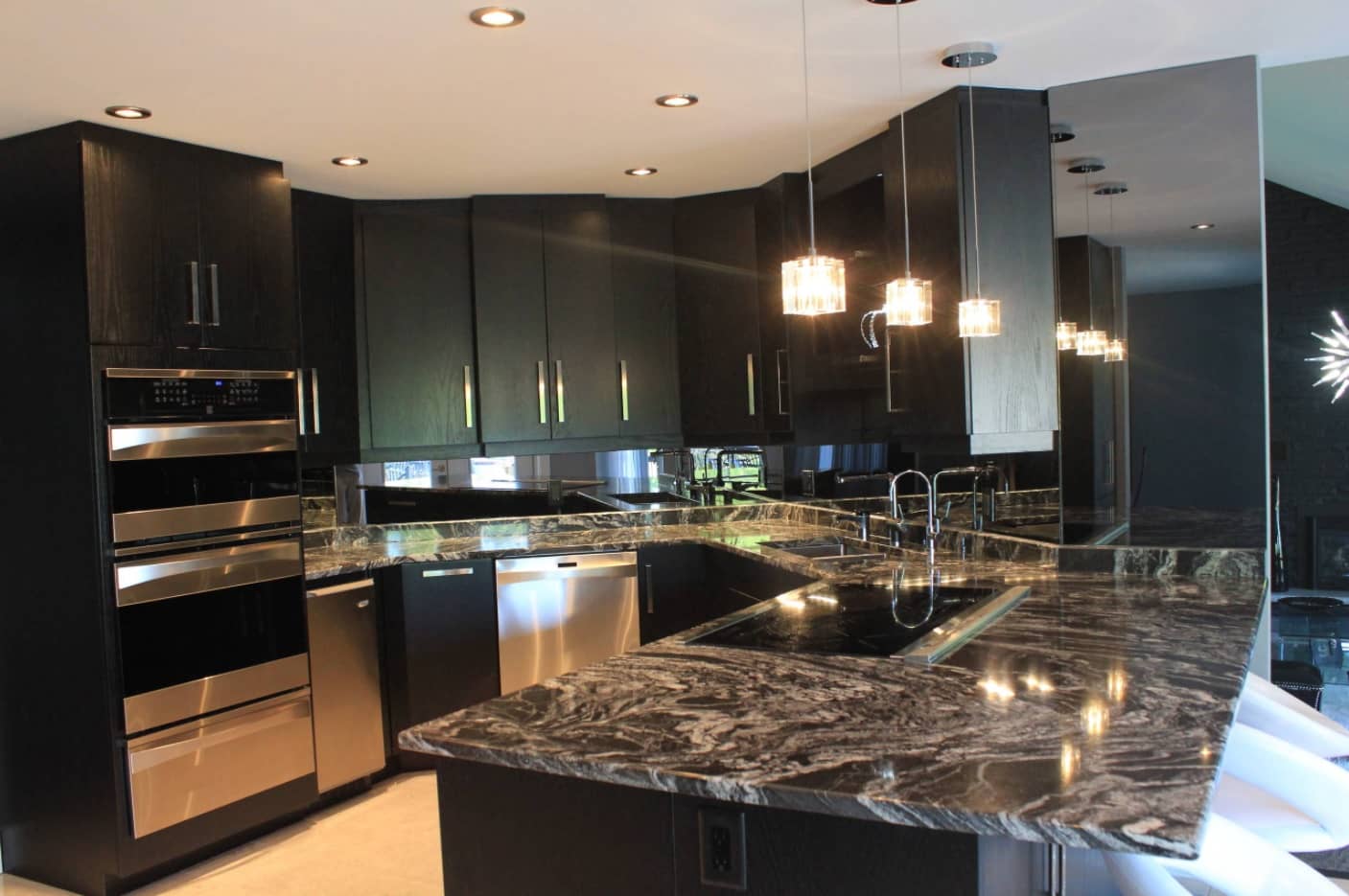 How could we forget about the mirror in the bathroom? Of course, it is an integral part of the bathroom's interior. And of course, it can have a frame of black color and any form. It may be simple or figured, a glance of carved. Dark dilution can't spoil the image of the bathroom.