The front room is almost the same term as the living room. But, strictly speaking, the front room is the living room at the entrance to the house or apartment. In former times, people receive guests in the hall at the entrance which transformed into smaller "front" rooms in houses of merchants and petty nobility. Many languages still keeping the meaning of living room as literally "front" or "forward" room. But there is a lot of design ideas are in public access. Can we open something new regarding the front room furnishing & design ideas for modern homes? There are always some nuances to be revealed and brand new techniques, shticks that can open a new sight on the subject.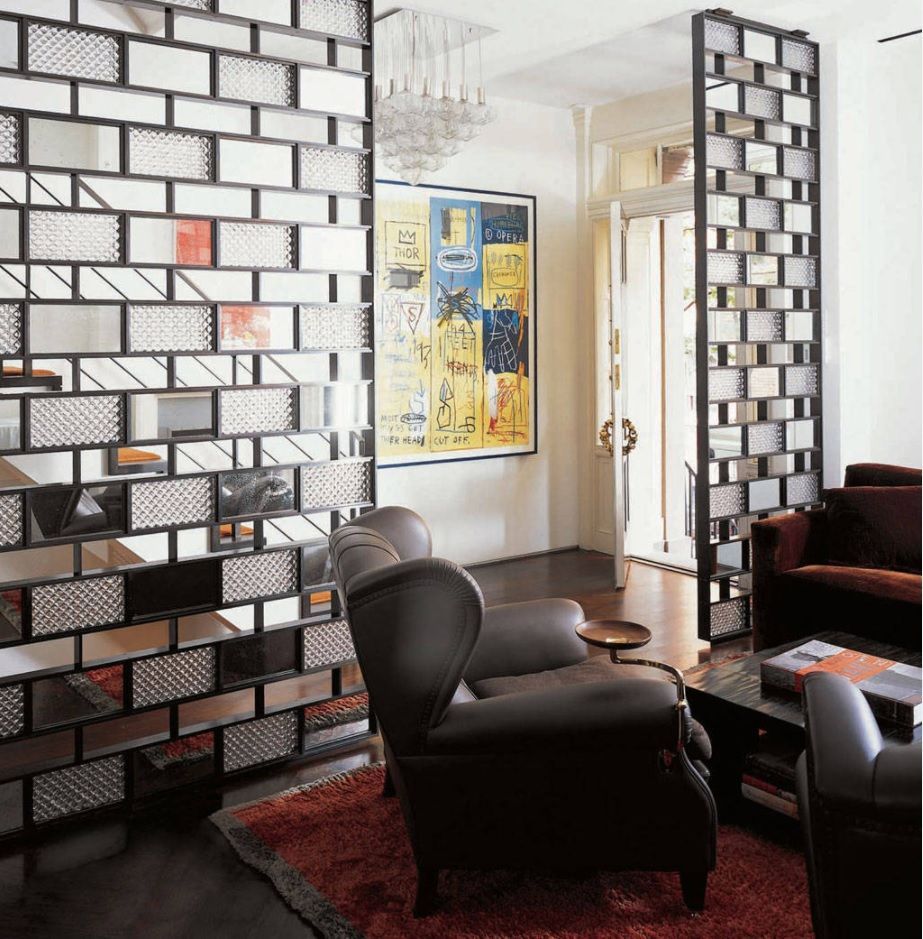 Even Classic interiors which are the most conservative and committed to ancient roots allow the dozed influence of the modern trends. Just take a look at those exquisite leather armchairs above – their black accentuation invites for business conversation.
Front Room Furnishing & Design Ideas for Classic Style
The modern furniture market proposes items for every taste and real estate type. Paradoxically, but the appearance of new trends, materials, living standards, and appliances hadn't reduced the demand for Classic decoration with its chic and pomposity. Unlike all fashion which gravitates to minimalism and rationalism, rich people often choose expensive Classic for their homes. And no one can argue that it is the finest way to emphasize status.
Classic created a lot of succeeding styles like Retro, Shabby Chic, Kitsch, and Vintage. They are open to bright colors, unusual design solutions, and bold furnishing. That's why they lure creative people so strongly.
Furniture is also a good meaning to introduce a new functional property of the room. Just a couple of open cabinets, a few designer's tricks and you have a library combined with the living zone.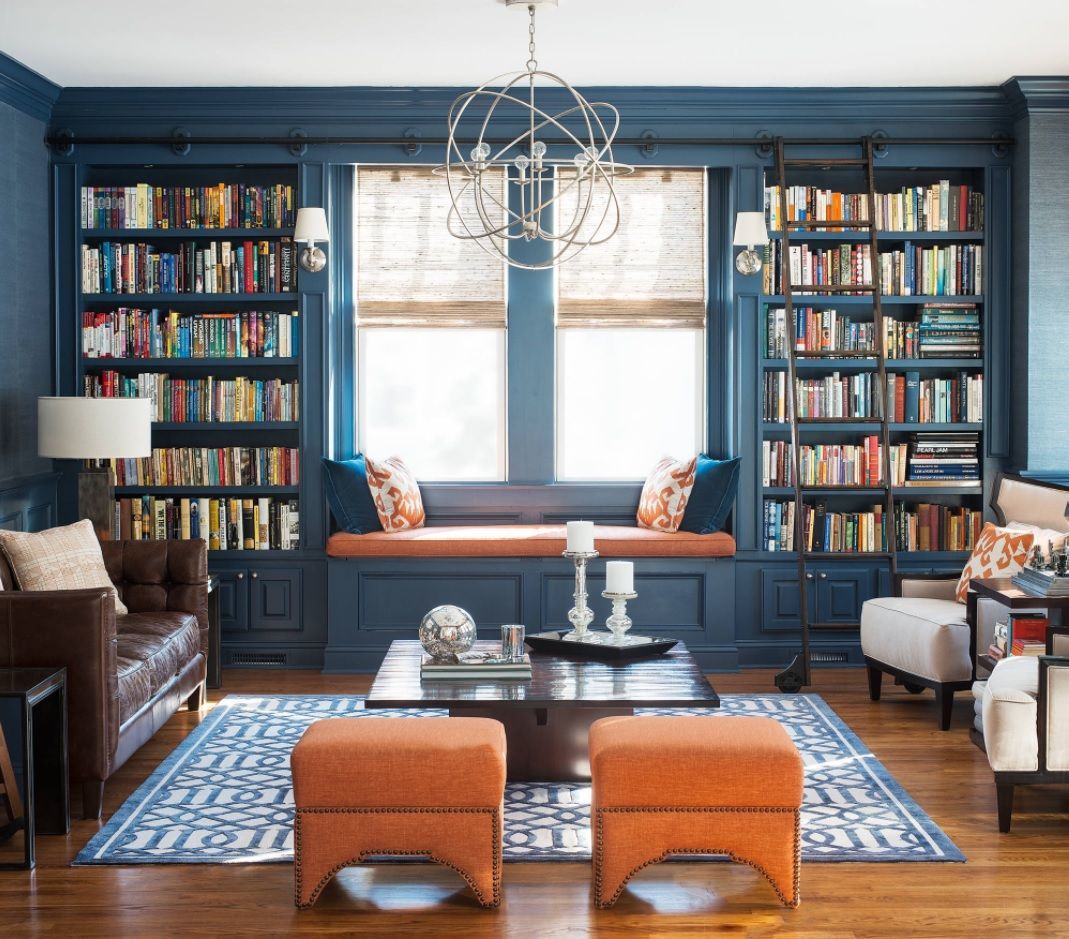 Modern Front Room Furnishing
Here we can have lots of disputes about numerous decorative elements, finishing materials, and, of course, furniture that could drastically change the image of the front room. Every element can affect the overall picture. But let's just look at the most successful and splendid pieces of interior art. The boxed large room below with panoramic windows, terrace and functional use of every square foot of free space is surely worth attention. The round white solid plastic coffee table in the center is a bold accent element that complements the wall color theme but acts as dilution to strict lines of the room.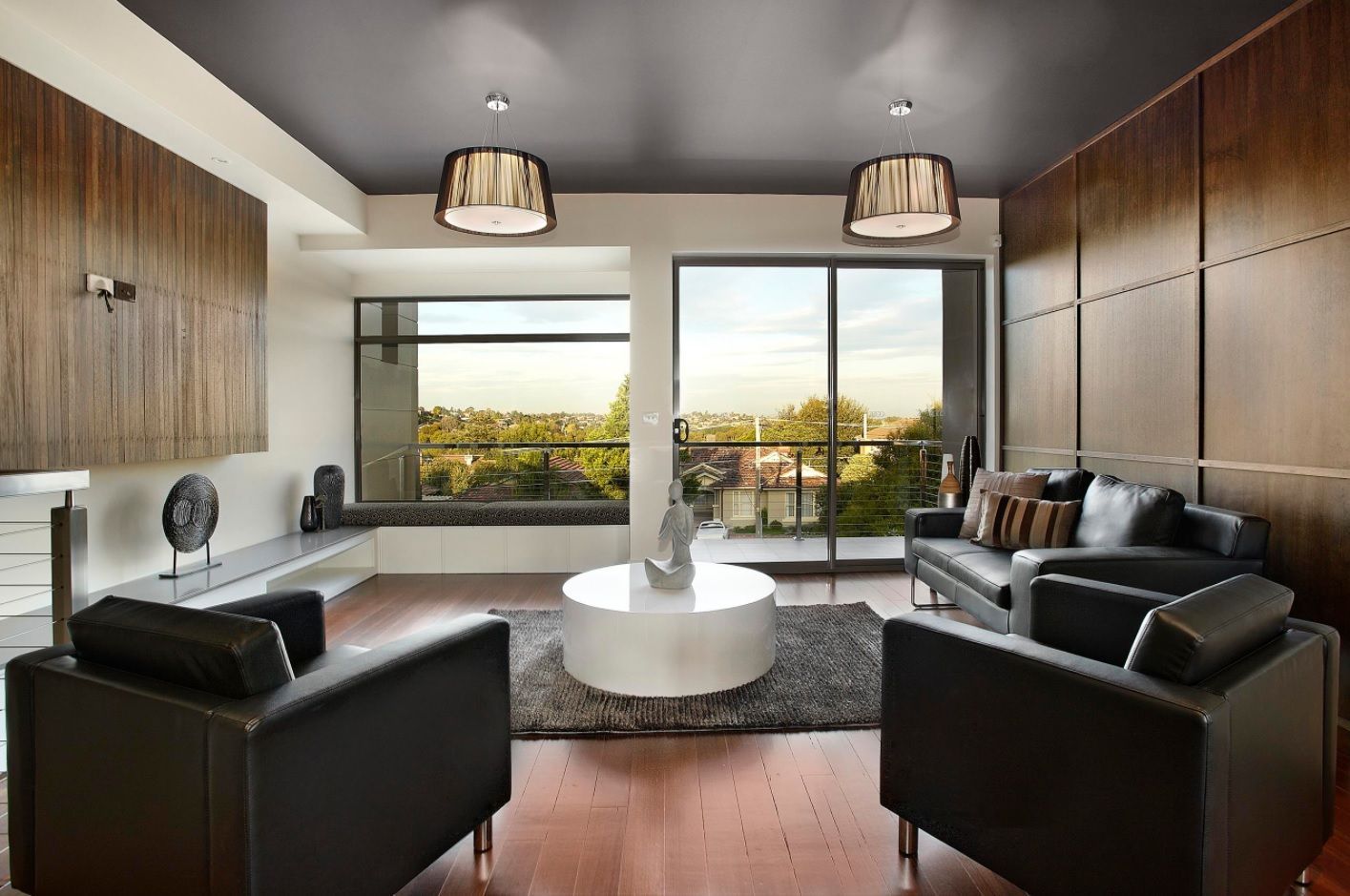 Another example of the light spacious front room with an artificial fireplace also has a sleeper at the window. In addition, a wooden coffee table and shelving acts as a whole composition.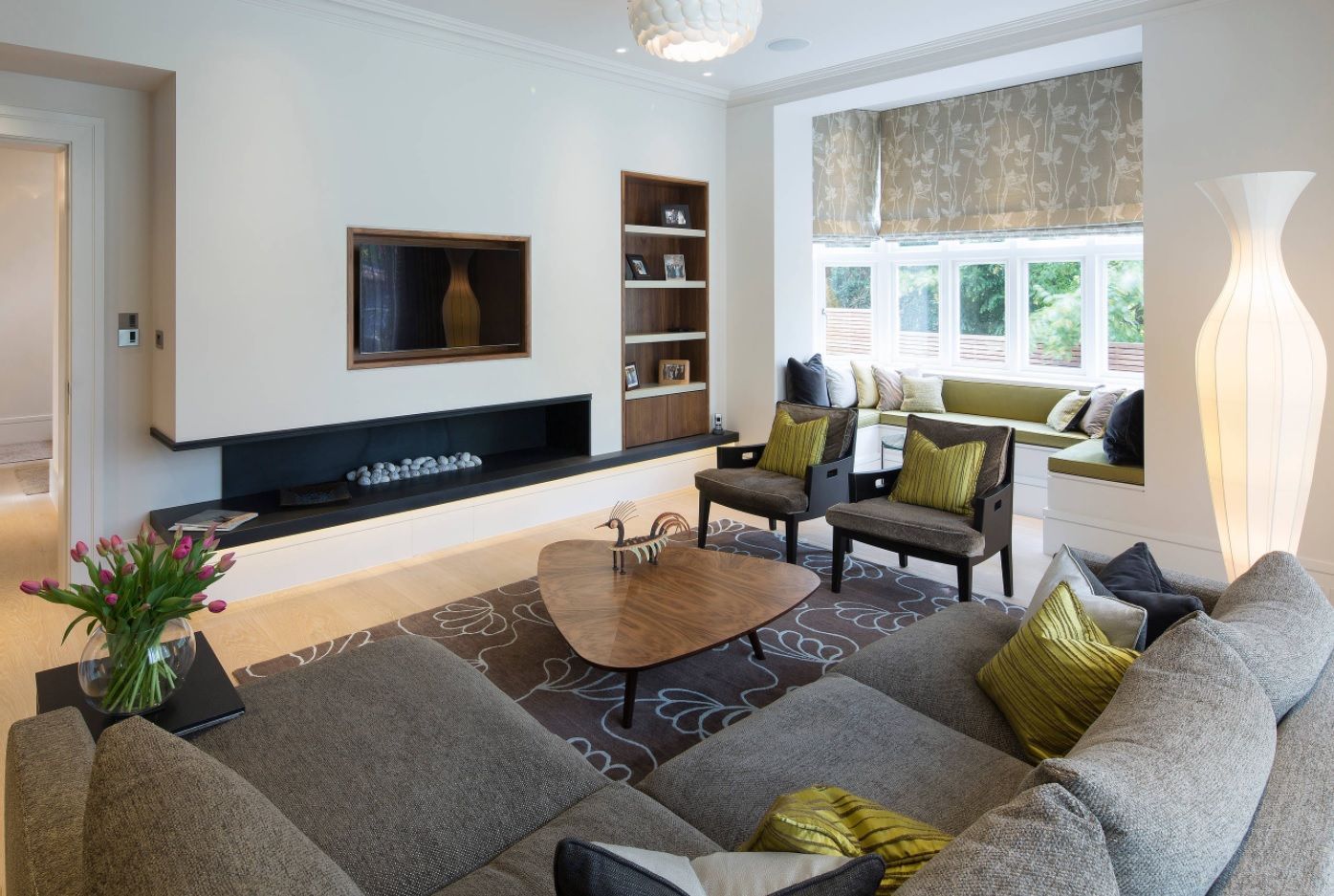 A little bit of expression is never too much for modern Fusion or Pop Art interior. Decorative steel vases, unusual metal frame for coffee table, or a big expressionism picture – you can fantasize about the most striking accent for your apartment.
The alloy of restrained Classic and Modernism left few chances to unleash creativity to the full extent. Here we should abide by the color and form integrity without getting too much. But it doesn't mean we should make the room boring.