Bedroom night lights are a popular interior element that complements the decor of home lounges. They perform two functions: on the one hand, they must provide soft diffused light that allows you to move around the bedroom without waking up another person, and on the other, they are one of the main decorations of the space. Therefore, it is very important that the bedside lamp in the bedroom perfectly matches the design of the entire interior. Check out the most fashionable decorative fixtures to date for adults and children.
Content: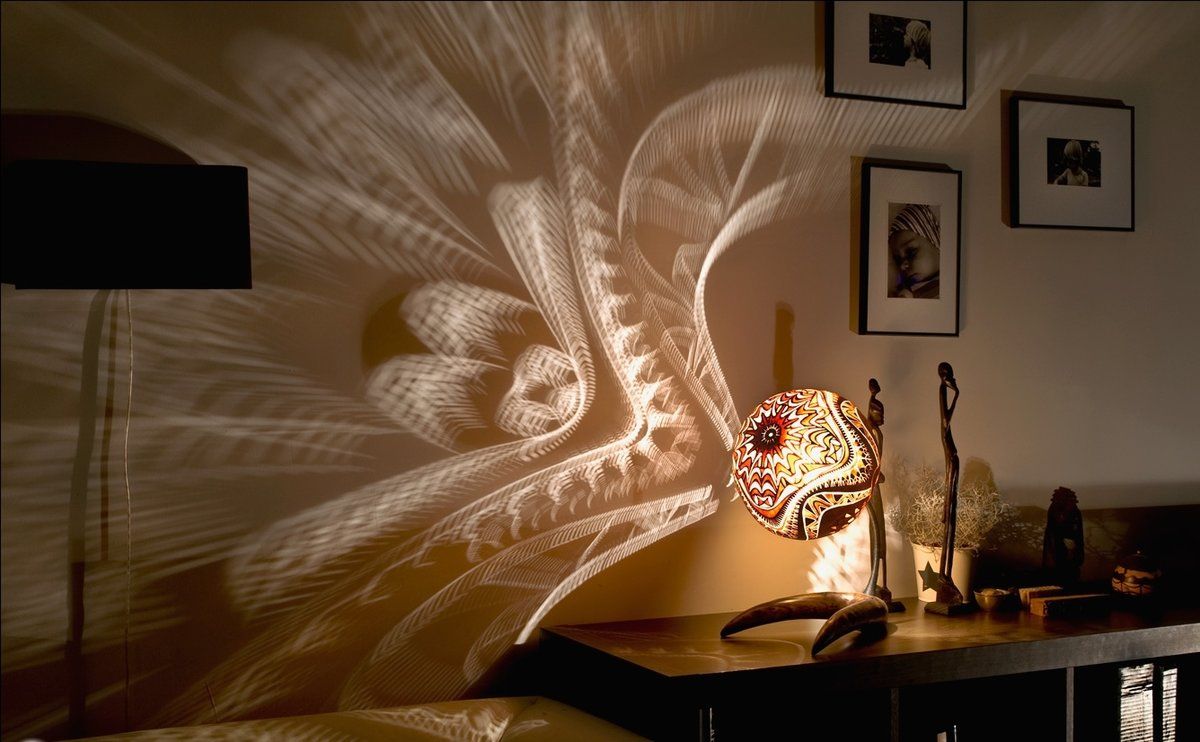 Bold and Traditional Bedroom Design: a Variety of Patterns
Due to the fact that the requirements for the functionality of bedside nightlights are less than for other types of indoor lighting, designers can create really bold forms when designing the space. Among bedside lamps of this type, you will find really interesting solutions that will become a real highlight of the relaxation room. Especially original are bedside lamps with colored LED lighting. They can be battery-powered or with cable.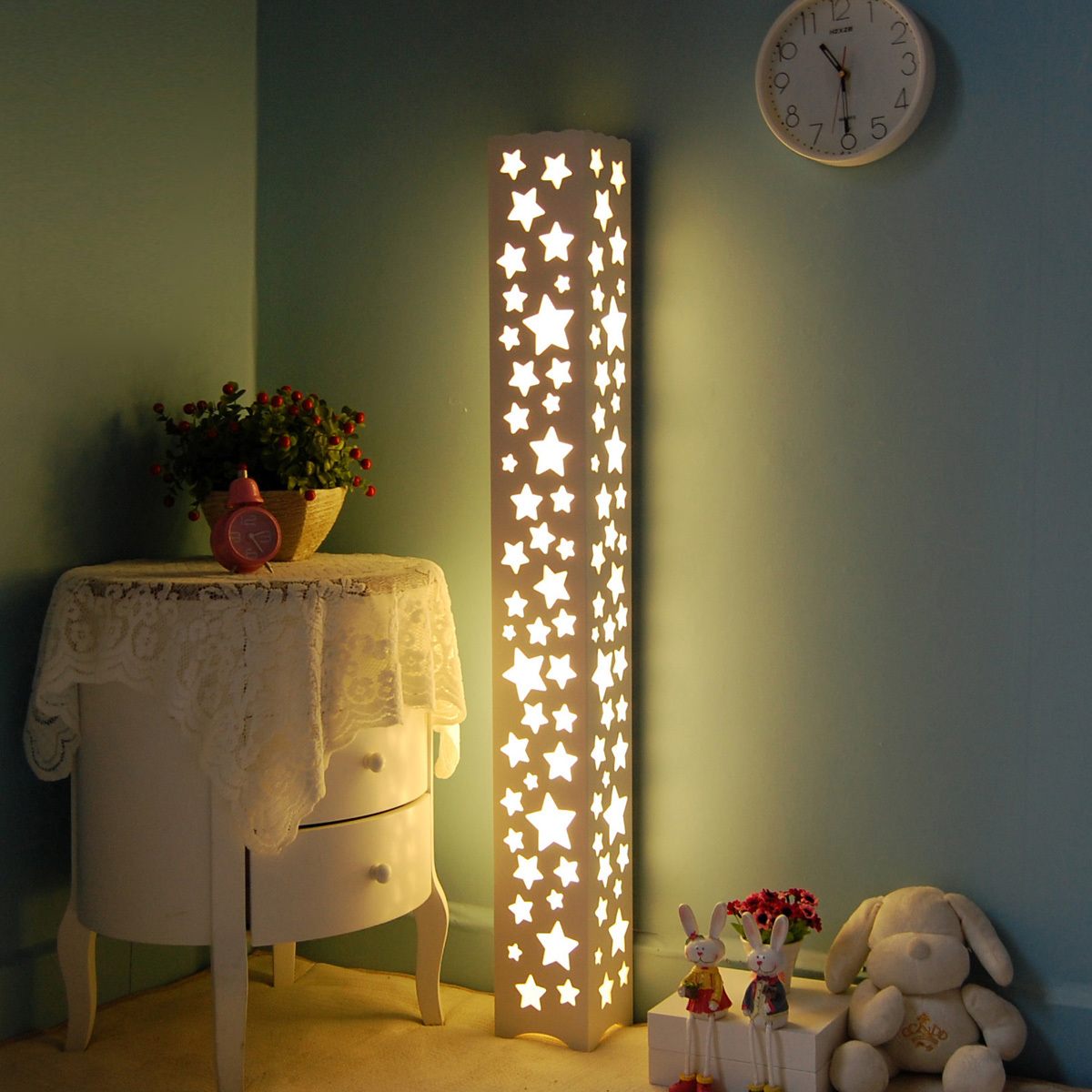 If you choose a simpler and more traditional lamp, you should compare it with the remaining lighting in the interior, so that the whole device looks harmonious and elegant. Also, among such nightlights, you can easily find lamps that are similar in design to other lamps. Bedside models for the bedroom, of course, are an important element of decor, so you should spend extra time on choosing the right model.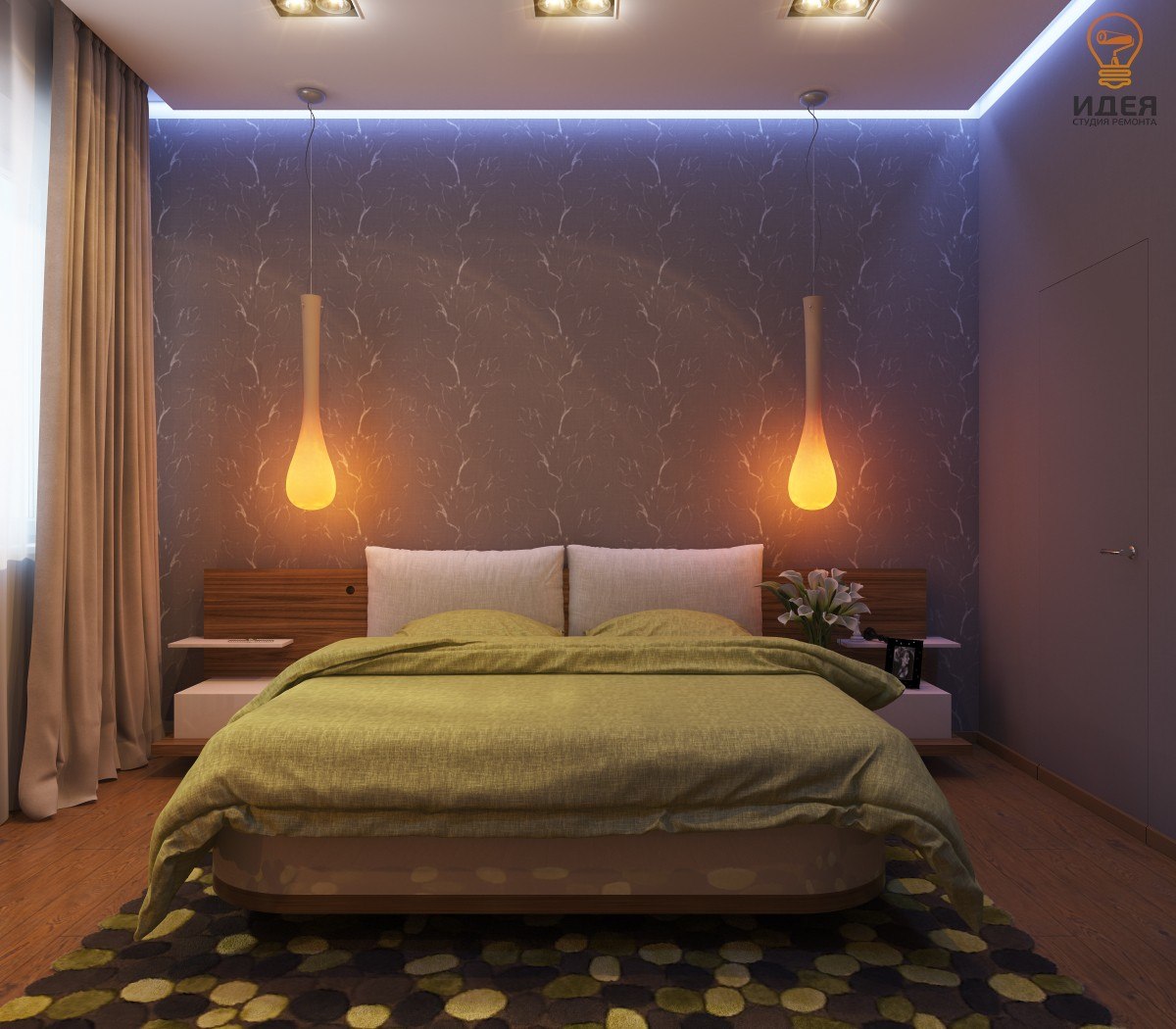 Bedroom Night Lights: Placement Options
Modern or traditional, with a LED lamp or ordinary incandescent lamp, bedside lamps on the bedside table or on the wall – each bedroom lighting fixture is a very useful element of decor. The night lamp not only provides soft diffused light but also often decorates the interior. It is one of those gadgets with which designers can give free rein to their imagination.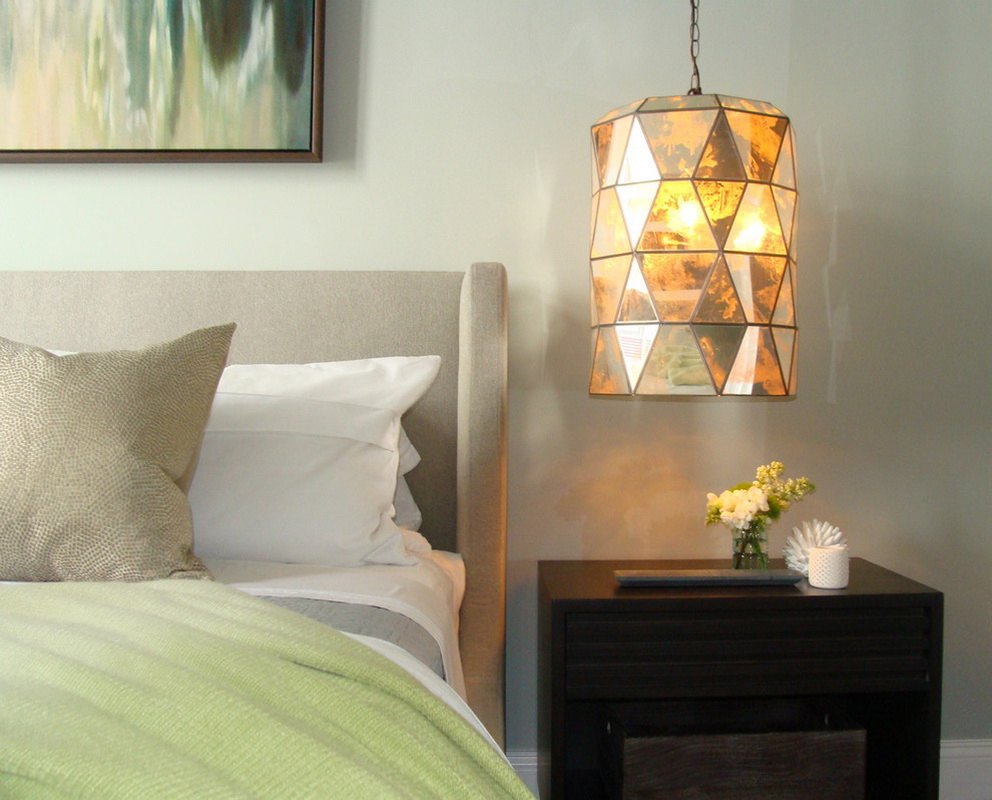 Night Lamp in the Bedroom on the Nightstand
The first thing you should think about before buying is the place where you will install the nightlight. Are you more interested in bedside lamps for a table or wall, or maybe fixtures with a clip? A rich collection of small standing lamps and sconces makes the choice not so obvious. Bedside nightlights on the bedside table are always at hand, occupying only a fragment of the surface of the table. They look amazing in traditional interiors. Chic plafonds of textiles and other materials will add a romantic touch to the interior.
Bedside Lamp: Wall-mounted Type
Wall-mounted nightlights, located above the head or side of the bed, save space but require a more complex installation. If you care about the minimalist, modern nature of the interior and at the same time have a fairly spacious room, choose pendant lights for the bedroom.
Night Lamps on Electricity or from Batteries?
Another selection criterion may be a light source: traditional lamps with a cord or maybe modern ones with the battery? Rechargeable night lights can be placed almost anywhere in the house. They are also often more original in design, making them an attractive proposition for youth and children.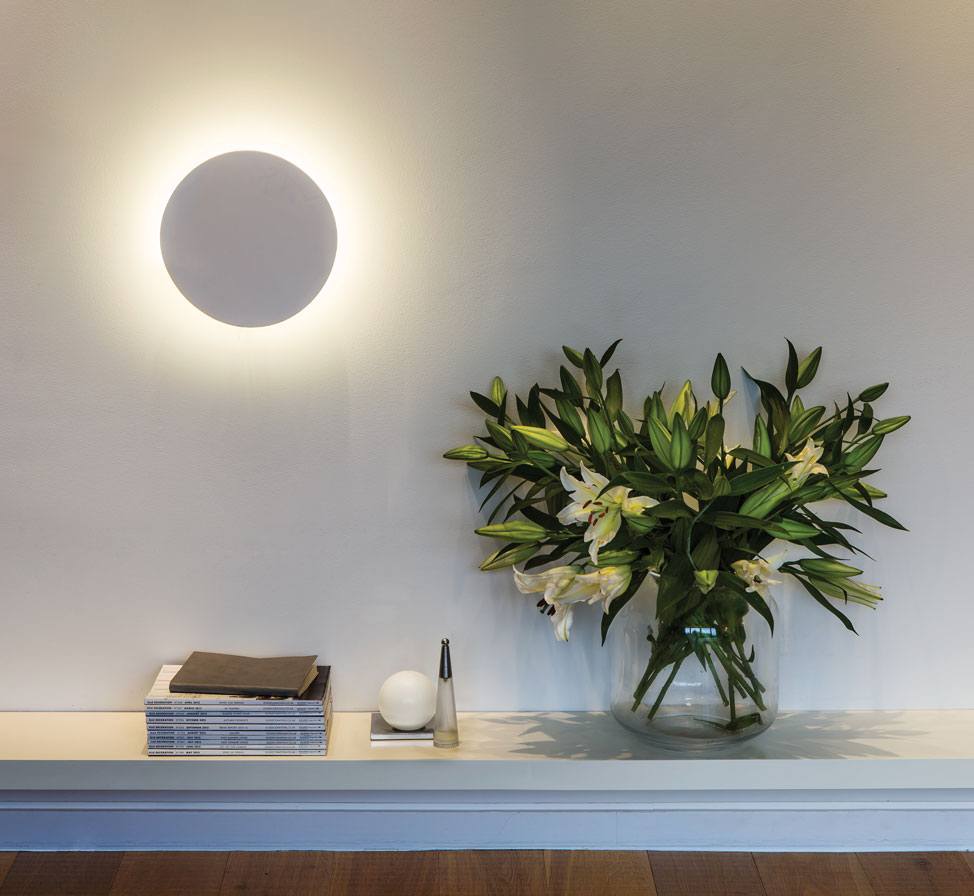 LED lighting, in turn, provides a variety of colors and durability. However, not everyone likes the type of light that they emit. Therefore, for lovers of traditional fixtures, choose models with a cord that differ in a more restrained design, so they will work both for classic or modern elegant interior.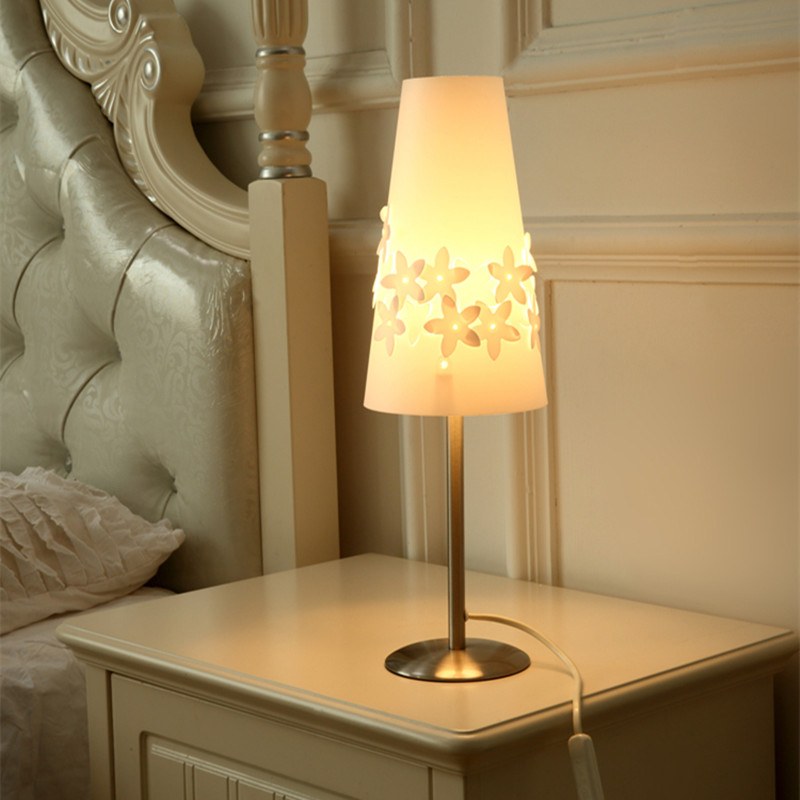 Bedside Lamps: Adult Designs
And if we talk about design, then, of course, it is worth adopting night lights to the arrangement of the bedroom. Beautiful wooden night lights will work in classic compositions, in a romantic, rustic or colonial style. Innovative metal night lights are suitable for modern, minimalist or industrial lofts. An interesting accent can also be lamps painted in a saturated color that stands out against the background of a modest designed room, thereby creating the perfect complement to the interior.
How to Choose Bedside Lamps for a Bedroom?
It should be remembered that bedside lamps are one of those additions that have great decorative potential. It depends only on a person's taste and preferences whether he or she will use a lamp to change the image of the bedroom or just complement the interior design. Therefore, first of all, consider the style of the lamp that you like and the place of its installation.
Bedside Lamp: Children's Models
The children's room has its own rules. Of course, parents should choose the right furniture, toys, and lighting for the room. Space should be beautiful and comfortable but above all functional and safe. Therefore, when you equip the interior, you should choose lamps that will give your kids a sense of security, providing free play, training or relaxation in a pleasant and functional way. In addition, you can think of subtle lighting that will be activated throughout the night to make your child feel safe. Children's nightlights of various shapes, often with battery power, come to the rescue.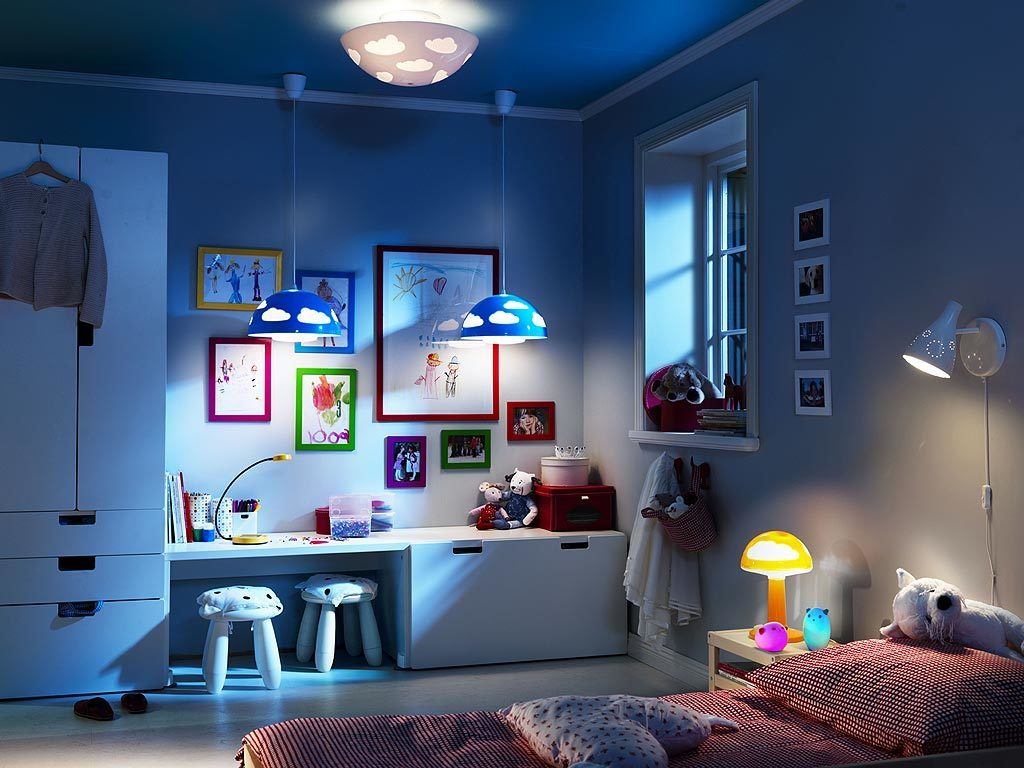 The choice of lighting for a children's room is not easy, because the lamps must be functional and at the same time have a fairy-tale appearance. Children's night lights can have different shapes and colors. Energy-saving wall lamps that emit soft light may appear near the crib. They can be in the form of a cloud, a teddy bear or a superhero, and thus have a calming effect on a sleeping baby.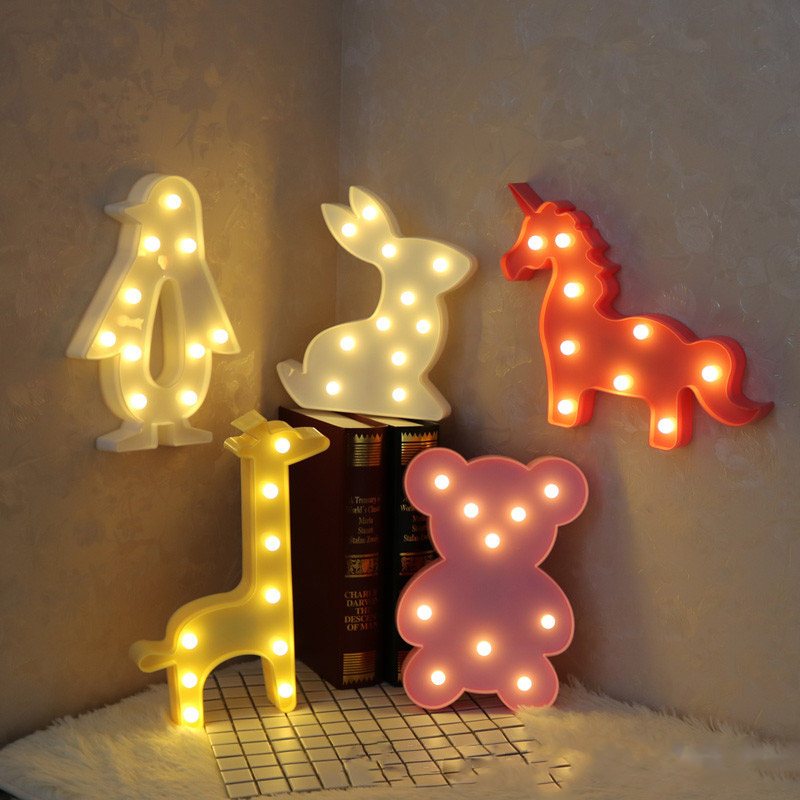 A children's room is a unique kid's shelter that changes with age. Fortunately, thanks to modern design, you no longer have to choose between functional and beautiful things. Nightlights are extremely fashionable and popular, they work great in kids' rooms and not only there, combining versatility and functionality.
The bedroom is the most comfortable place in the house, which is associated with rest and sleep. Thanks to modern design, you no longer have to choose between functional and beautiful things. Night lights can be selected in an extremely fashionable and popular version, perfectly complementing the room. Admire the modern nightlights in the photo, choosing the right option for you.