Though we already have the article about types of fireplaces, we decided to continue the subject on what fireplaces' design is most in demand in today's interiors. Indeed, the type of fireplace says less about its possibilities for decoration of surrounding place. Professional designers can inscribe almost any interior element into any style of interior just by its visual modification. But to see on our own, what decoration masterpieces can be done with the use of fireplace, we've saw through the fireplace designs diversity in modern home globally and on the example of real-life projects.


Classic and Rustic Style Fireplace Designs
Fireplaces are predominantly located in private houses, cottages and mansions. It is there the best opportunity to locate fireplace with the chimney and delight yourself with the crackling of fire. And many homeowners opt for Classic style of the interior decoration. There are many reasons for this. It can be the will to continue traditions of the family, dive deeper into ancient Romanticism or just refined and conservative taste. However, many of classic styled houses look fresh and relevant to the modern era.
The coffered ceiling and unusual large mirror that visually continues the second level of large house are the win-win solution. White walls and large windows make the atmosphere lightweight. And you can see that one large chandelier is not enough for big area. That's why additional fixtures built-in to the ceiling are so great find.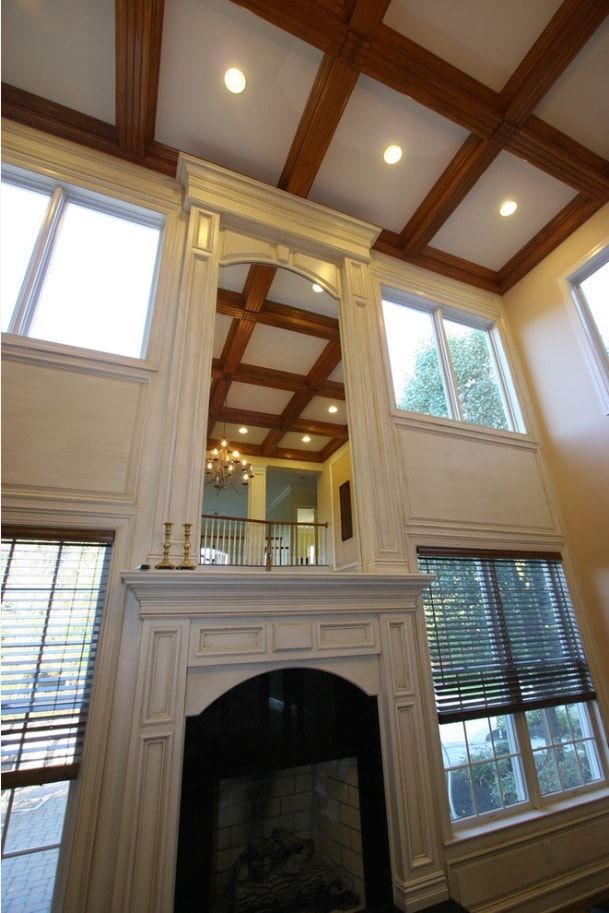 The stucco fretwork, carved wooden elements, marble and stone at the floor, massive chandelier, candlesticks etc. – that are the main features of Classic style. And you`ll never miss them. But what about the mid-century Classics with chrome details, modern fixtures and appliances? Such mix of the traditions and contemporary way of life will leave less people indifferent.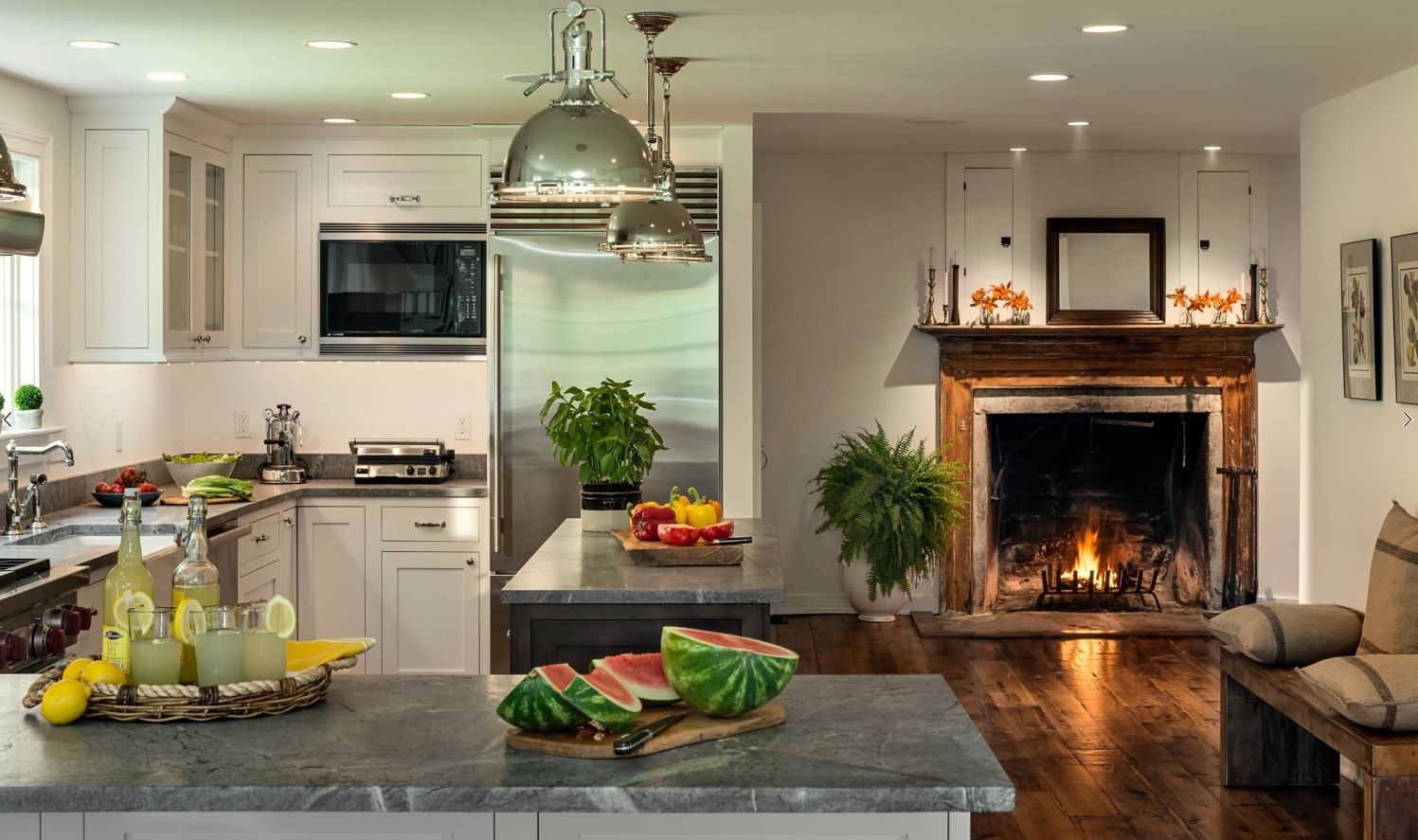 Loft style is considered comparatively new and doesn't penetrate the ages with its roots, yet it still can be mixed with never aging Classics. This symbiosis is first of all appears as successful solution for large apartments. But placing a real fireplace in here would be problematic. What about its imitation?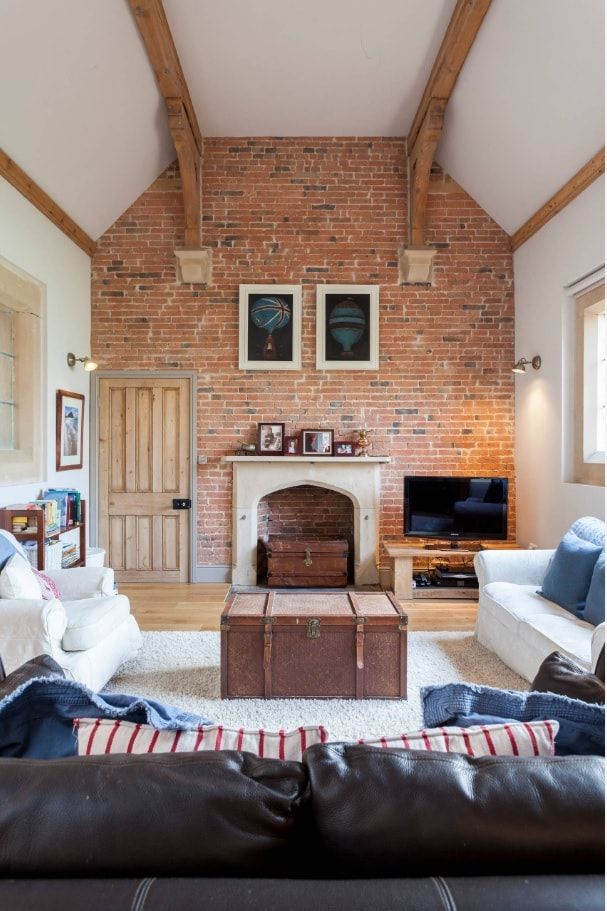 Can modern furnace fireplace with the glass shield come to the place in Classic interior with the touch of rural stylistic? Yes, it is quite possible. You can trim the hearth with natural stone and it will become the striking addition to relaxing atmosphere of the living room.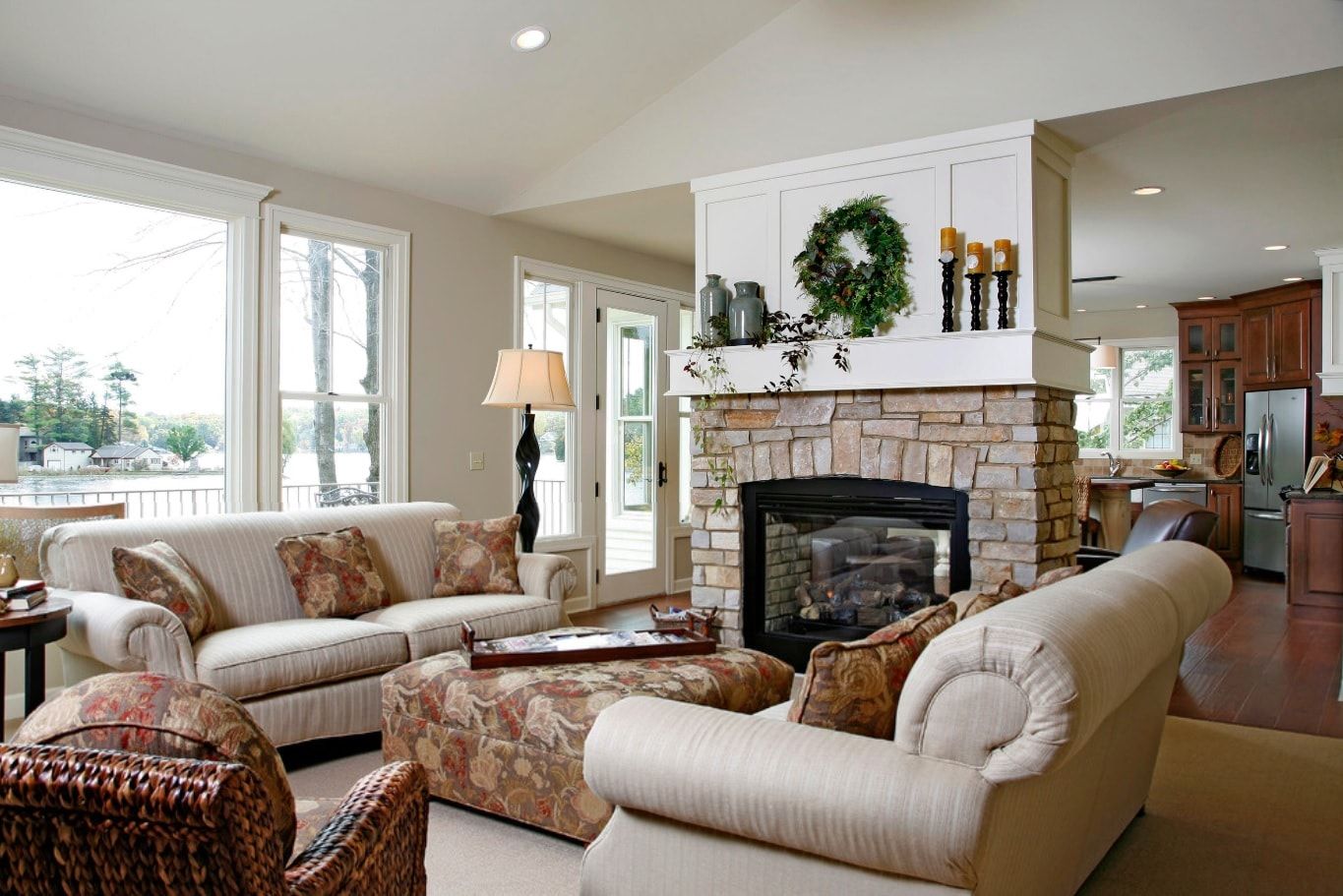 The same is true to the English open type of the fireplace. Even even if your place is small. Nevertheless, the achieving of comfortable ambience is just a matter of taste.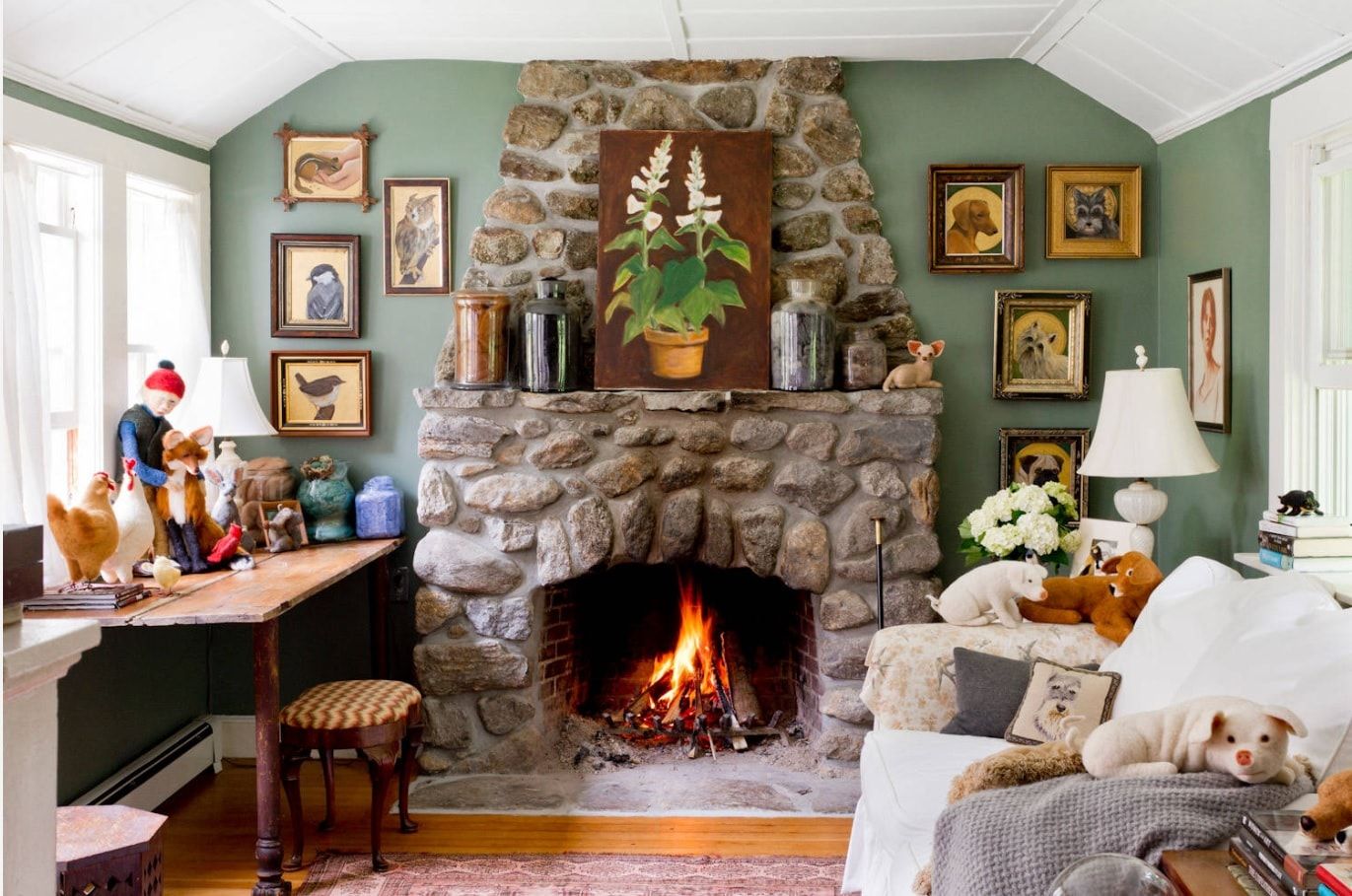 Modern Style Fireplace Designs
If you are fond of so ancient interior element as fireplace and want to put it into the modern styled interior, there is nothing easier to do. There are a lot of compact types of fireplaces. And based of the gas too, so no firewood racks and soot attached. The pure delight of blinking fire at the modular furnished living room is reality.
But even more traditional options are also available. You'll need to take care of ventilation, exhaust system and fireproofing to place such fireplace in your home. At the other hand, you'll receive full-fledged hearth within modern interior and surprise your guests with real fire.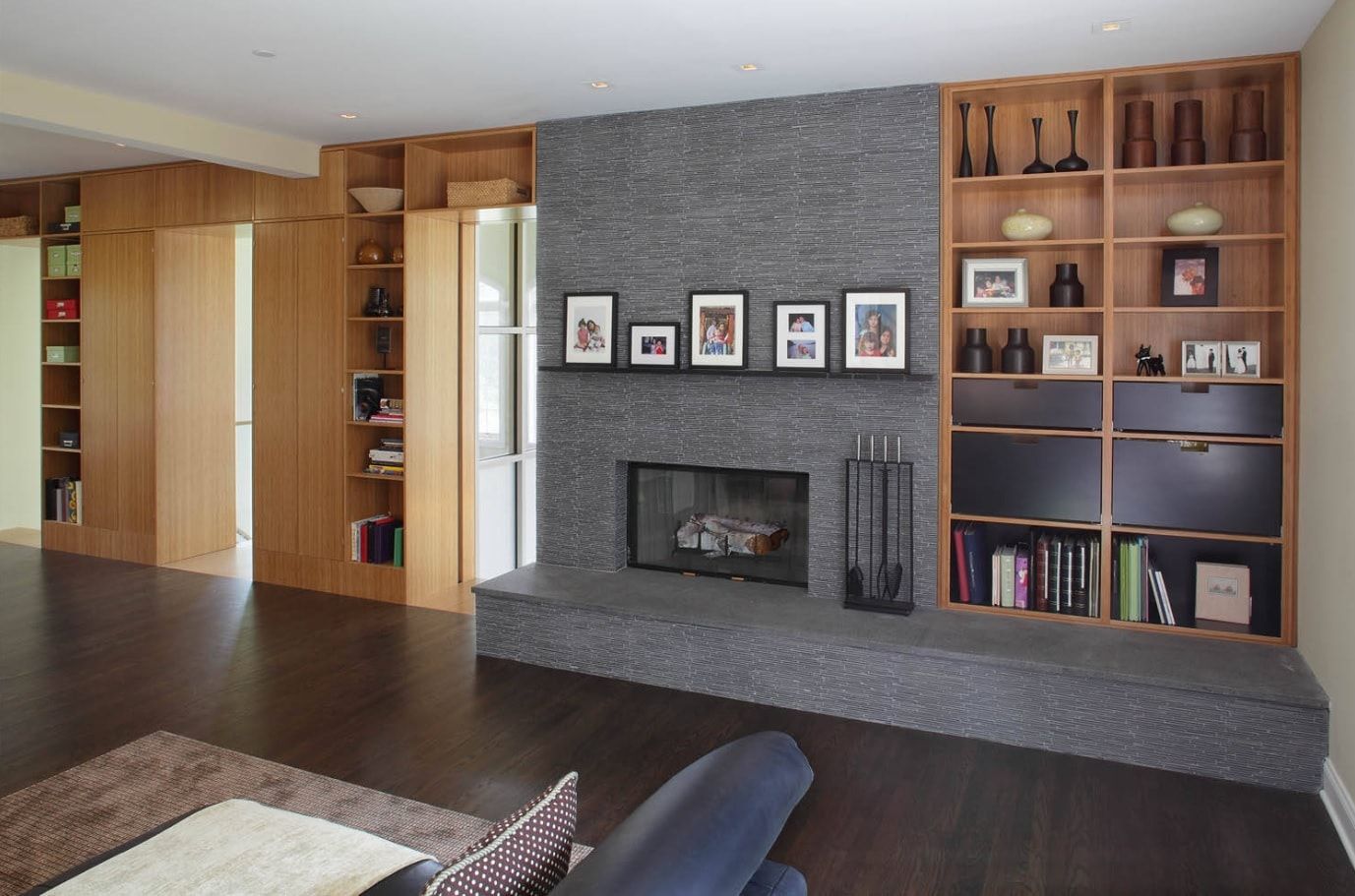 If you have place for more extravagant and large-scale construction, you can refer to bionic fireplace in glass box. This is just amazing interior structure that will greatly contribute to your home atmosphere. In addition, it is completely safe and even dust particles can't pass through fireproof glass fence.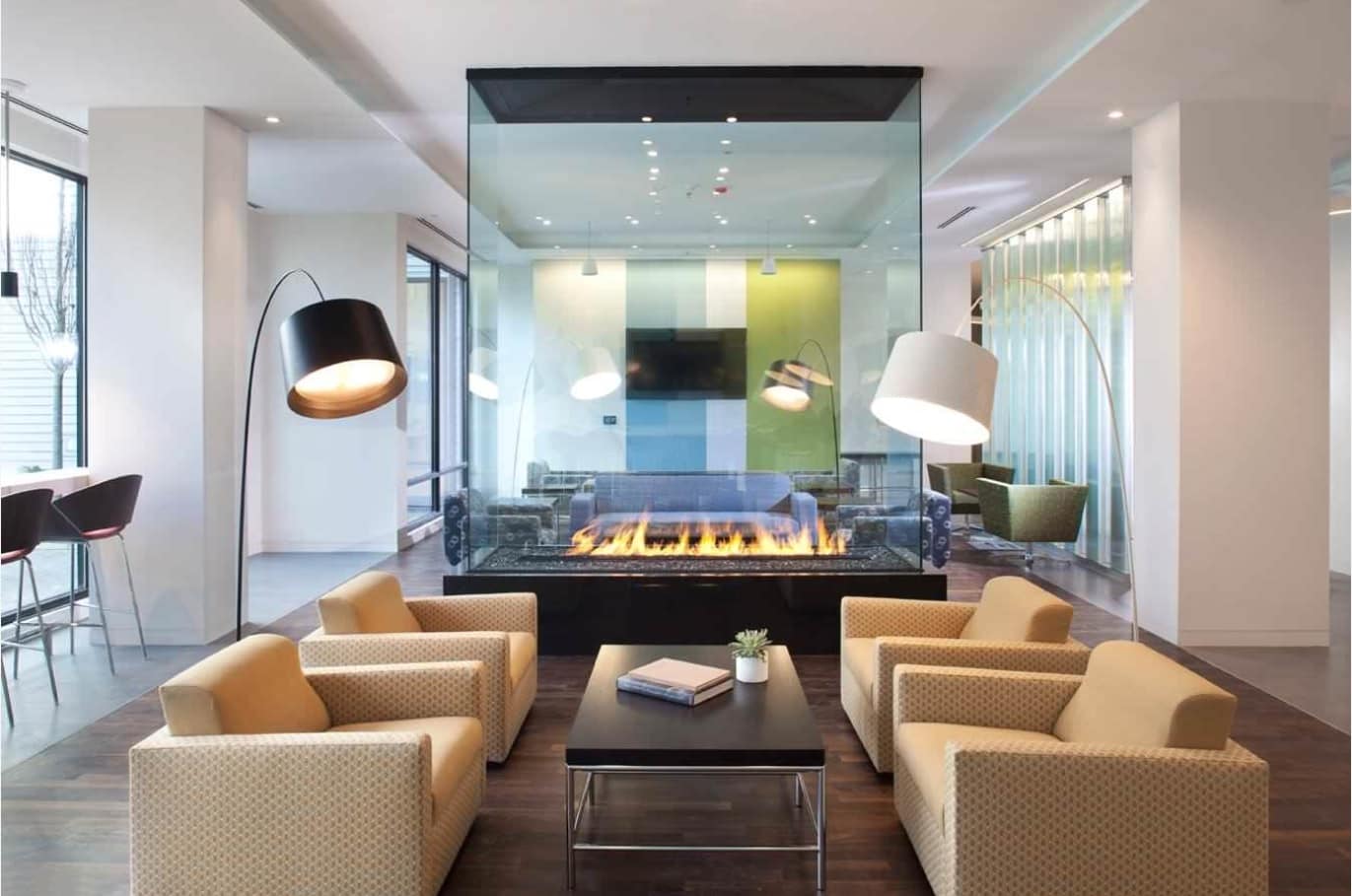 The fans of extreme and natural solutions will appreciate the real fire. And it can be located right at the center of your apartment. Of course, you should think of proper ventilation and exhaust, as well as to maintain the combustion chamber from time to time.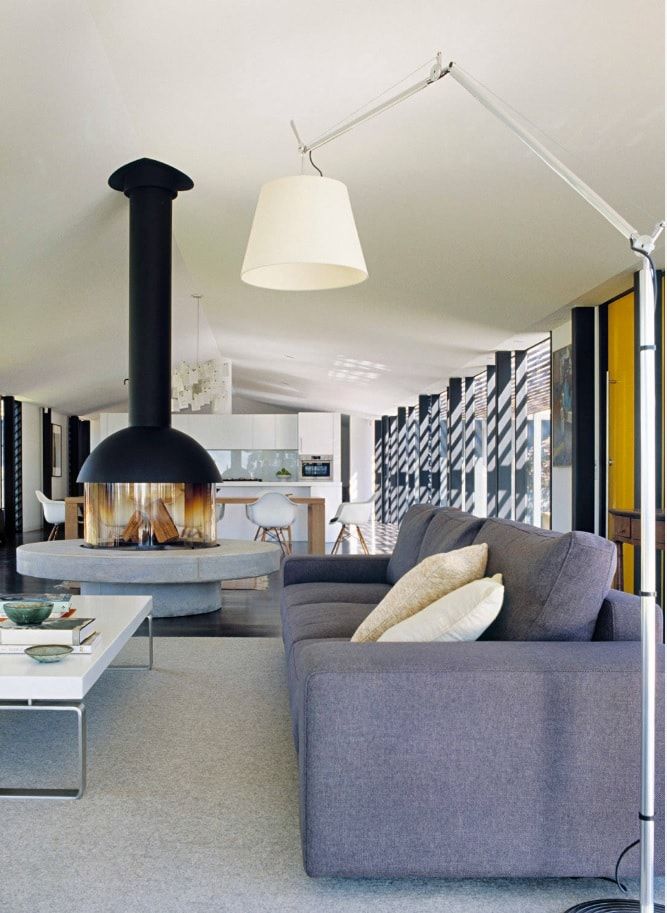 Lovers of Scandinavian style, coziness and comfort, as well as minimalistic approach, will be more than satisfied with furnace. It is compact, doesn't require complex maintenance. You can regulate the airflow (which means the intensity of burning). And the firewood storage racks can also complement your inner atmosphere