Renaissance is a majestic and elegant, gorgeous and harmonious. Perfect for those who appreciate the beauty, symmetry, luxury and elegance of the Renaissance age. This style is one of the most beautiful historical styles. Its elegance and richness can unlock inner harmony of a spacious premises, giving it a sublime and yet solemn look. Renaissance style in interior design of houses, apartments, restaurants or salons – it is aesthetics of the Revival age, refined chic and celebration of beauty and harmony.
Renaissance design is:
Restrained colors: natural shades of brown, gold and pastel colors (cream, light green, etc.), saturated accents of dark red, blue and yellow colors are welcome;
Renaissance is a rich decor of furniture: carving, inlay, gilding, painting;
Symmetry, proportion, geometric, harmony are the basics of style;
Restaurant, goodies or an apartment in the style of the Renaissance should not be overloaded with furniture. Renaissance is a space and freedom, enriched by abundant décor of few furniture pieces, as well as the walls and ceiling;
Vaults, arches and columns, high windows are appropriate here together with painting the walls, moldings, antique statues;
Paintings of the Renaissance masters (or their quality reproductions) will organically complement the interior in this style.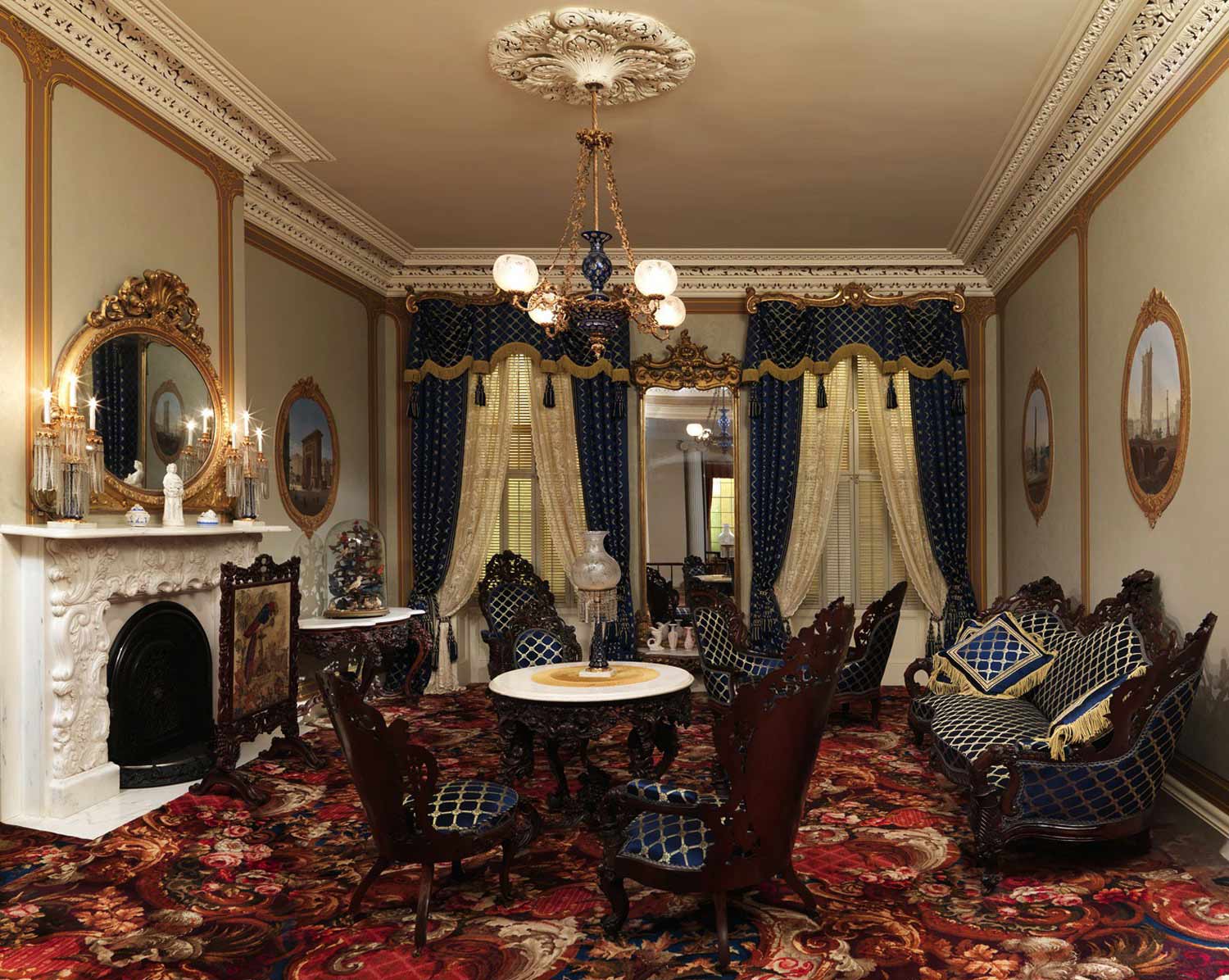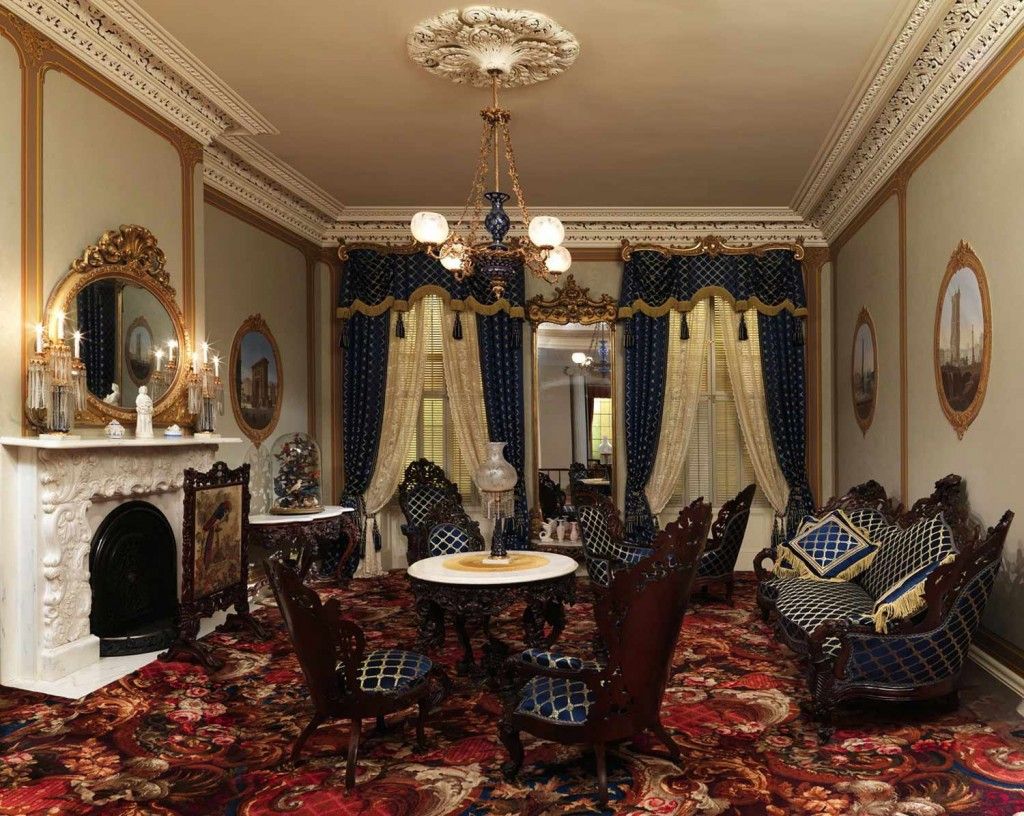 Renaissance style in the interior of the apartment, salon or restaurant – this is the beauty of symmetry, the triumph of the rich decoration combined with well thought-out composition and simplicity of the ensemble. Renaissance is solemn and sublime at the same time.
Style Features
Furniture
Renaissance Furniture is comfortable and beautiful: cabinets, chairs, tables, desks, chairs, a bed – all furniture is richly decorated with carving, gilding, inlaid.
The cabinet, secretary, even a desk with many drawers look like architectural objects: they are decorated with miniature columns, reliefs, carvings.
Carved pieces of furniture can be gilded.
Chairs have laced backs, intricate legs and armrests.
The bed should be spacious with a carved headboard. Luxurious canopy will look naturally.
The table may be round, oval or hexagonal on the single stand or rectangular on two or four legs.
The furniture should be of high quality, expensive and luxurious.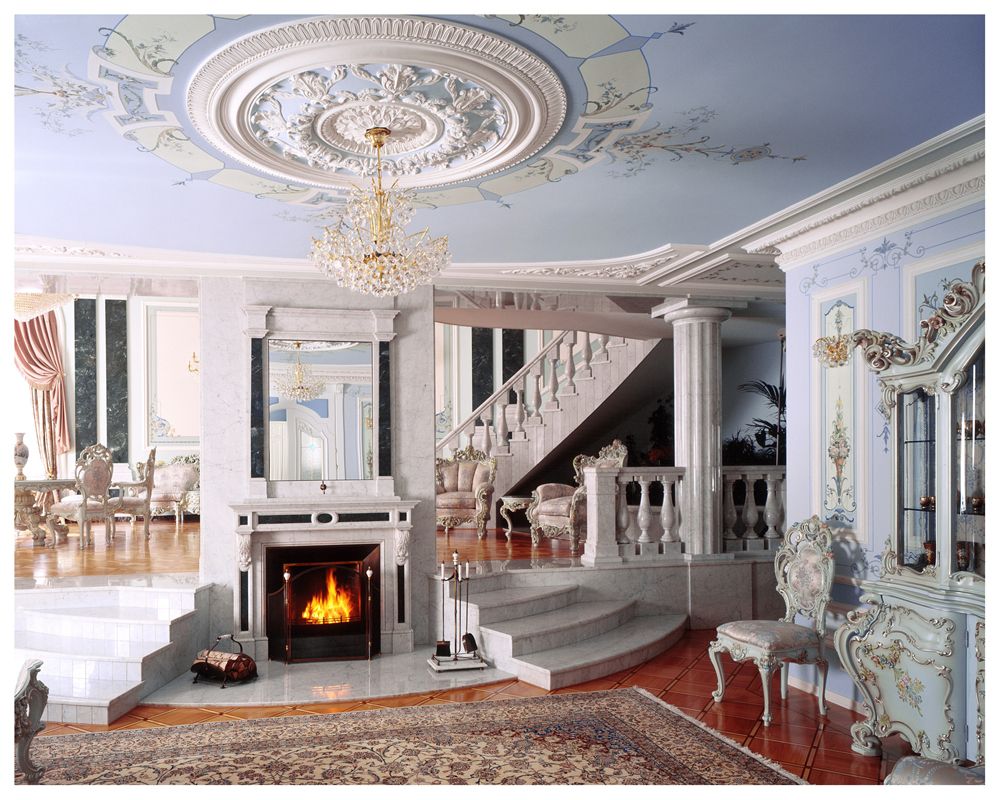 Textile
Renaissance style in the interior of your home or hotel is inconceivable without such details as luxurious curtains, embroidered and decorative cords, plush carpets with geometric or floral patterns, soft touch upholstery of chairs, sofas, footstools.
Cushions, decorated the same cloth as the upholstery of the sofa and chairs, would be also relevant here.
Fabrics of this style: brocade, velvet, satin.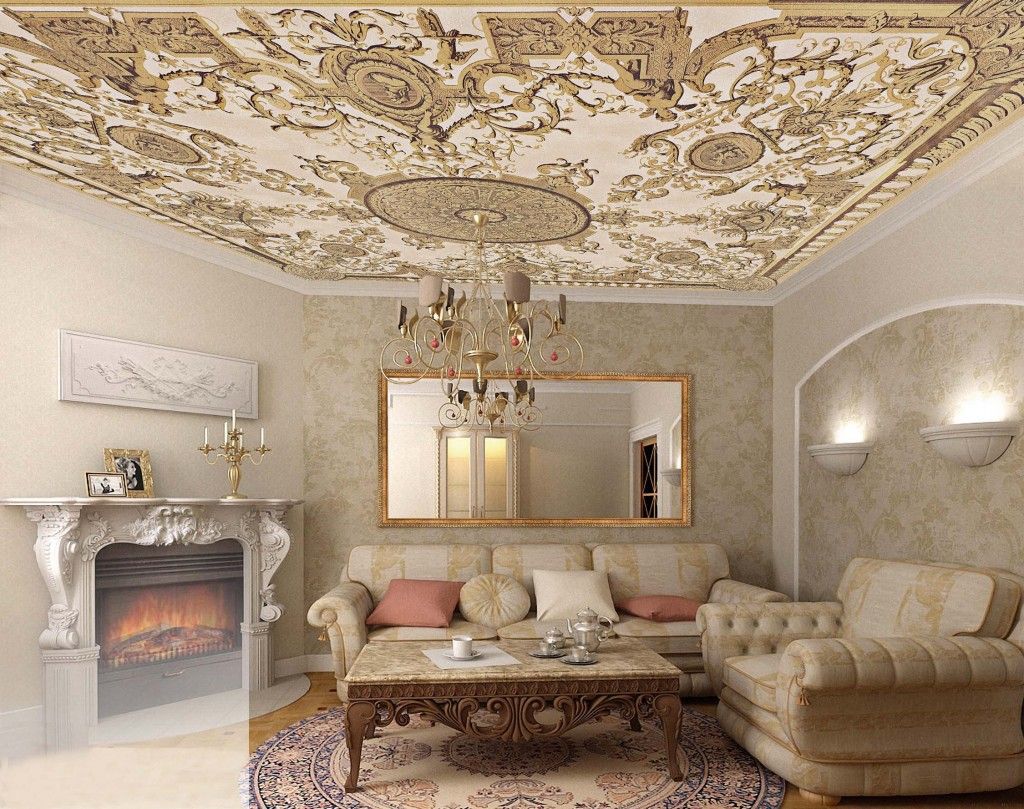 Finish and decoration
The walls should be smooth and light. It is better to use a stone or luxury fabric wallpaper for their design. Frescoes or half-carved wood inserts (wall panels) are also appropriate.
Floor can be decorated by large boards, expensive flooring or ceramic.
Ceiling: high and preferably vaulted, decorated with stucco or painting (scenes from the life of ancient gods and heroes are pertinent).
Renaissance style in the interior involves the use of antique furniture and decor. Things made of precious metals, ivory, candelabra, carved boxes and chests, paintings in gilt frames, vases, porcelain tableware will have organic look.
Furniture and home decor is richly decorated with floral ornaments, patterned with antique-style images of mythical creatures and heraldic animals.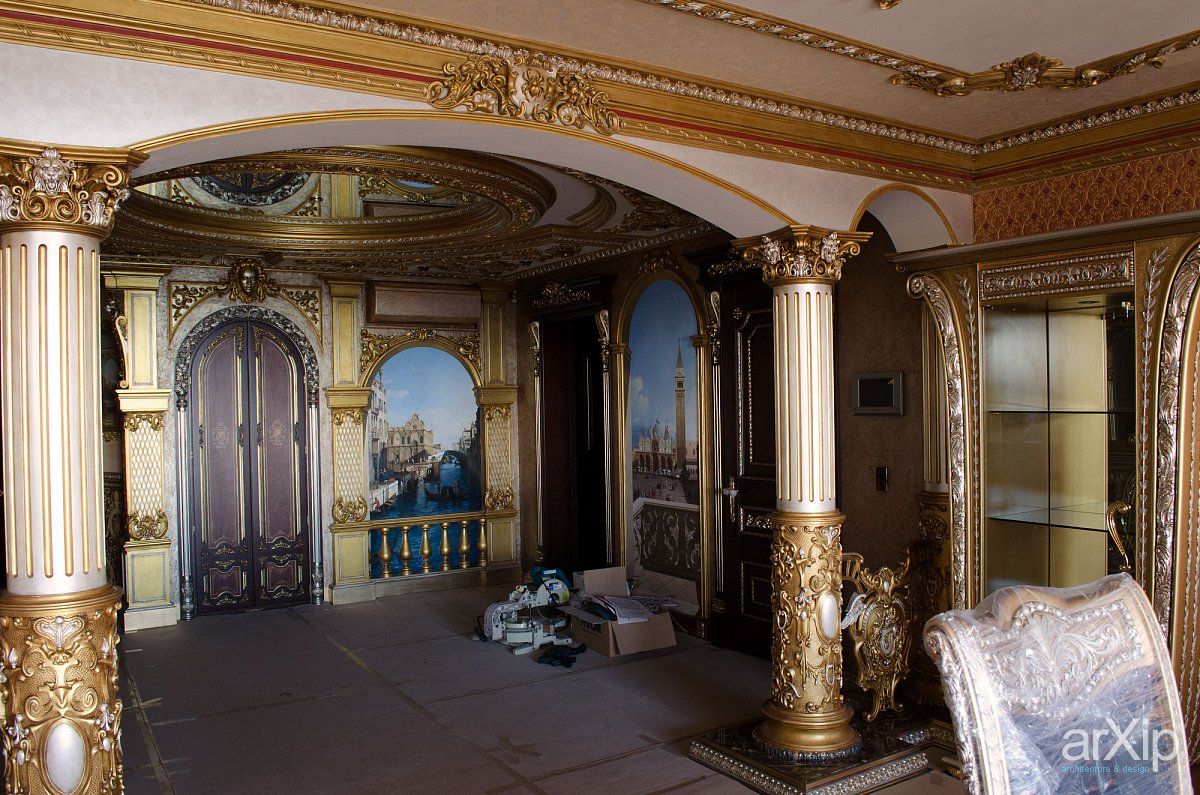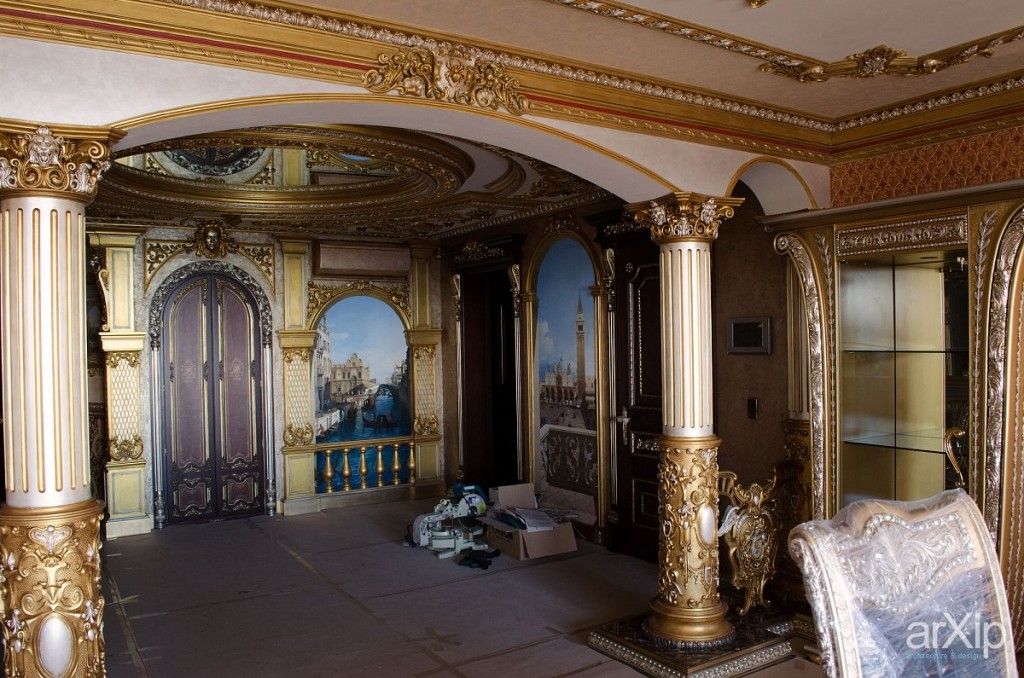 History of Style
Renaissance (or Rebirth Age), gave the name of the style. It embodied the rejection of religious dogma in favor of anthropocentrism. People are in the main focus of scholars and artists, poets and sculptors. Renaissance is a revival of interest to ancient culture, its beauty standards, the development of the ideas of humanism and the desire to demonstrate the power and beauty of the earth, the human beginning through the synthesis of wealth and harmony.
Italy  is the birthplace of the Renaissance. This is a country of great painters and sculptors, the heiress of the greatness of the Roman Empire.
Renaissance in the modern art of interior design is the interest of the Rebirth Age, its values ​​and ideals, an attempt to create a harmonious, solemn and majestic, austere interior, allowing escape from the bustle of big cities.
Where does the Renaissance appropriate?
Renaissance interior design style is relevant for both residential (house, apartment, hotel), and for non-residential (restaurant, beauty salon, office) premises.
To order design of the house in the Renaissance style means to give preference to the beauty and luxury, wealth and sophistication, majestic elegance and comfort.
Dining room in the style of Renaissance is spacious bright room, the center of which can be a dining table or a fireplace. Sofa and armchair, a table and a sofa, a secretary and a bedside table – each piece of furniture is a work of art. Interior will be harmoniously complemented by the mirrors and paintings in massive frames, heavy drapes on windows and luxury carpet.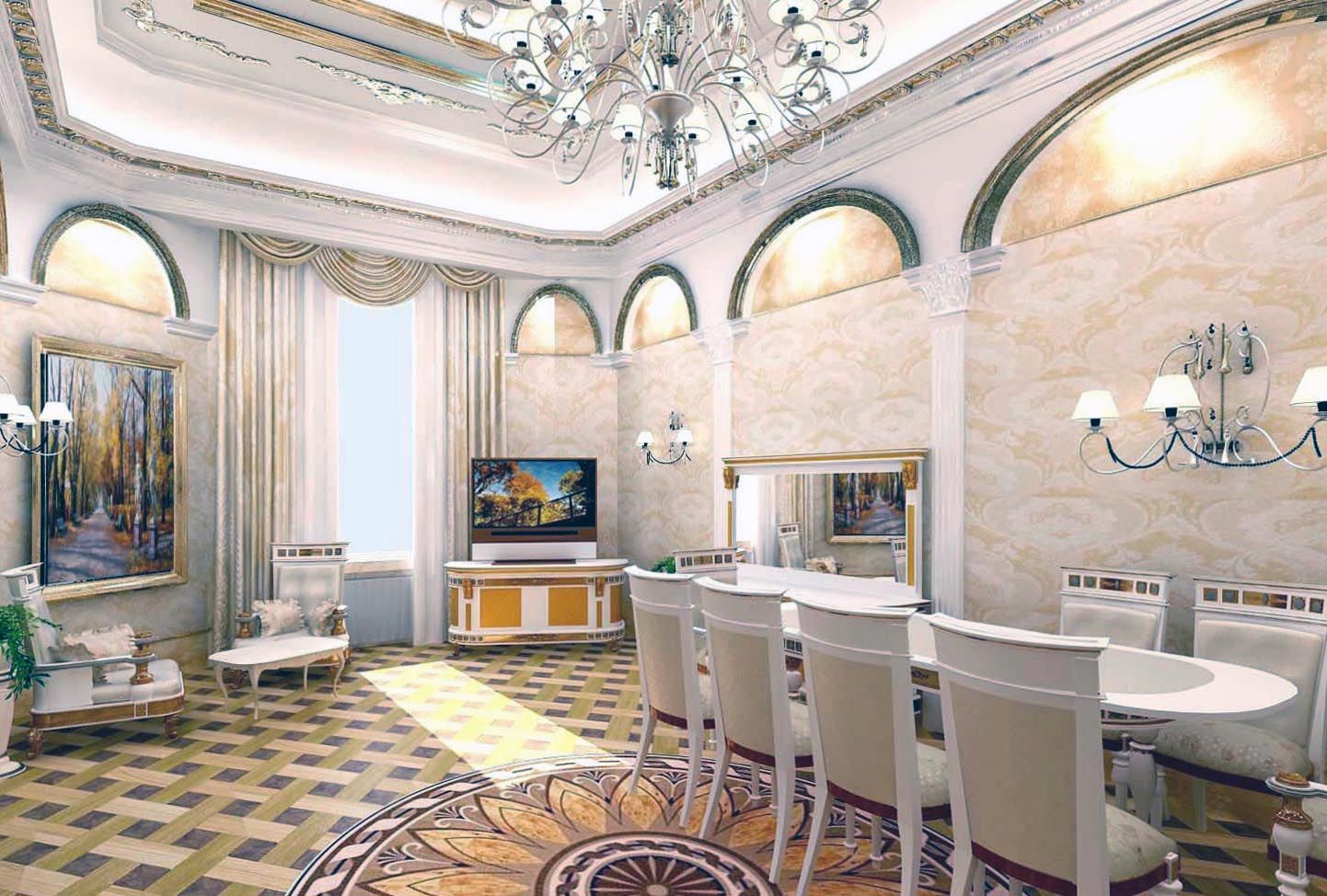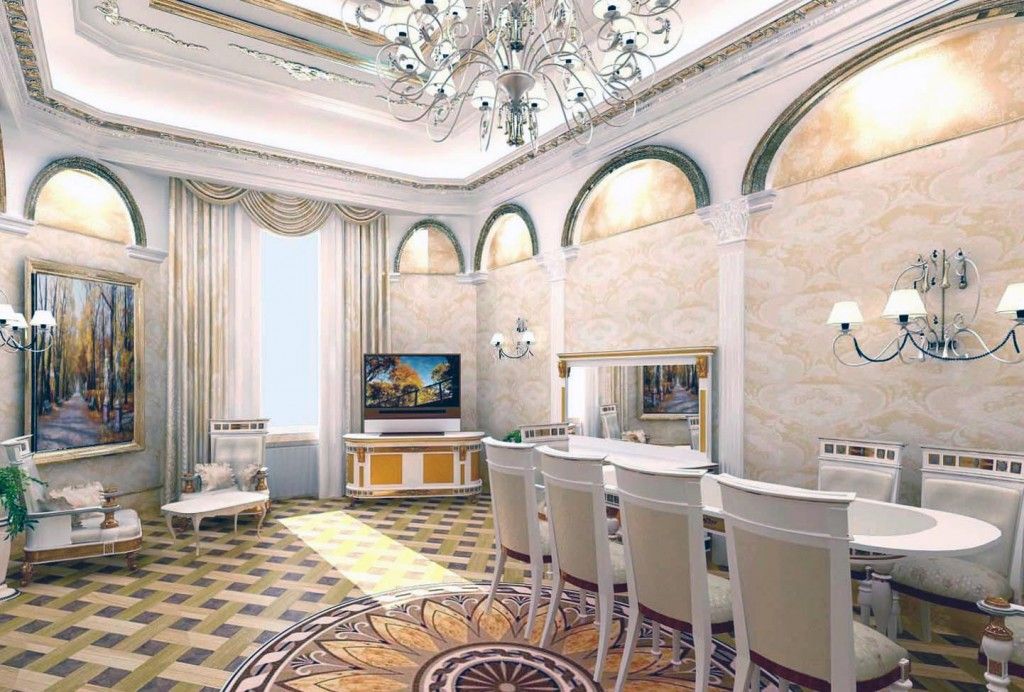 Kitchen in the style of the Renaissance is the place of the royal meal. Combined with the living room or dining room kitchen area is most appropriate. Carved cabinet doors, solid dining table, ornate legs and backs of chairs, expensive porcelain – Renaissance rejects anything artificial, cheap, boring.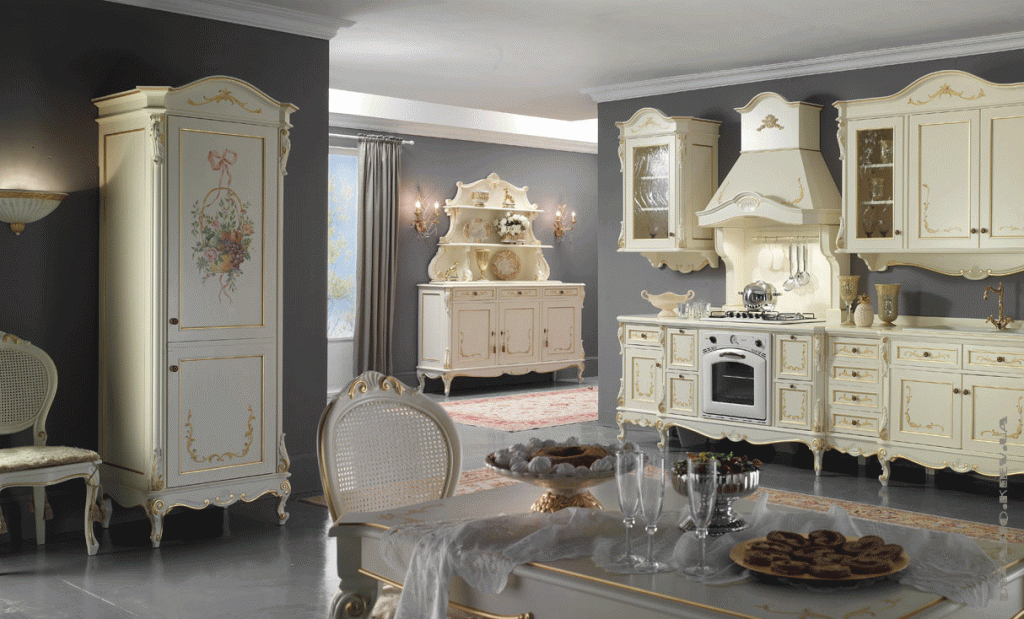 The bedroom in the Renaissance style is a huge bed covered with canopy; attracting attention cabinets with inlaid and artistic carvings, intricately decorated tables and a dressing table, heavy curtains and a massive chandelier.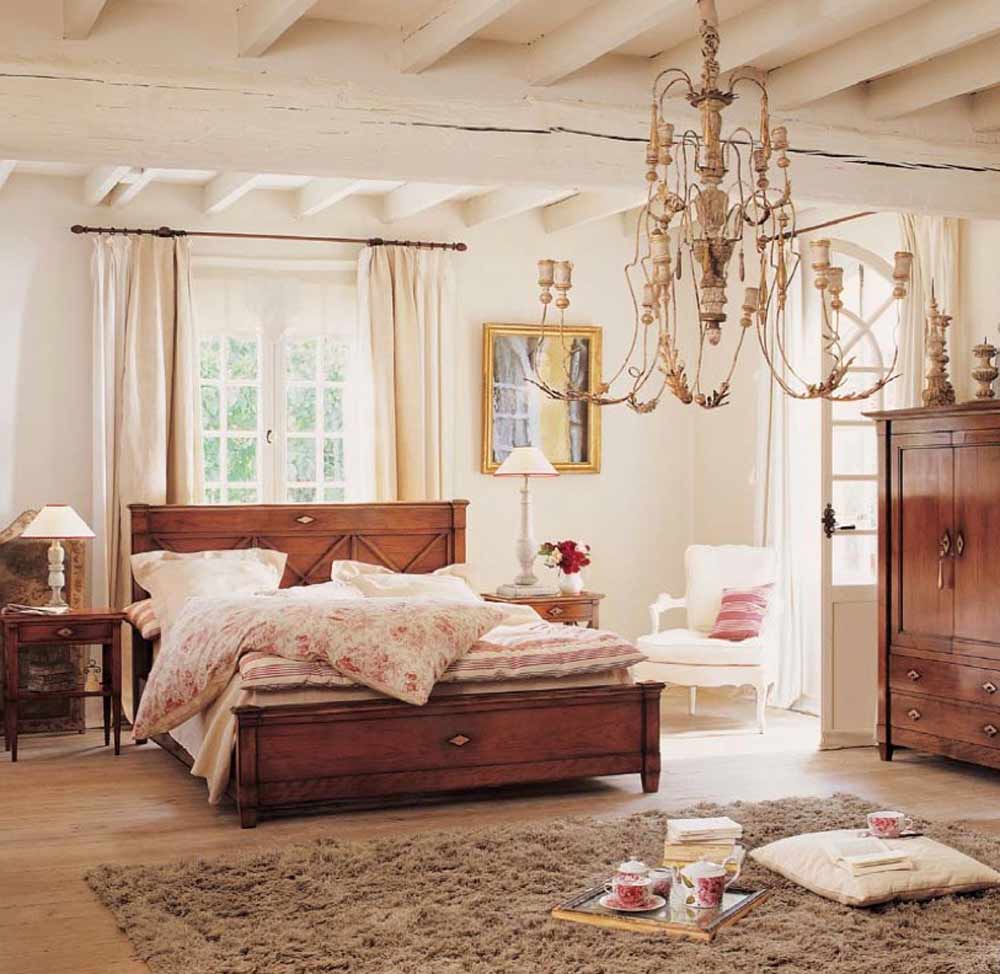 Renaissance interior design style is solemn and magnificent – perfect for decoration of the restaurant, hotel or beauty salon.
Renaissance style in the interior design of the restaurant is a chic and beauty. This restaurant will become a favorite meeting place for wealthy clients who appreciate a stylish classic atmosphere, thoughtful design, the beauty of genuine antique pieces of furniture and art.
Beauty salon in Renaissance style is a place worthy of real princesses and princes. Renaissance is the era of chanting the beauty of the human body. Sophistication and greatness of this style will help to create a pleasant and peaceful environment, which is designed for relaxation.
Why Renaissance?
This style is elegant and luxurious, harmonious and beautiful – it would tickle the fancy of all those people who appreciate the combination of a sublimity and chic. It is a choice of confident owners of material and spiritual wealth.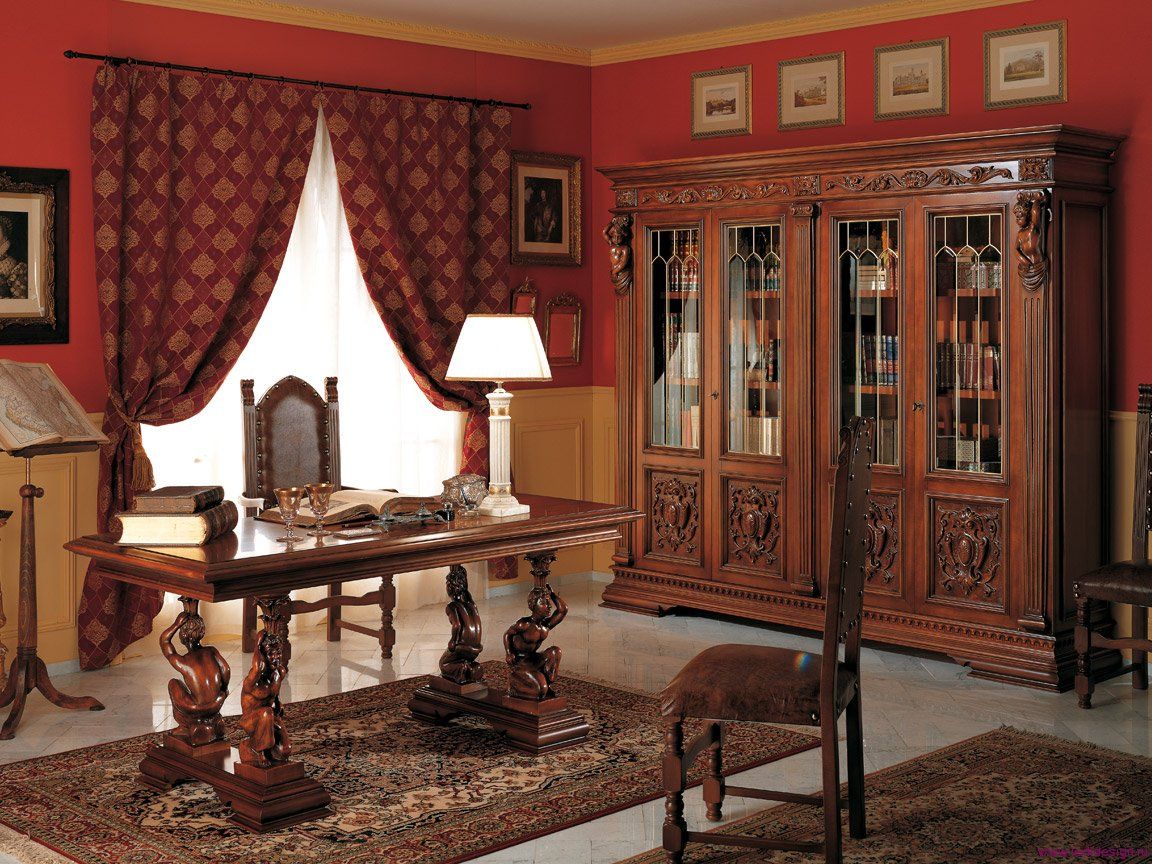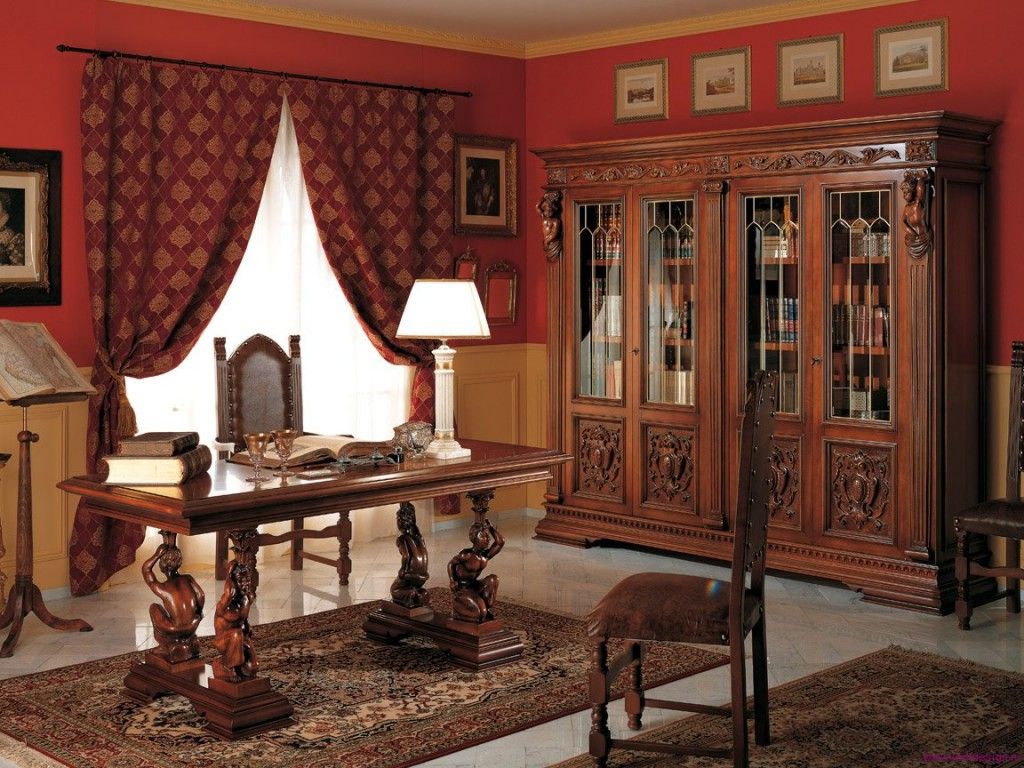 Renaissance in the interior is:
Space and freedom, symmetry and reasonableness;
The rich décor and harmonious proportionality;
The triumph of the human beginning: the greatness and richness of the spirit of the house