At this point, warm weather feels like a distant memory, and while the cold weather sets in, we collectively know it's only going to get worse. However, rather than letting yourself sulk and shiver through the duration of Canada's long and unforgiving winter, there are many simple ways you can transform your home into a cozy, indoor oasis where you can relax, unwind and beat the chill.
Make these bleak months more bearable by taking the first step towards cold weather sanity through introducing some warmth into the spaces where you'll be spending way more time than you'd like to: your bedroom and living room, or den. With this in mind, comfortably lounge your way into warm weather with these home style tips.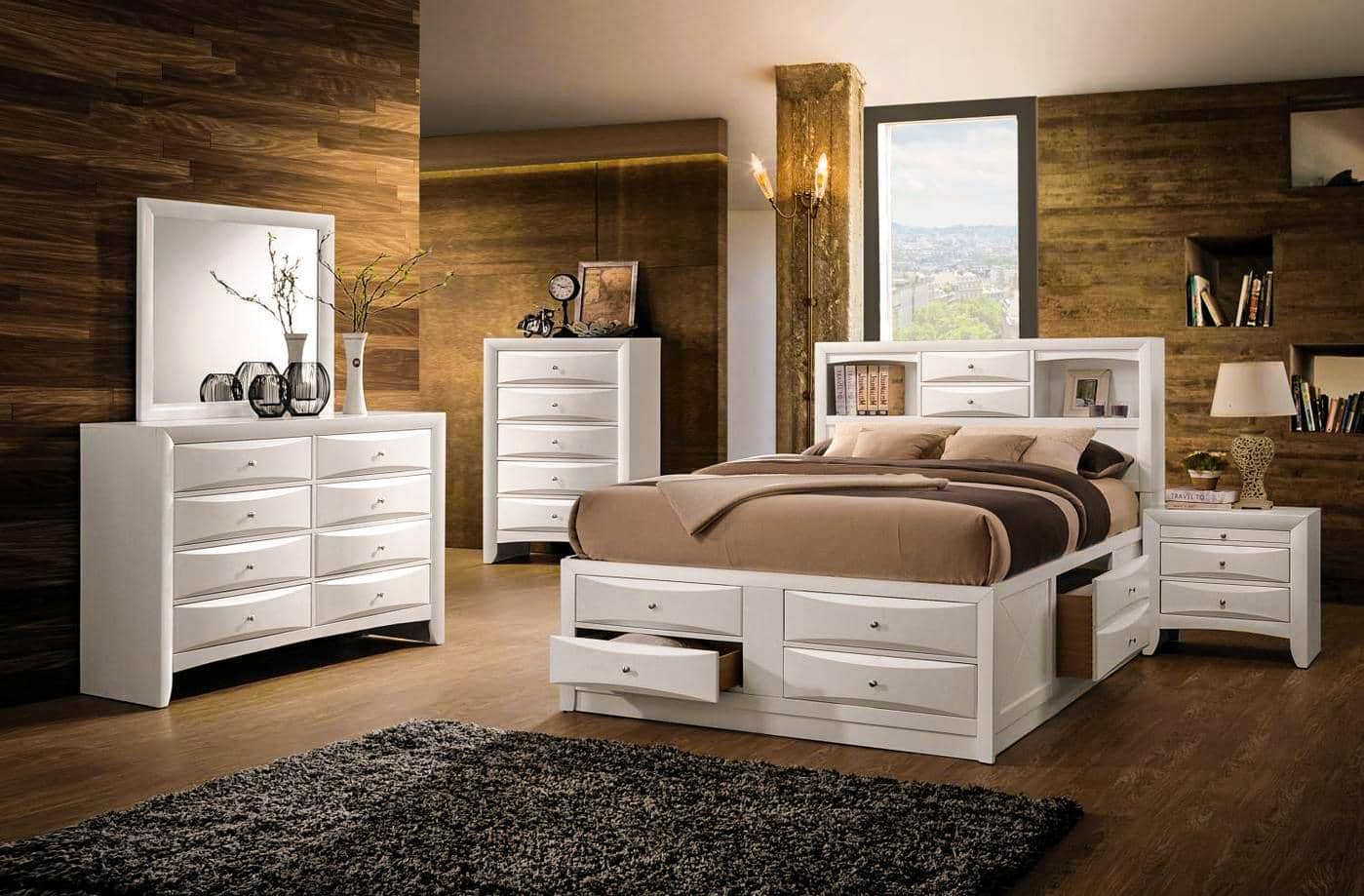 Layer Your Light
There's nothing like a good amount of light, whether it's natural or artificial, to instantly provide warmth to your space. Easily leverage natural light if your room has large windows by stringing sheer curtains accented by heavier drapes for added warmth and privacy. For the internals of your space, you'll want to layer your light to ensure you have a variety of options should you, your loved ones or guests decide to read, sit and chat, or watch TV or a movie. A mix of overhead, table and floor lamps work well with your space's windows to create this layered approach. You may also consider installing dimmers to your lights to adjust the room's ambiance as needed. This layered approach to lighting works especially well for living rooms and bedrooms, for which you'll want to control the amount of light.
The upcoming winter months are also a great time of year to finally make use of your vast collection of tea lights you likely accumulated over the year, or have leftover from last winter. Group these mini lights on their own, or place them within lanterns or other vessels for a stylish centre or accent piece throughout your space. Similarly, larger candles also work well and come in a variety of colour, texture and operational options (both real or battery-powered) allowing you to choose a style that complements your home. Strings of fairy lights also work well within this home styling approach and can be easily strung along bookshelves, draped upon console tables or wrapped around a staircase.
Finally, these are the perfect months to take advantage of your fireplace, whether it's real or faux, to instantly add actual warmth to your space.
Cozy Up With Textiles
In the same way, you'll layer sweaters and knits to keep warm during these chilly winter months, you should apply the same style of dressing to your home. Ensure you keep warm underfoot by investing in a cozy rug, or two. This will prove especially useful for homeowners whose floors are largely made of hardwood or tile, which can often feel cold to the touch during the winter. Rugs are also a great way to anchor your space, and you can ever consider layering rugs for added warmth and dimension to your room. In addition to rugs, blankets and throws are easy ways to warm up your space, especially when they're made from soft and luxurious fabrics. Keep a few of these handy in your bedroom, living room and spare bedrooms, and linen closet for the days and nights when you need an extra layer.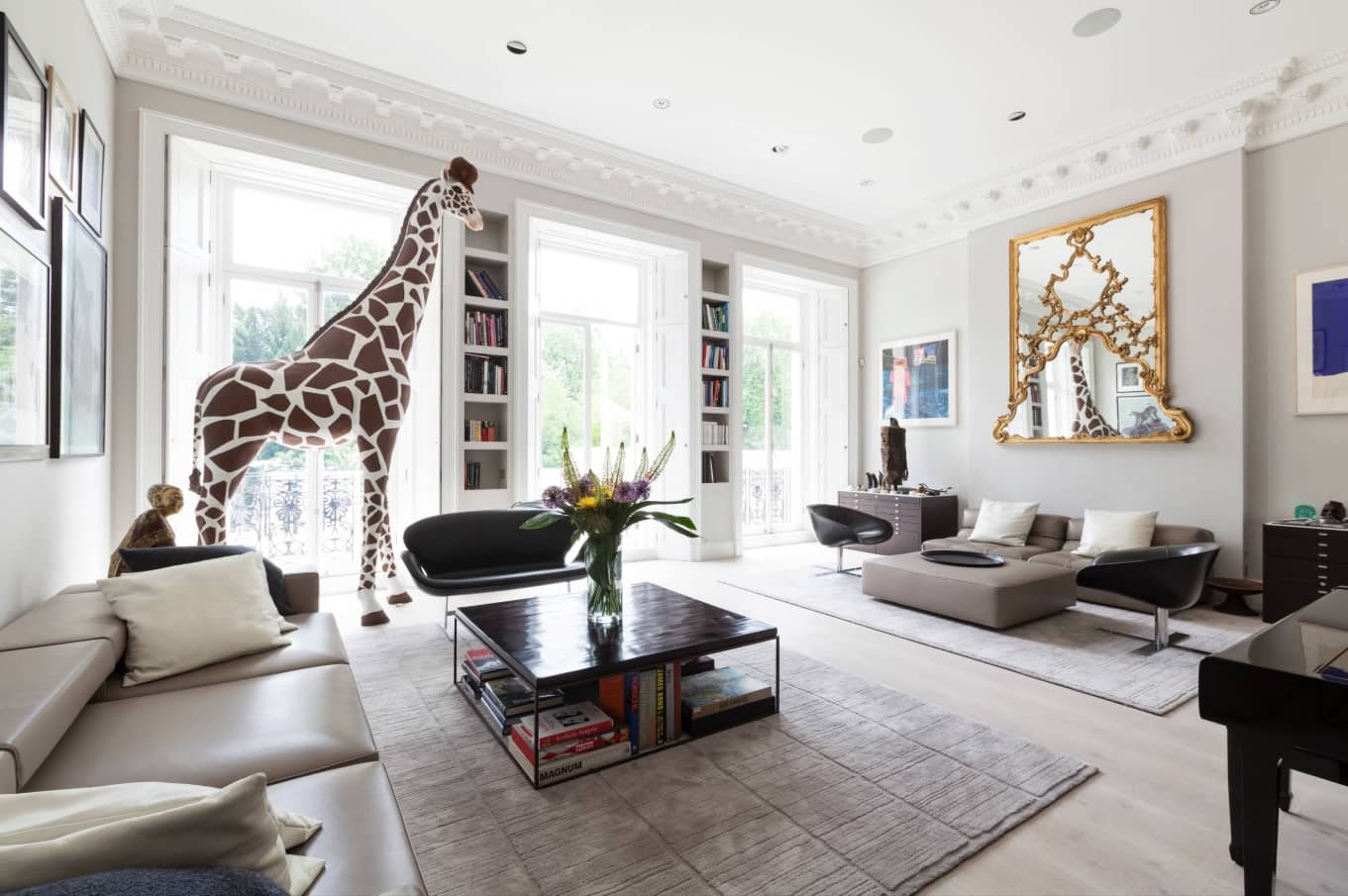 You can arguably never have enough pillows, especially during the winter. Pillows are great for adding an additional layer of textile, but are also key design elements that can anchor your space and inject some style. Not only are they conducive to impromptu afternoon naps, but pillows can also be used to add a pop of colour or texture to your space, adding interest and dimension during a time of year that can otherwise feel bland.
Drapes are another key, yet simple, element that can bring your space together and add warmth, especially those that are made from a heavyweight, luxurious fabric. Think: velvet, suede or heavyweight cotton to keep drafts at bay and for added style.
Create A Cozy Reading / Game Nook
The best way to distract yourself from the cold weather is to surround yourself with the things and people you love. For this, consider creating a cozy book or game nook in your home. Rather than fall into the TV-binge trap, feather a comfortable reading nook where you can curl up with a good book, your favourite glossy magazine or your tablet. Ensure you fill the space with lots of comfy pillows, warm blankets, proper lighting for reading and your favourite reading materials. Depending on the size of your reading nook, you may also share the space with your kids, a friend or a loved one, making the space a great place to bond over shared interests.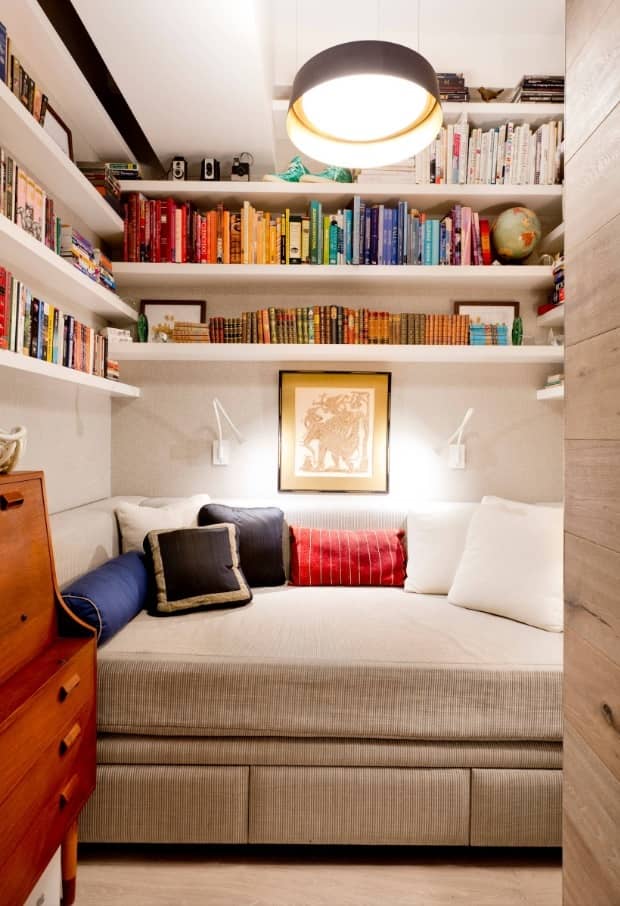 Alternatively, for those chilly weekday nights and weekend afternoons when you want to spend time with your family but don't want to go outside, a game area is the perfect solution. Create a space with a table, comfy chairs, blankets and pillows and stock it with your family's favourite games, arts and crafts projects, and puzzles. Curl up around the table to enjoy each other's company and enjoy a game night, or afternoon. Space can also be used by your children for various craft or school projects. Although, ensure it's tied up on a regular basis to avoid mess and clutter.
Create A Plant Oasis
While plants and other foliage are typically associated with summer and warm weather, this is exactly the point! Sprinkling your space with real plants instantly freshens up your space, and arguably, surrounding yourself with something that is alive and flourishing may provide some solace to the cold, miserable weather. Opt for large, lush plants and flowers such as orchids to add splashes of colour in any room, and keep in mind that most real plants will need access to an abundance of natural light.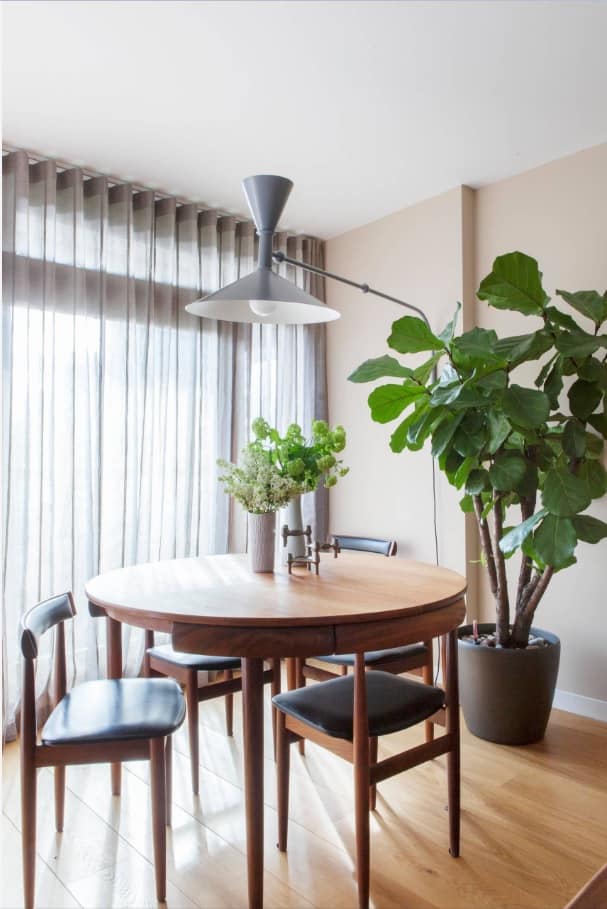 If you're really keen on sprucing up your home with plants, you may consider building a miniature greenhouse within your home to house a variety of plants. As greenhouses are usually very warm and humid, they're a great respite from the cold. If real plants aren't your thing, or you simply don't have a green thumb, faux plants are a great alternative, as they still add splashes of colour and can add an element of style to any space.
Staying-in is the new going-out, especially when the bitterly cold Canadian winter sets in. While you may find yourself venturing outside for work, school or general outings with friends, you'll want to ensure you have a warm and cozy space to relax and unwind into when you're home. With this in mind, check out Furniture.ca for all that your home needs to beat the winter blues and stay warm.