A bedroom is a room where you want to sleep comfortably and also to rest in complete peace and unity. Therefore, the bedroom design should be given enough attention. If you have a bedroom of 150 square feet (or 14 sq. m) this article is for you. Here you can find the most successful 150 square feet bedroom interior decoration and photos of real-life projects, as well as useful tips for arranging the living space.
Contents:
The Modern Bedroom of 150 Square Feet: Tricks and Tips
A small combined bedroom is especially difficult to arrange. It is worth choosing light colors and eliminating unnecessary things. Any inappropriate accessory will make the room even smaller. Focus on clear colors that bring more light, as well as cool tones to add depth to the interior. Exclude complex prints in design. Simple, timeless drawings will be better, especially vertical bands. Thanks to these optical illusions, a small bedroom can visually increase its area. The room for sleep should have a subdued interior in soft colors. It's worth keeping the right balance between cool and warm colors. Do not forget that each of the shades affects the mood.
150 Square Feet Bedroom Design: Choice of Furniture
Which bedroom interior of 14 square meters will be the best? First of all, you should feel good in this room. That's why to choose a style that matches the personal taste and promotes complete relaxation.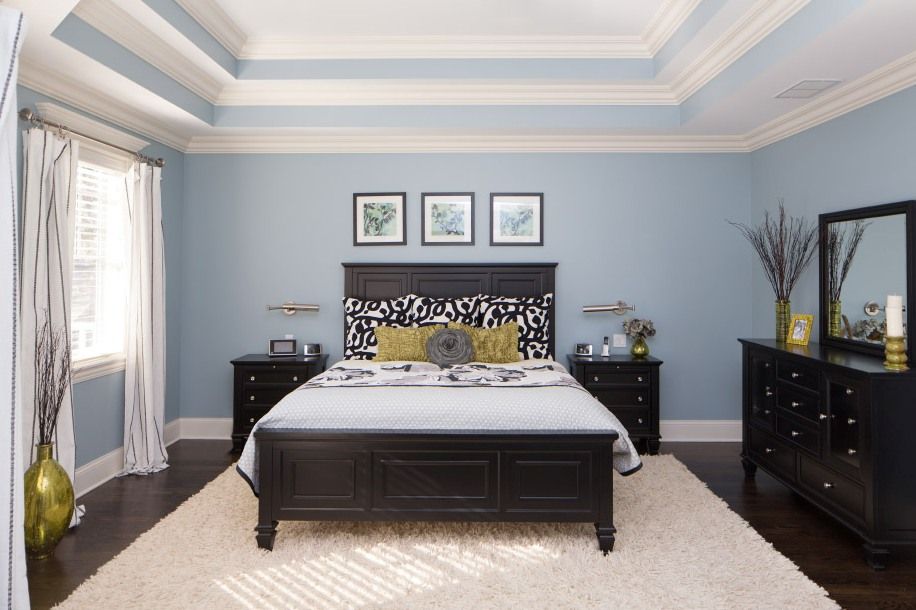 The Right Closet
The bedroom layout should include both comfortable furniture and practical accessories. The most important element of the interior is, of course, a comfortable bed. It is equally important to choose the right closet, which is better to be of the built-in type for a 150-square-feet-sized bedroom. Some of the facades should be covered with mirrors. The small bedroom especially welcomes this decision, as the room will seem bigger and lighter. Lovers of traditional design can put a classic wardrobe on the legs, as it will easily fit into the room of 14 square meters.
Bedside Table or Console
Other useful bedroom furniture includes a bedside table, a small chest of drawers, and a dressing table that is useful when using cosmetics (especially since cosmetics should not be stored in the bathroom due to large drops of temperature and humidity). The dressing table can have the form of a console on which a mirror will be installed.
Extra Storage Space for Personal Things
A bedroom with a wardrobe and a dressing table is a practical and charming solution for a fairly spacious room. If you want to maximize the available space in small bedrooms of 150 square feet, know that boxes, organizers, chairs, tables, and suitcases for storing small items and bedding will work here. They can act even as atmospheric decorations for the bedroom.
Bedroom Accessories
A few photos that remind you of pleasant moments of life can become beautiful bedroom decor. Pictures in the recreation room will also work well. Watercolors and graphics create a real sensation. However, small things should not be too complicated to not create the impression of disorder.
Beds for Bedroom and Mattress
Beds for the bedroom and comfortable mattresses are the basis for a good rest. The choice of material for the bed, as well as its color and design, is a matter of taste and style in which you arrange a bedroom. However, the size of the bed and the parameters of the mattress are very important. The bed for the bedroom can be for one or two persons. In a small bedroom for one, there is enough a design of the size of a mattress 80/90/100×200 cm (Twin XL fitted sheet for the US ). In the case of a double bed, the minimum width of the mattress should be 140 cm. However, the 160/180×200 cm (Queen size) or 200×200/220 cm (King size) model will be better. If the bedroom is small enough, then you can choose a sofa bed. Another important problem: how to install a bed in the bedroom? According to the rules of Feng Shui, it's worth placing the headboard against the wall so you can access it from three sides. It is not recommended to place the bed in front of the door. It is advisable to put it as far as possible from the window. The decision to place it between the door and the window is not the best position. However, it would be a solution for small bedrooms.
Bedroom 150 Square Feet: Lighting Arrangement on the Photos
The bedroom is ideal for additional and spotlighting. Lamps and sconces for the restroom are used less and less, but they should be installed if there is a desire to add interest to the interior. Especially useful are wall- and desk lamps that emit the soft light. In turn, bedside lamps for the bedroom are often used for reading. They should shine brightly, so reading your favorite book or newspaper is fun. A lamp for literature evenings can be conveniently installed, for example, at the head of the bed. A model with an adjustable foot will be useful.
150 Square Feet Bedroom Design in Modern Style
A modern bedroom is a room in which shapes, colors, and materials play a decorative role. You should focus on geometric figures, preferably simple and compatible with each other. You can afford a large-scale extravaganza in the living room or kitchen, but the layout of the bedroom should charm with the order, harmony and serenity. And how to decorate the modern bedroom in a few steps? Let's start with a bed, based on clear shapes, avoiding unnecessary decorations. Wooden structures in simple design, in which the decorative function is observed only in color and pattern of the material, are an excellent choice. A metal bed can be slightly softened with fabrics. When it comes to other furniture, choose a chest of drawers, a bedside table, and a cabinet with smooth fronts and a delicate texture. What colors to choose for a modern bedroom? They should be preferably white, gray, and blue as a base, which can be revitalized with more vigorous colors. But do it moderately!
Bedroom 14 square meters (150 sq. feet) can be beautifully arranged. Today, simplicity dominates in fashion, so the more free space remains in the restroom, the better. Many designers believe that one single bed is enough in small bedrooms.