Kitchen interior design in 2022 presents natural high-quality finishing and decorative materials, safe and technological equipment, original and refined style for this practical and comfortable place in the house. Let's dwell in more detail on the main components of a fashionable and stylish kitchen interior in 2022.
Contents: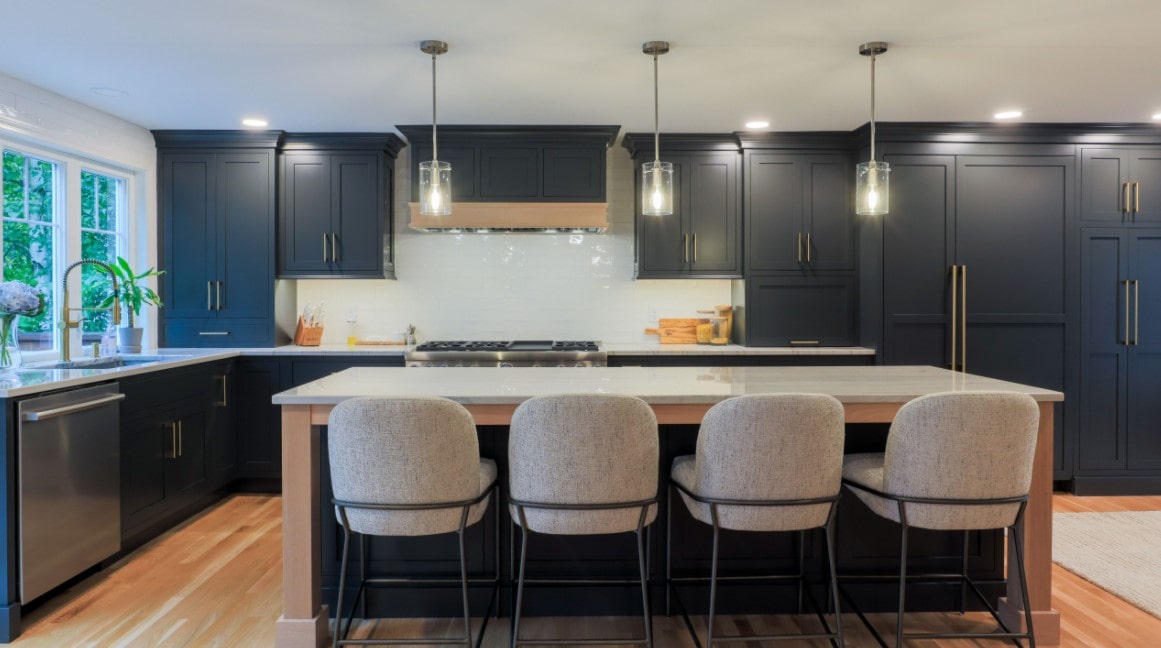 Trends in Kitchen Interior 2022
interior ergonomics becomes very relevant in terms of the competent use of kitchen space. This sphere comprises the knowledge about the exact transformation of the room with the most useful and compact use of every inch of space.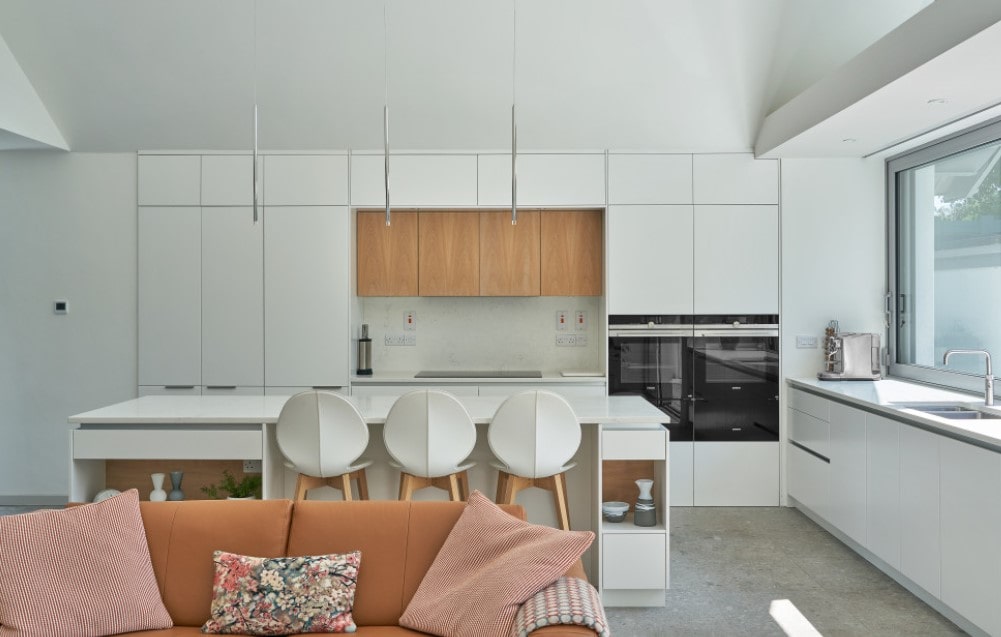 There are many original ideas among the decorative and finishing kitchen trends. For example, partial design of kitchen walls with mirror tiles: a spectacular and visually expanding space option. Among tile coverings, the design using glossy tiles with geometric motifs is also relevant.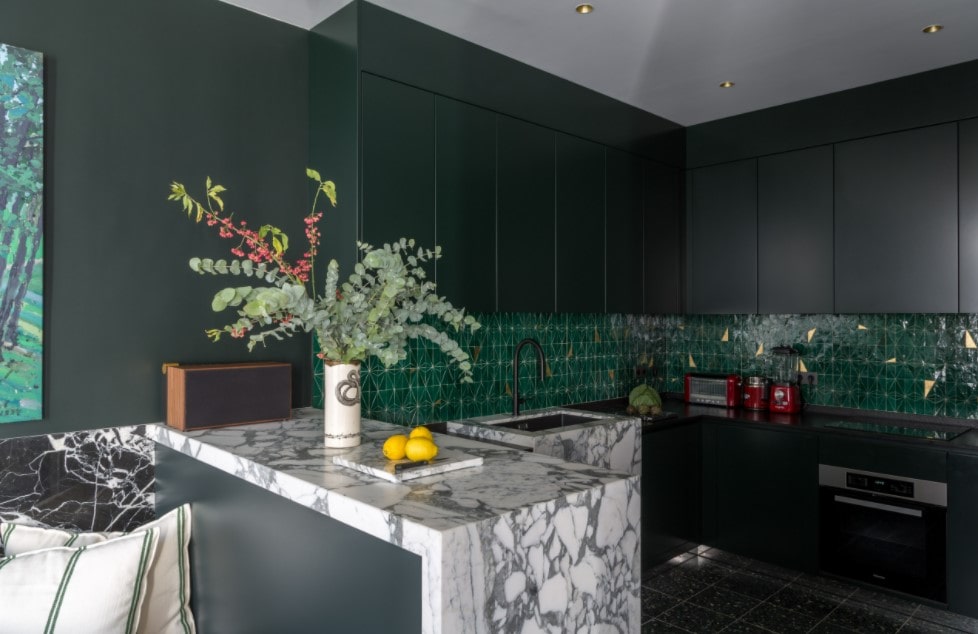 Real marble, onyx, and granite are also among the leaders this year, used for finishing floors, walls, making countertops and sinks.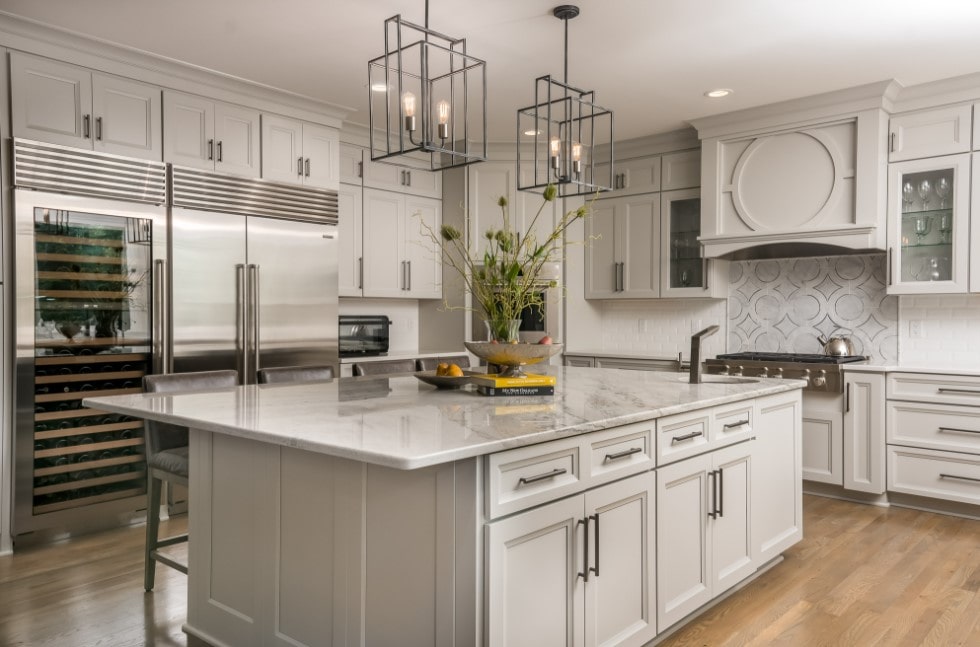 The counterpart of porcelain stoneware is quite appropriate.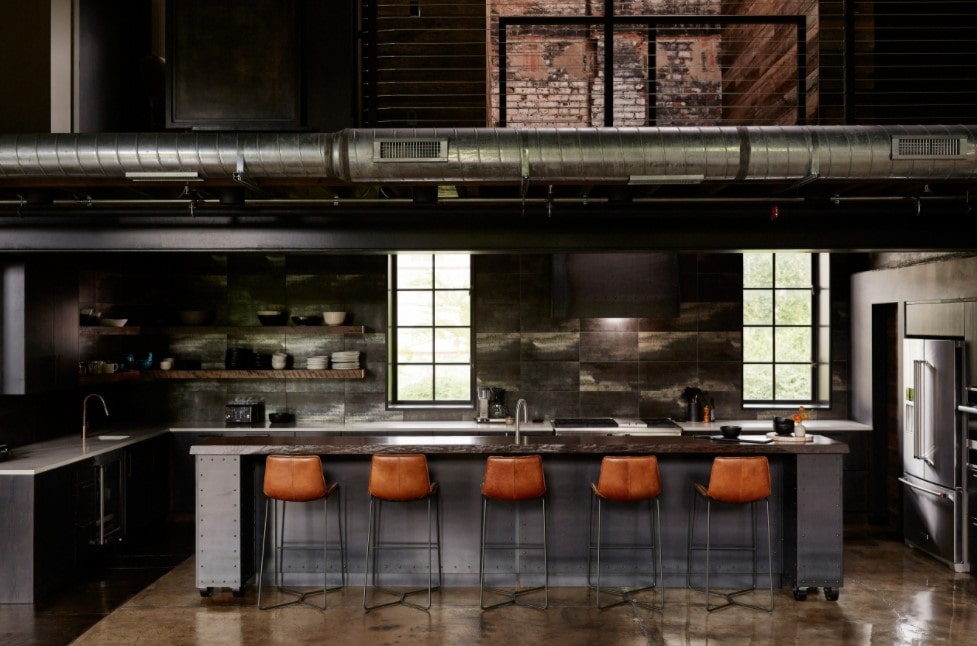 Actual Colors in the Interior of the Kitchen 2022
This year, successful and harmonious color combinations are in demand, and not individual colors and monochrome interiors. One of the most popular combinations is a delicate beige and a deep dark brown.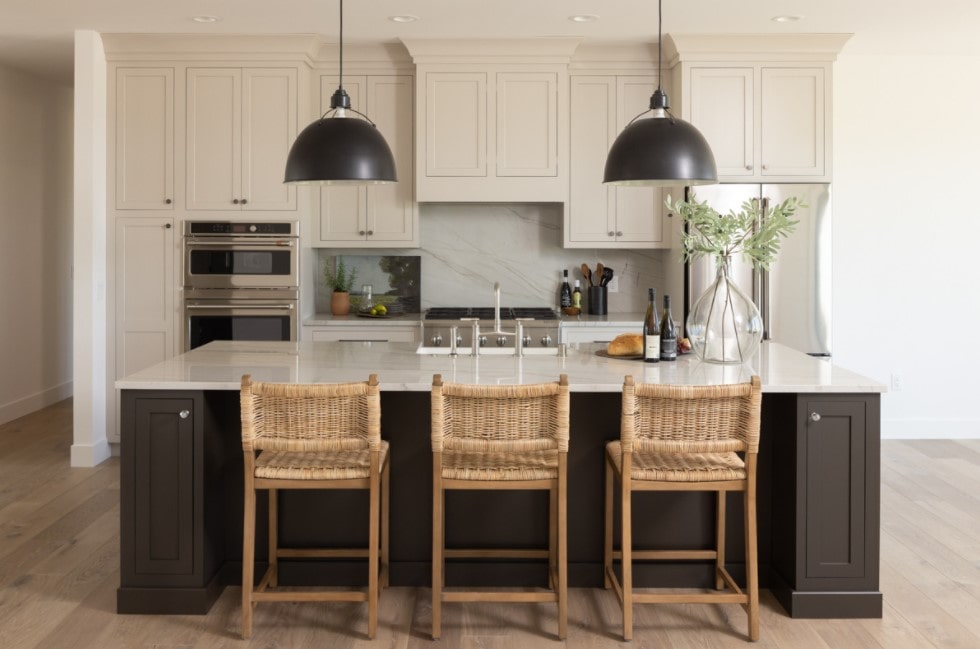 An incredibly beautiful tandem of pure white and blue will decorate any kitchen.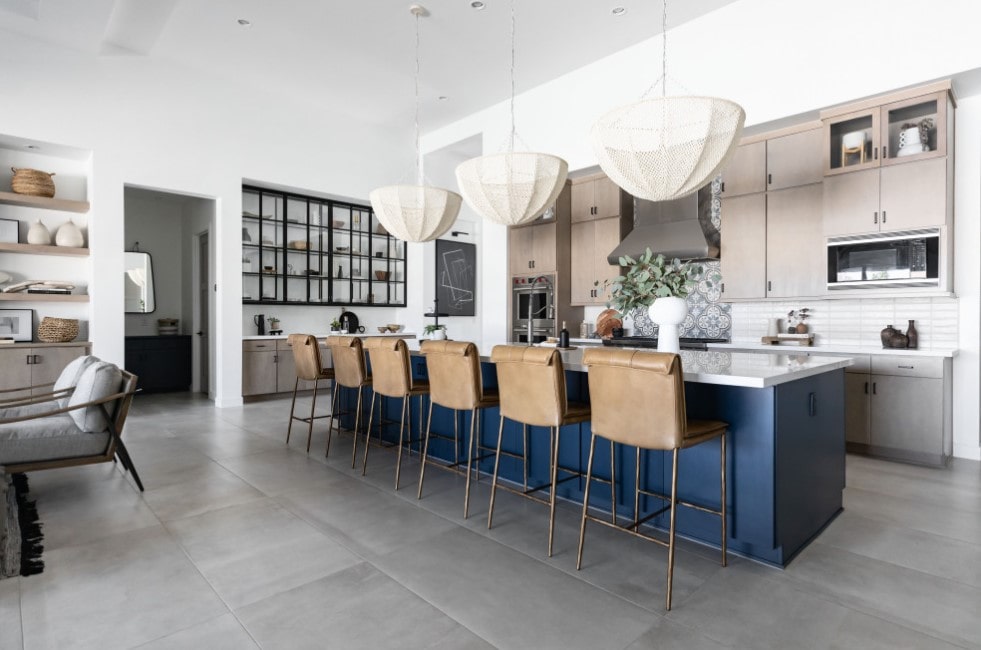 The white and pink combination will create a special airy and romantic atmosphere with the light furniture.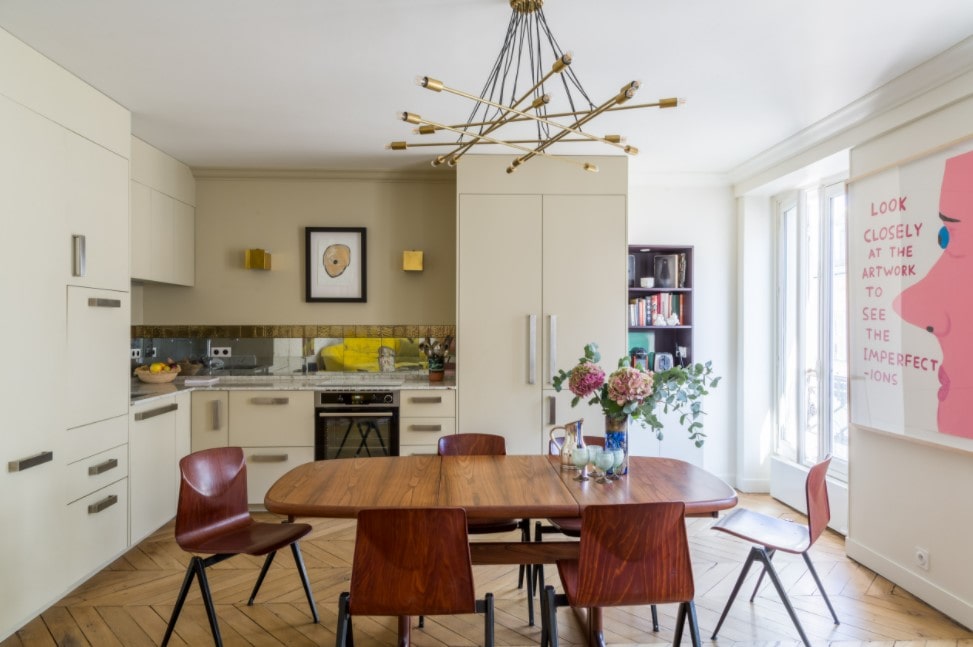 White and gray in its subtle shades will resonate in many interior styles. The purest color harmonizes with furniture made of wood with its natural color.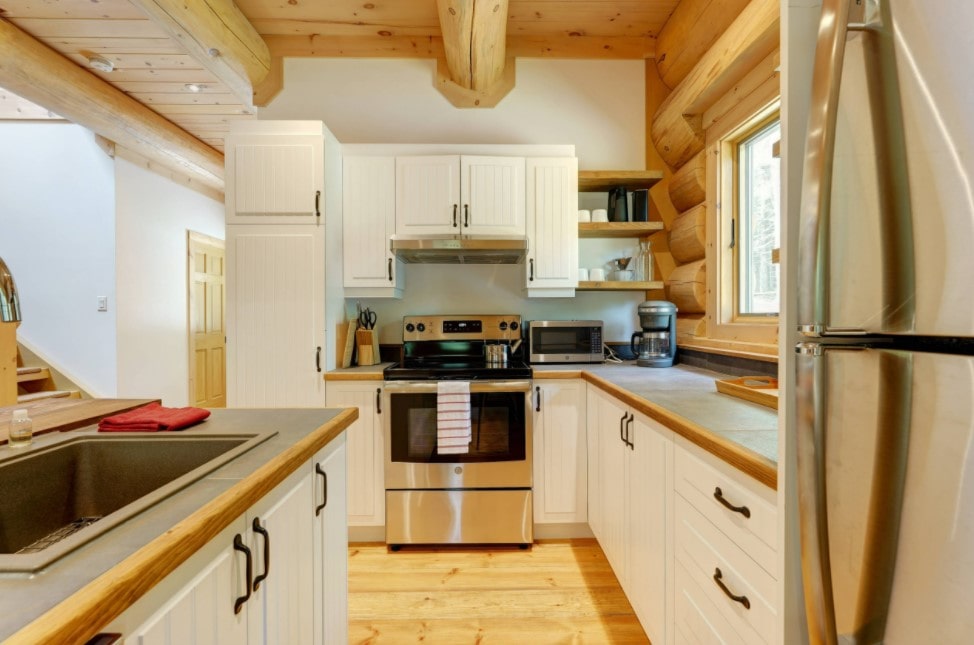 Black and white kitchen interior design look trendy and chic in 2022.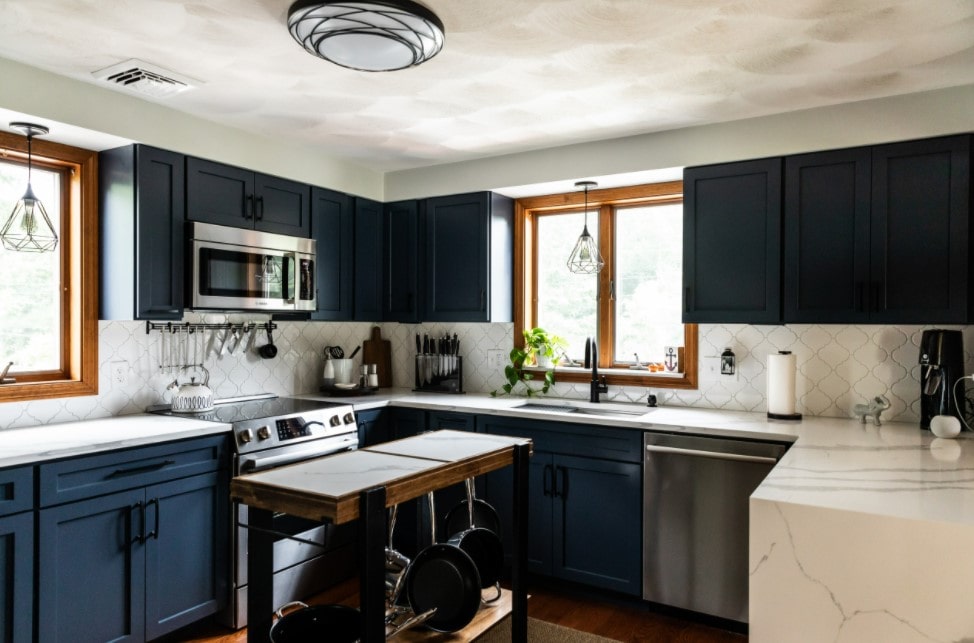 The kitchen design, made in pastel colors and shades, smoothly transitioning into each other, has a special beauty.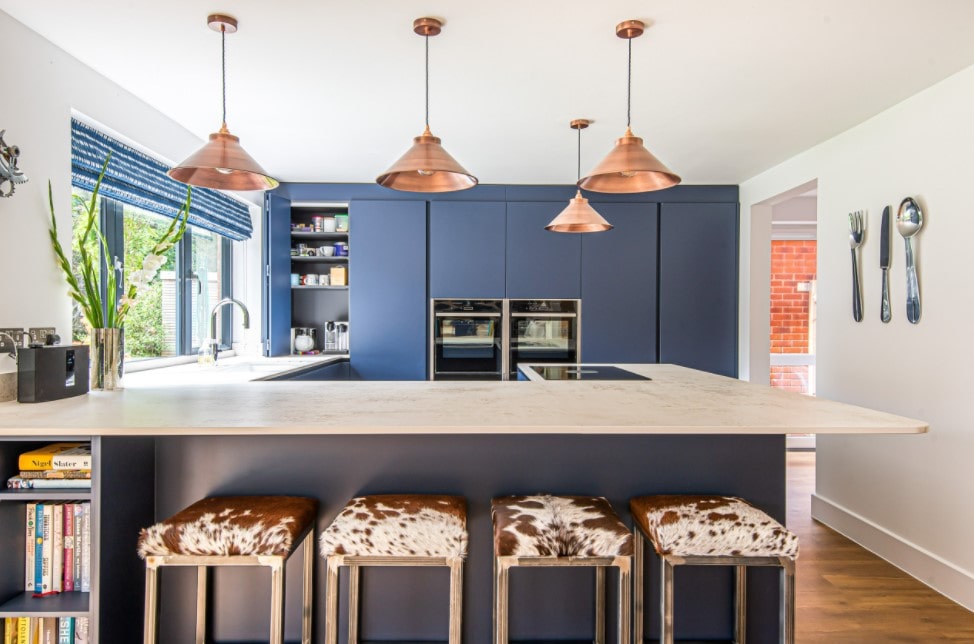 Finishing and Decorative Materials for Kitchens 2022
One of the main requirements for materials to create a fashionable kitchen interior this year is naturalness. Among the most popular natural materials are different types of wood, marble, granite, onyx, basalt, and sandstone. But it is possible to use high-quality technological analogs, such as quartz agglomerate.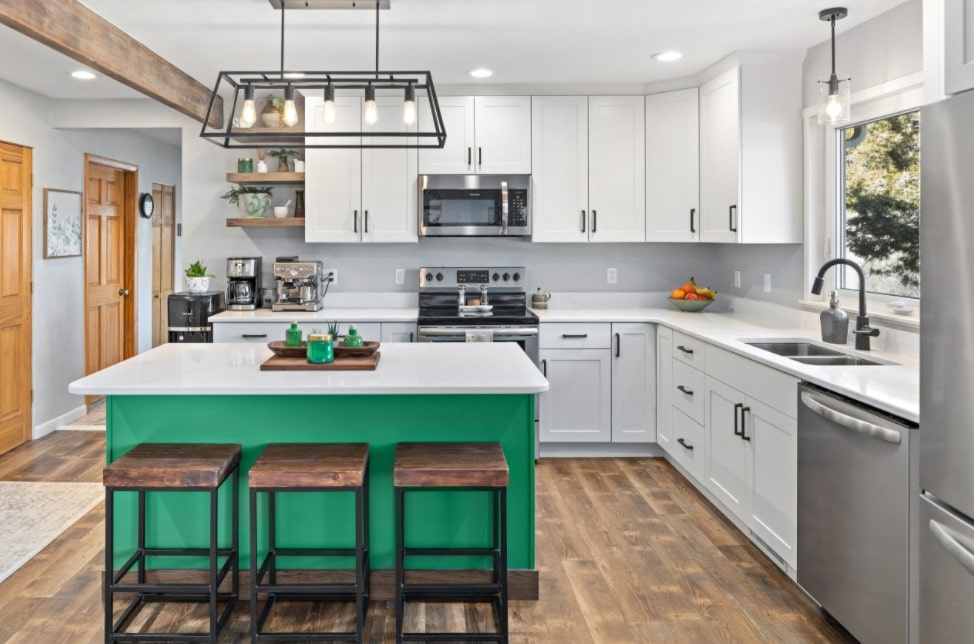 For decoration, it is best to choose leather, metal, and glass. For wall decoration, designers recommend practical and wear-resistant ceramic tiles, real brickwork or imitation in the form of wallpaper or panels, artificial stone, mosaic of different shapes of plastic, glass, stone, metal or wood, decorative plaster.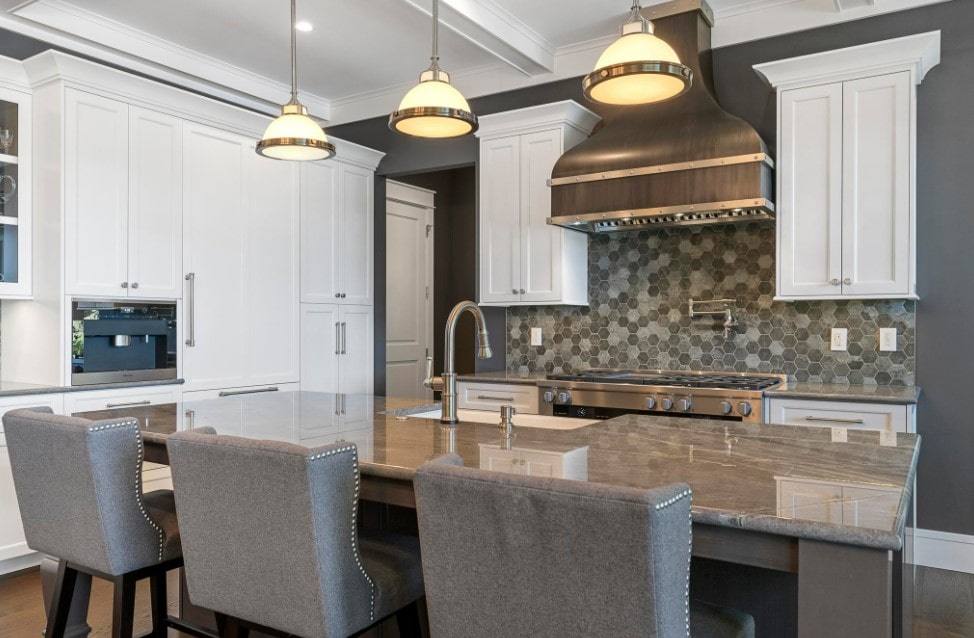 The Most Popular Interior Styles for the Kitchen in 2022
If you adhere to fashion trends and like to be in the trend, including interior, then you should learn about the most relevant and popular kitchen interior styles this year. For connoisseurs of simple but functional kitchen design, decorated in Scandinavian style, will be perfect. Characteristic features of this interior are minimalist approach, elegance, white main color, dispersed spotlighting, furniture made of natural wood with leather, linen, and metal finishes.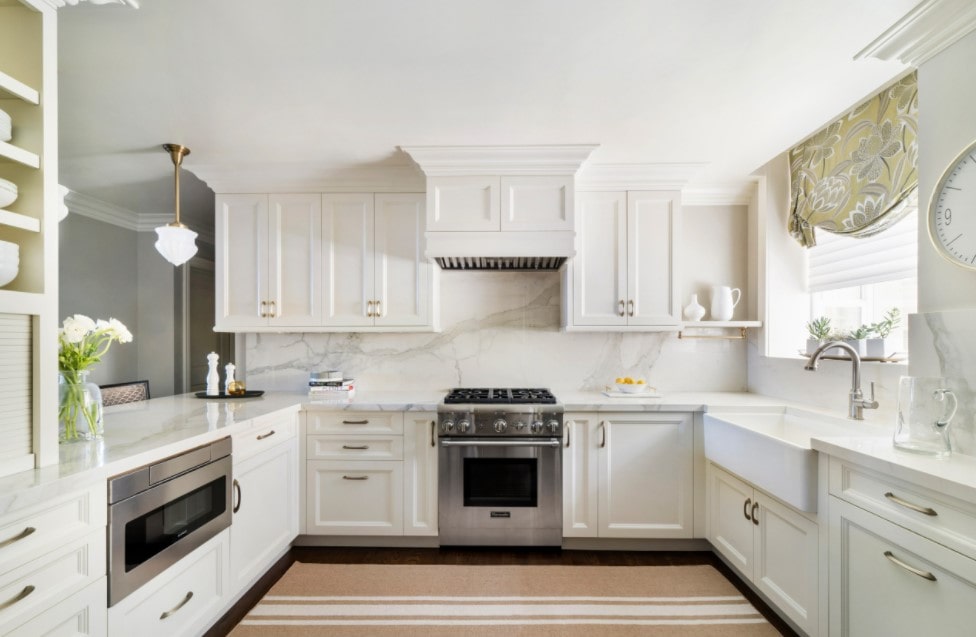 For fans of antiques and cozy kitchen interiors, we recommend the vintage style. Obligatory elements of this style are a neutral calm color palette, abundance and variety of indoor plants and flowers, artificially aged furniture in harmony with real antiques.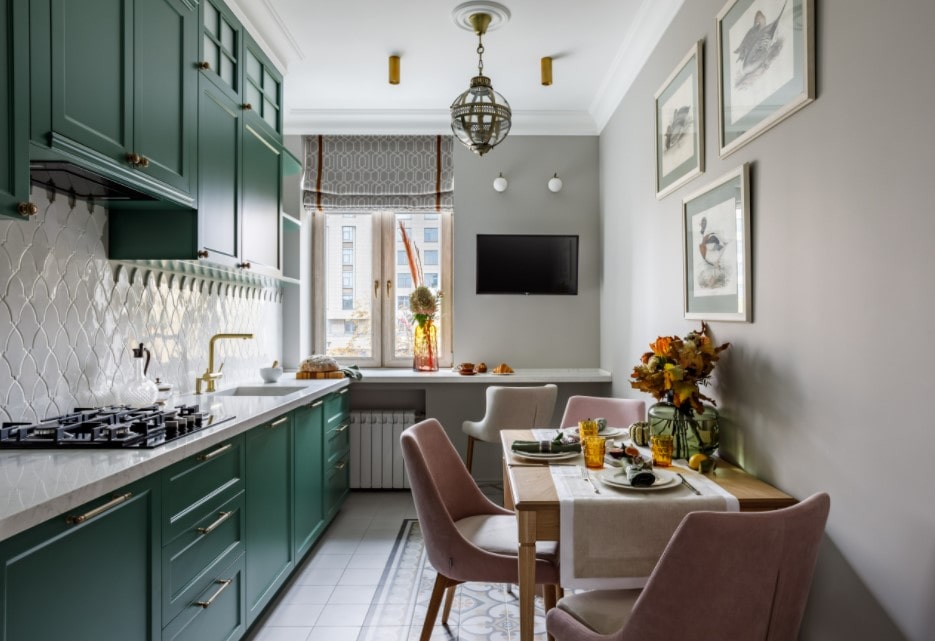 Country style is on-trend in 2022: a unique rustic atmosphere created by using natural wood in decoration and furniture, artificial stone and ceramics, bright lighting, and floral motifs.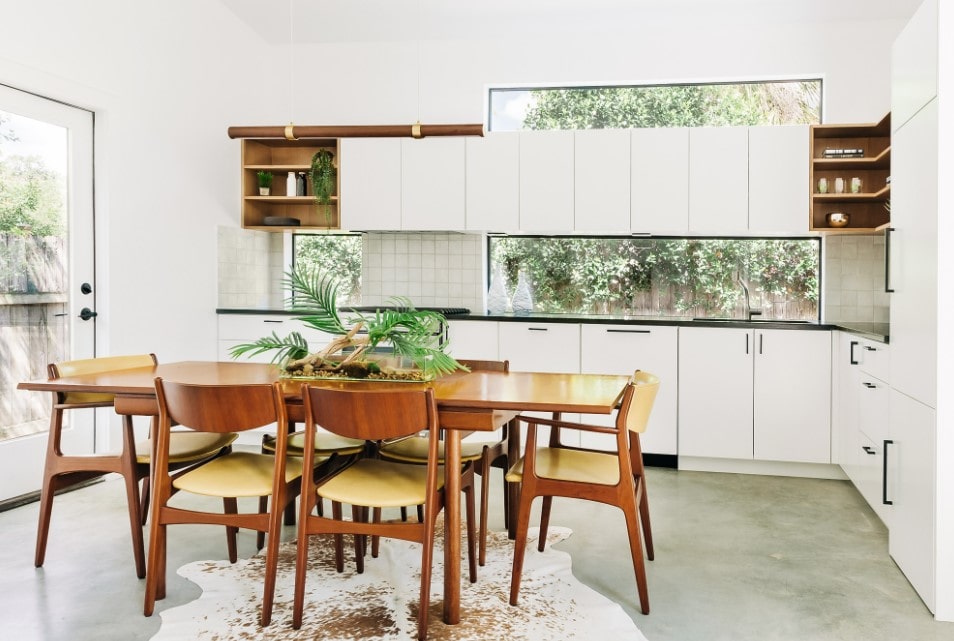 The kitchen in the style of retro is another fashionable option characterized by bright-colored accents and combinations, floral wallpaper, checkered curtains, a special atmosphere.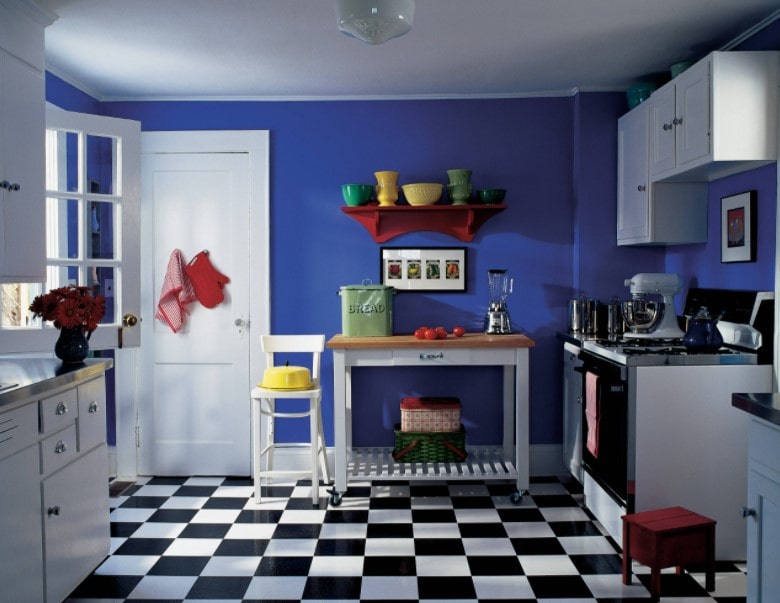 Lighting in the Interior of the Kitchen 2022
The presence of high-quality and sufficient natural and artificial lighting is very important for the interior, especially in such a multifunctional room as the kitchen. Here you need bright light during cooking and moderate one during a romantic or family dinner. Therefore, for the kitchen, choose a multi-level lighting system or different lighting fixtures located above the individual functional areas and zones of the kitchen space.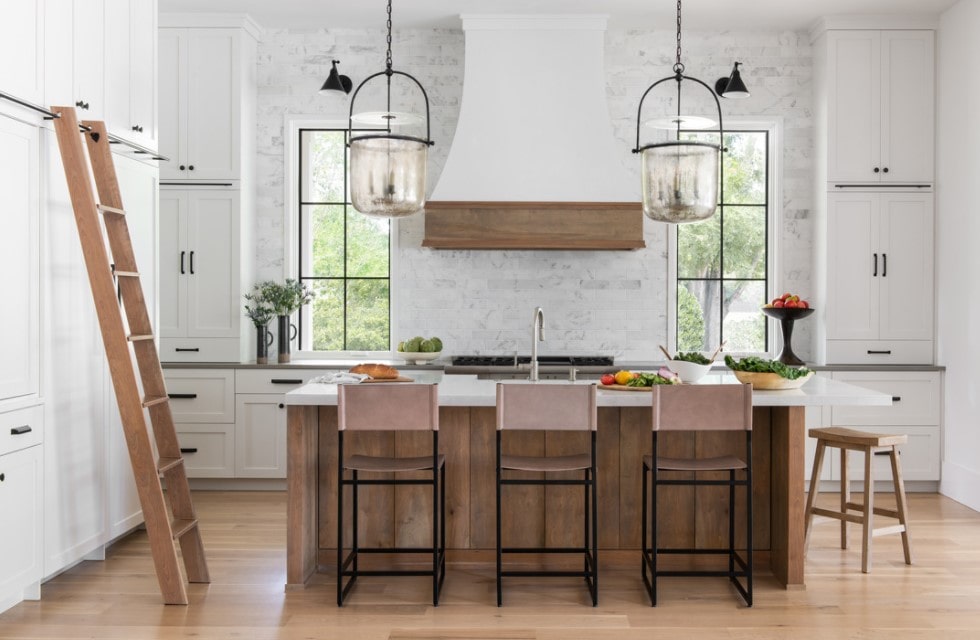 Choose the design of lighting fixtures according to the style of the interior, in which the kitchen is decorated. The modern range of lighting devices is impressive. These are stylish track models, spotlights, pendant, overhead and recessed options, with cold and warm light, LED lighting, and many others.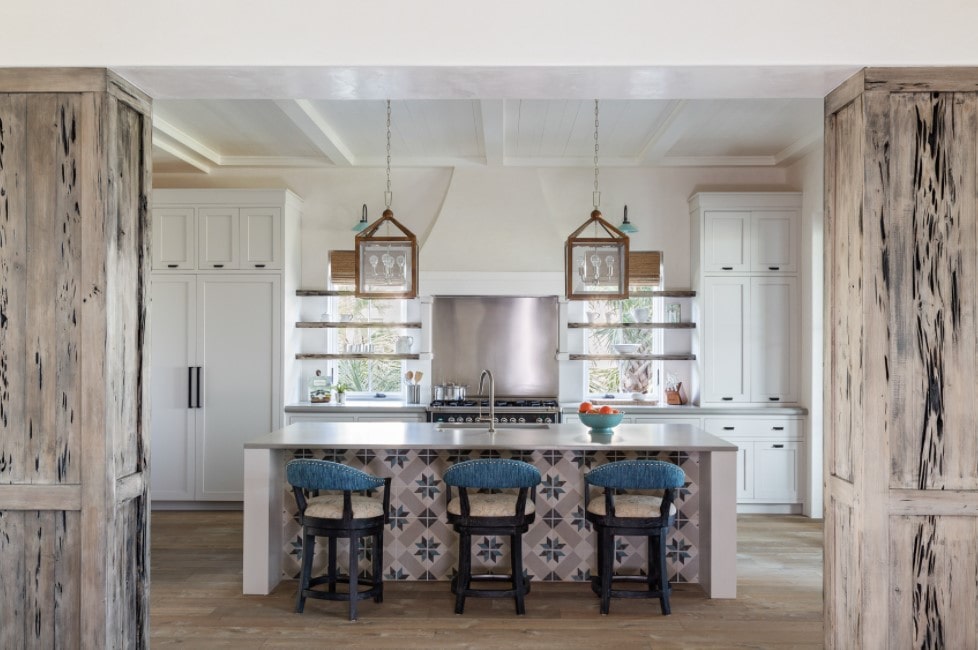 Fashionable Decorations and Accessories for the Kitchen Interior 2022
Some original decorations, objects, details, and accessories will effectively and stylishly complement or complete the fashionable interior of the kitchen. For example, these can be lamps from around the world with the original ethnic design. The absolute trend of this year is lamps in the form of a ball of transparent glass, arranged by one or more together.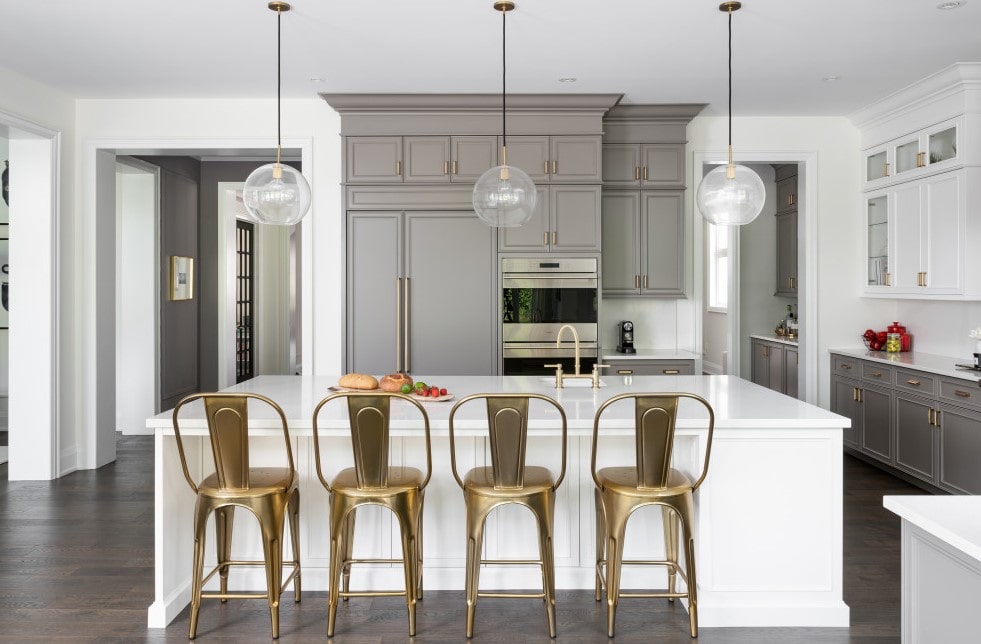 Practical and laconic Roman curtains have not lost their relevance this year: they are a convenient, stylish, and ergonomic option for the decoration of kitchen windows.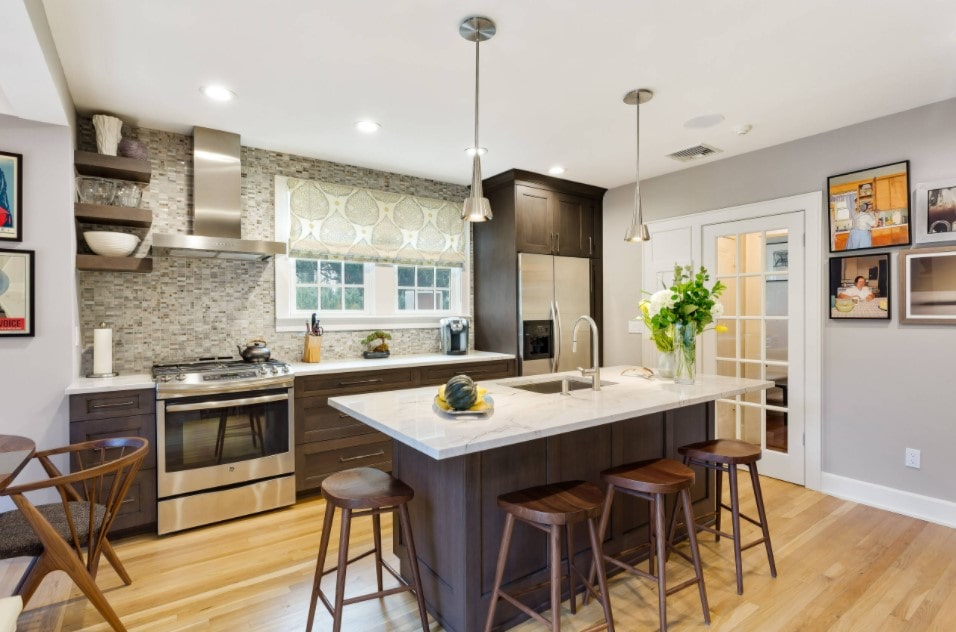 Marble is very popular not only in finishing and decorating surfaces, quality imitations of this stone can be seen in a set of dishes, cutting boards, trivets.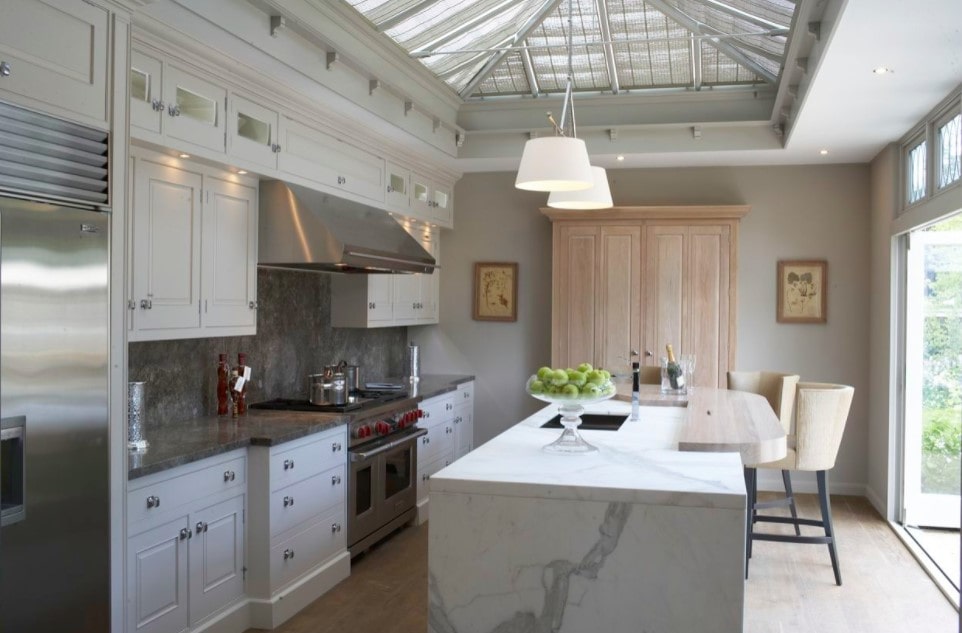 Having made a confident decision to change the kitchen interior, carefully think through and calculate the options you like, and accordingly, materials, interior style, furnishings, and equipment with the necessary appliances. Perhaps, for full support of the kitchen interior design project or individual consultations, it will be better to contact the specialists-finishers and experienced designers.