Often we are facing a lack of space in the living room, bedroom, kitchen. Well, almost in any room at home. And we all know what kind of options we have to relieve the situation. But your home office needs (sitting room or children's room) TLC in the design approach even more. And here is a couple of reasons. You want to see your home office functional and maximally comfortable. Of course, the main function of this room is to make you productive. On the other hand, most of the home offices are small because they usually located in auxiliary premises. Therefore, we should find some extra tricks that can help us in dealing with this task. If we speak about furniture, it is time to mention adjustable desks and chairs. Today we will review some great ideas on how to make your home office even more prepossessing for work with an adjustable desk.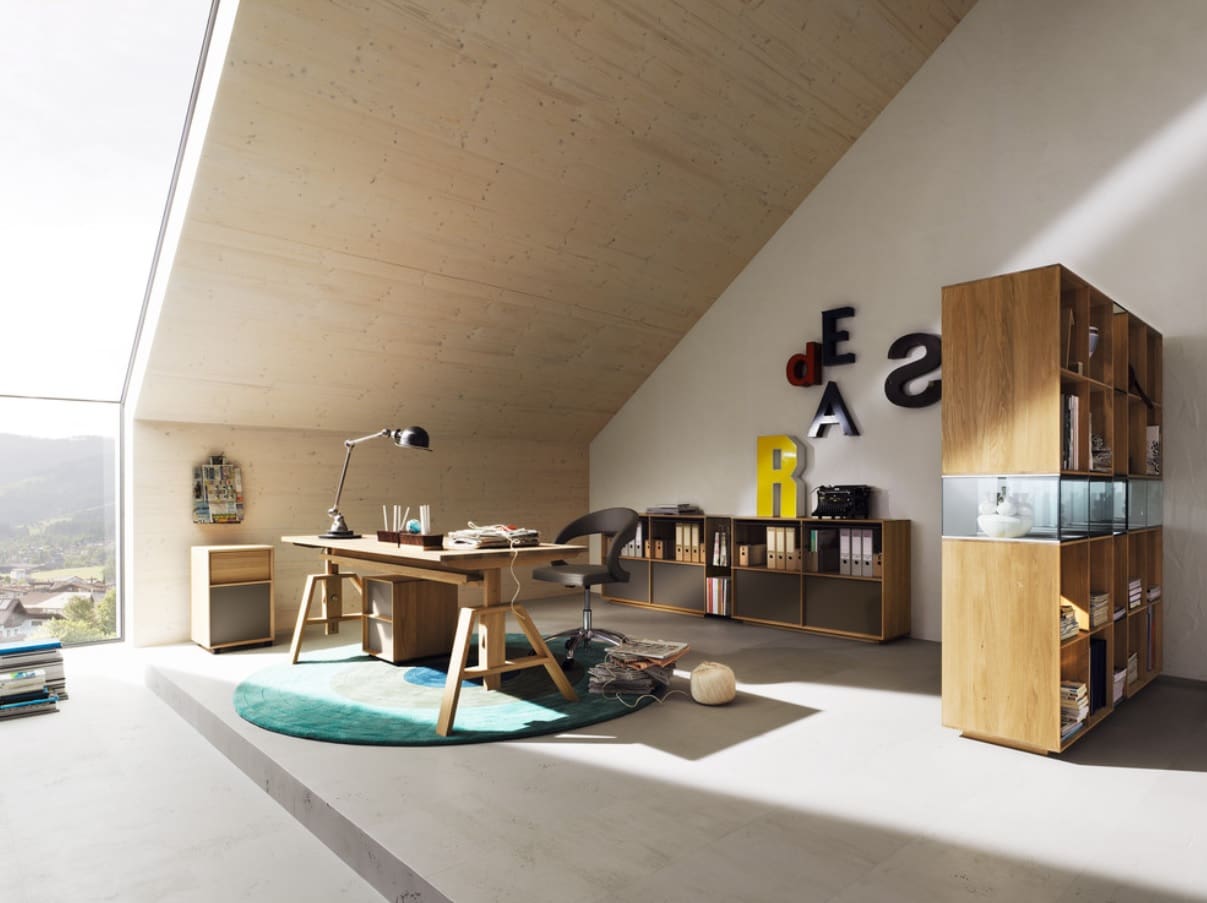 Almost every modern office chair is rich with functions. Nevertheless, adjustable desks are not so popular. It is because most of the people are sufficient with a regular table or desk. But what if you want to arrange the workplace for an artist, musician or some other kind of creative vocation. Another case when adjustable desk is in need, it's when you design a home office for two and more people. You can also make the study room for your children.
What Experts Say?
We can improve our health even during work time. You just need to combine working and standing during the day. Many experts say that standing is more important. It is great for healthy blood circulation, supporting your posture and spine. Everything tells us that we can benefit from combined work. And that is possible with an adjustable desk with a quick lifting mechanism.
Modern Options for Limited Space
Even open space layout apartments can't boast with a big area for the home office. That's why we need a lightweight and reliable solution. Moreover, it would be expedient to have a mobile desk on castors. It will let you easily move or remove the desk from your workspace if needed, turning it to the leisure zone.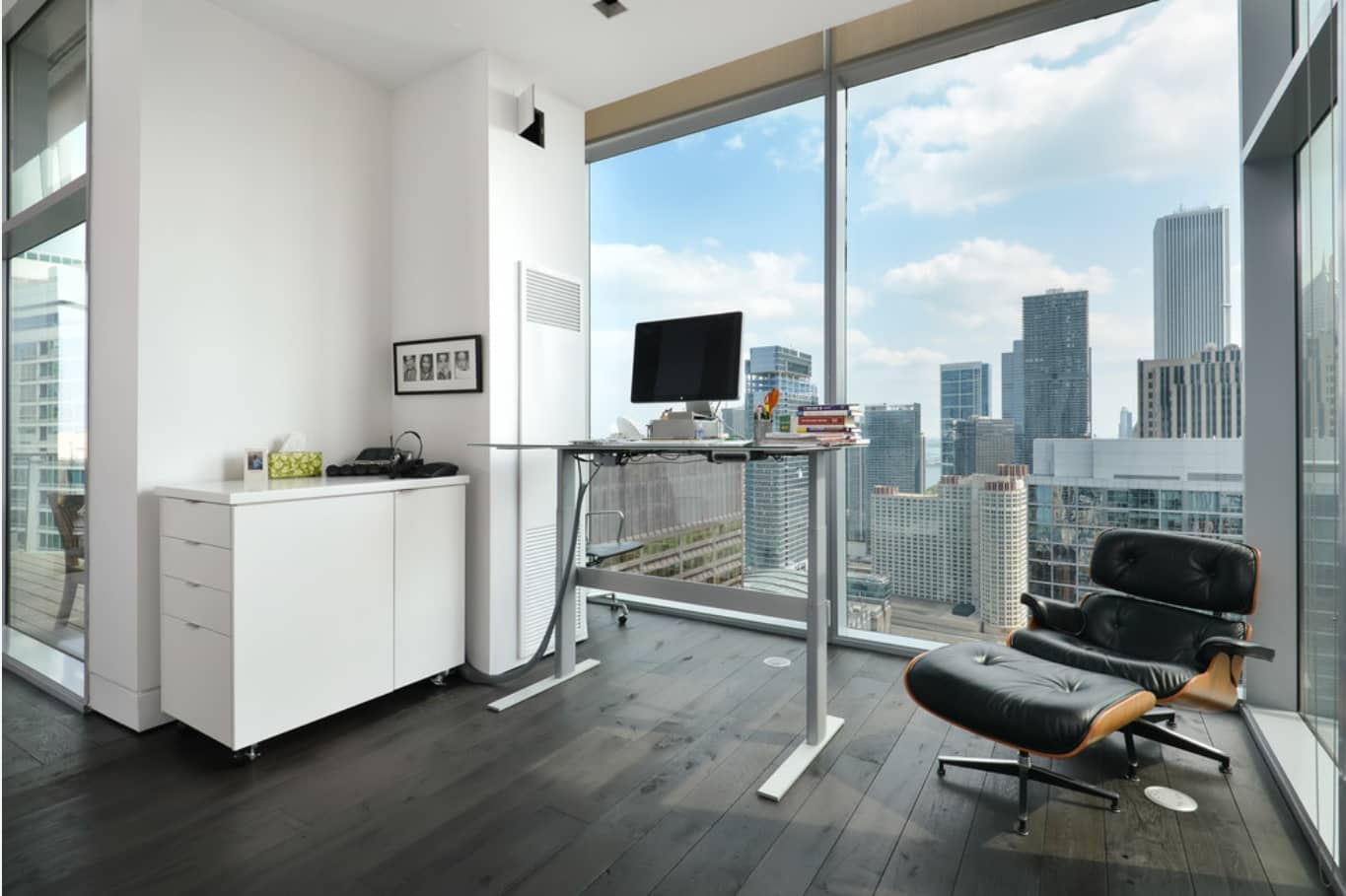 If your work is bound with creativity and drawing, you need a large desk. Fortunately, it is not a problem to find such a model. It is quite a broad choice of different types of adjustable desks, including corner ones. Of course, you can always order a custom model that will fit your specific requirements.
Multipurpose Desk or Adjustable Coffee/Dining Table
Who said that adjustable desks are exclusively for home offices and study rooms? It can find its successful usage in the living or dining room to become a coffee table. When the party is over, an adjustable desk can come back to its regular duty as a dining table. It's a great universal idea for people who want to have one table for every life case.
How About Children?
Yeah, really, the adjustable desk would be a great asset to the interior of your kids' room. It is a simple, reliable piece of furniture that will add more fun to the life of your children. For example, they will need to set it higher or lower depending on the current task. The process of adjusting the tabletop height is entertaining for kids and developing their fine motor skills.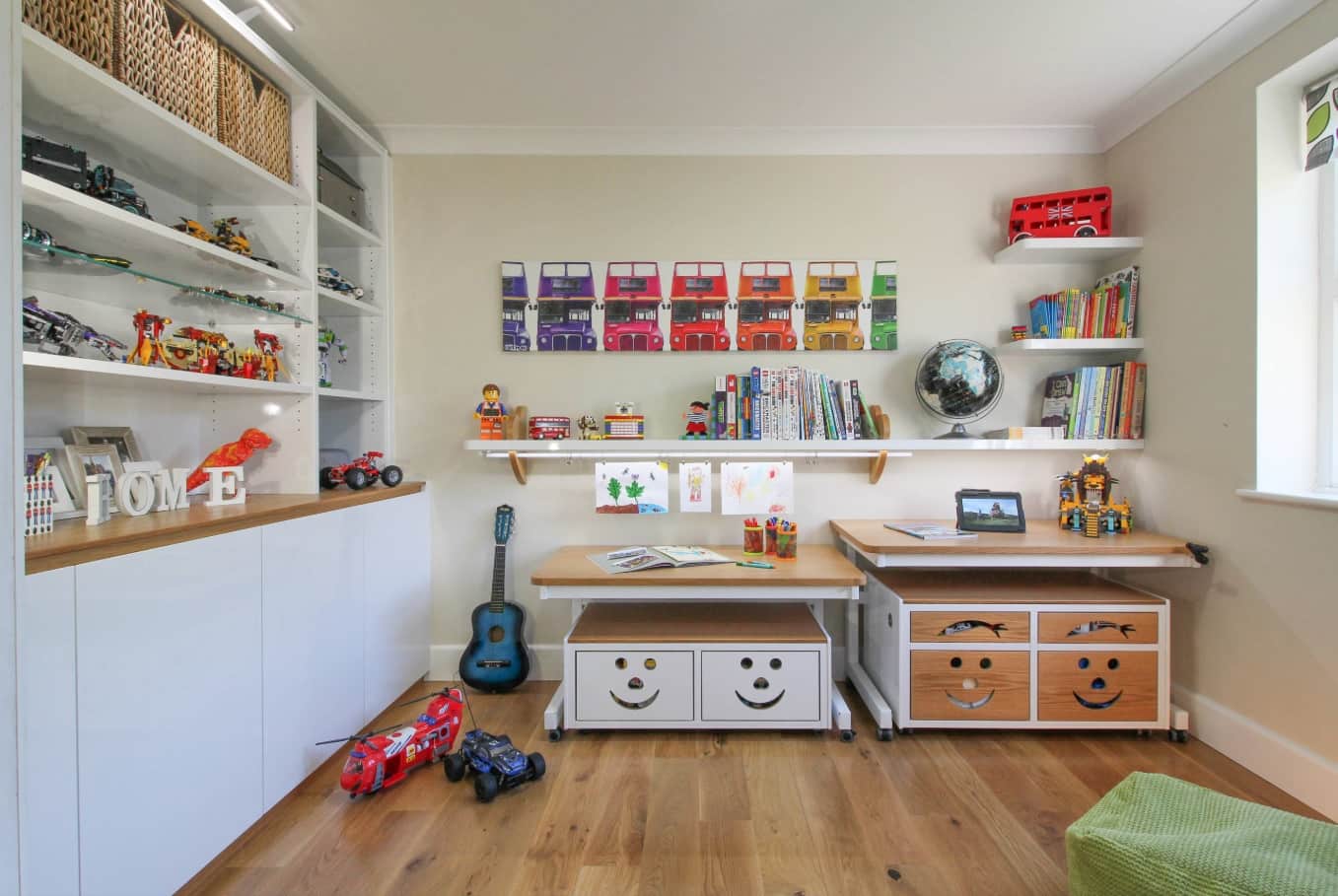 In addition to the great possibility of organizing the workplace for a couple of children at once, an adjustable desk is a great option for growth of your kids. As we all know, this factor is very important when choosing furniture for children.
So, the overviewed type of furniture is really versatile, simple option to increase the comfort and functionality of your home. We can use an adjustable desk in many rooms. It is a reliable, durable and stylish part of the interior with almost no drawbacks if we turn a blind eye on the price. Of course, the adjustable desk is more expensive than the plain desks or tables. However, you will decide whether it is worth the surcharge.