The constant popularity of gray interiors has led to a large selection of flooring options that suit this design style. Thanks to tiles, concrete, wood, laminate, and vinyl flooring diversity are increasing all the time. Is gray laminate a good option? In the past few years, the design of laminated flooring has passed a long way. Nowadays, finishes are much better; texture and durability make it an excellent option for flooring.
Contents: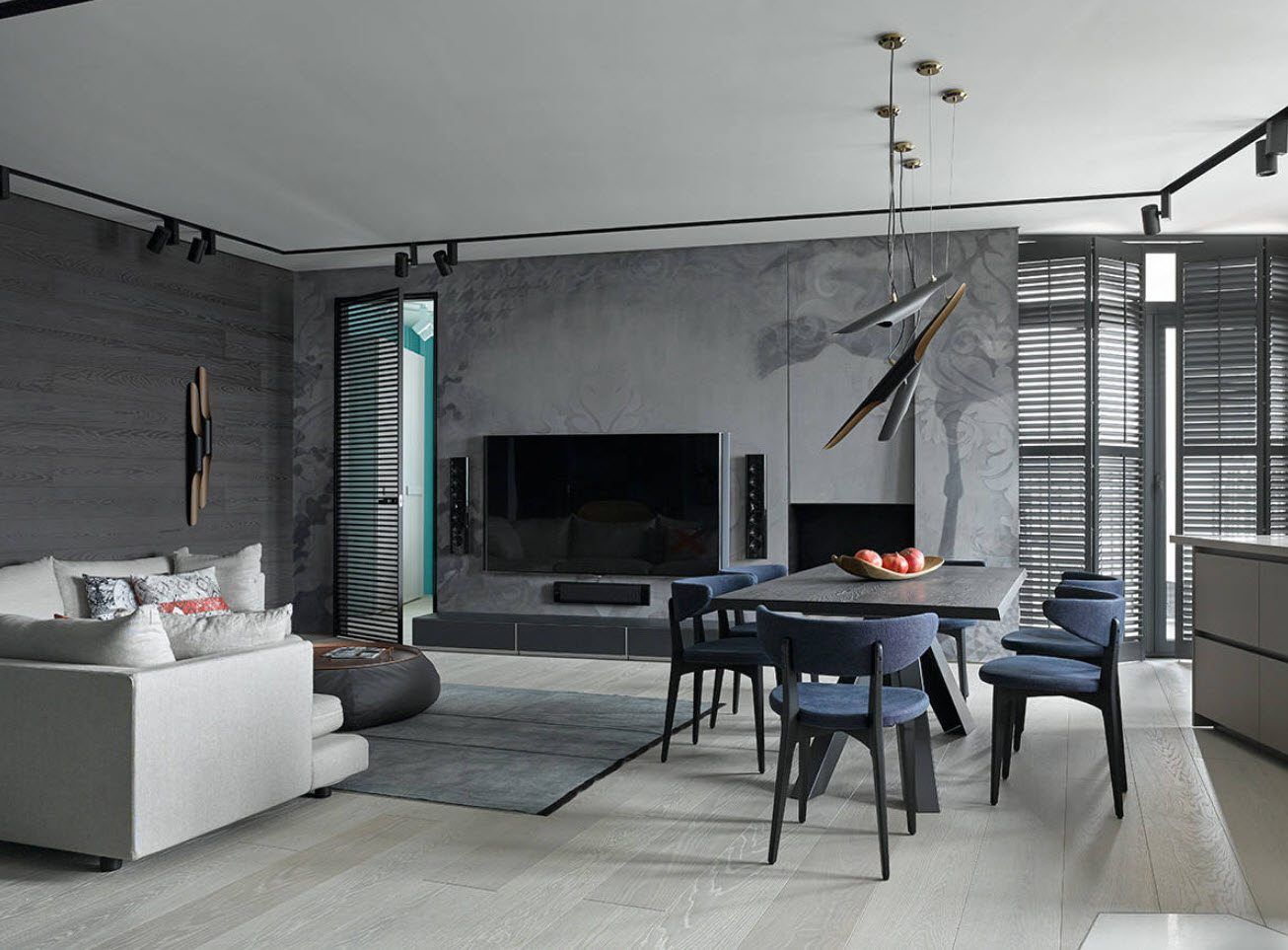 Why Gray Laminate in the Interior is a Great Choice?
Laminated floors can now imitate wood, tile, and concrete, and gray is the natural color of all these materials. Wood becomes gray when untreated and aging, and tile not to mention concrete most often have just such a color by default. This subdued tone can work with a lot of interior styles and offers the flexibility to change the design in the future if you want to change the decor and keep the floor the same.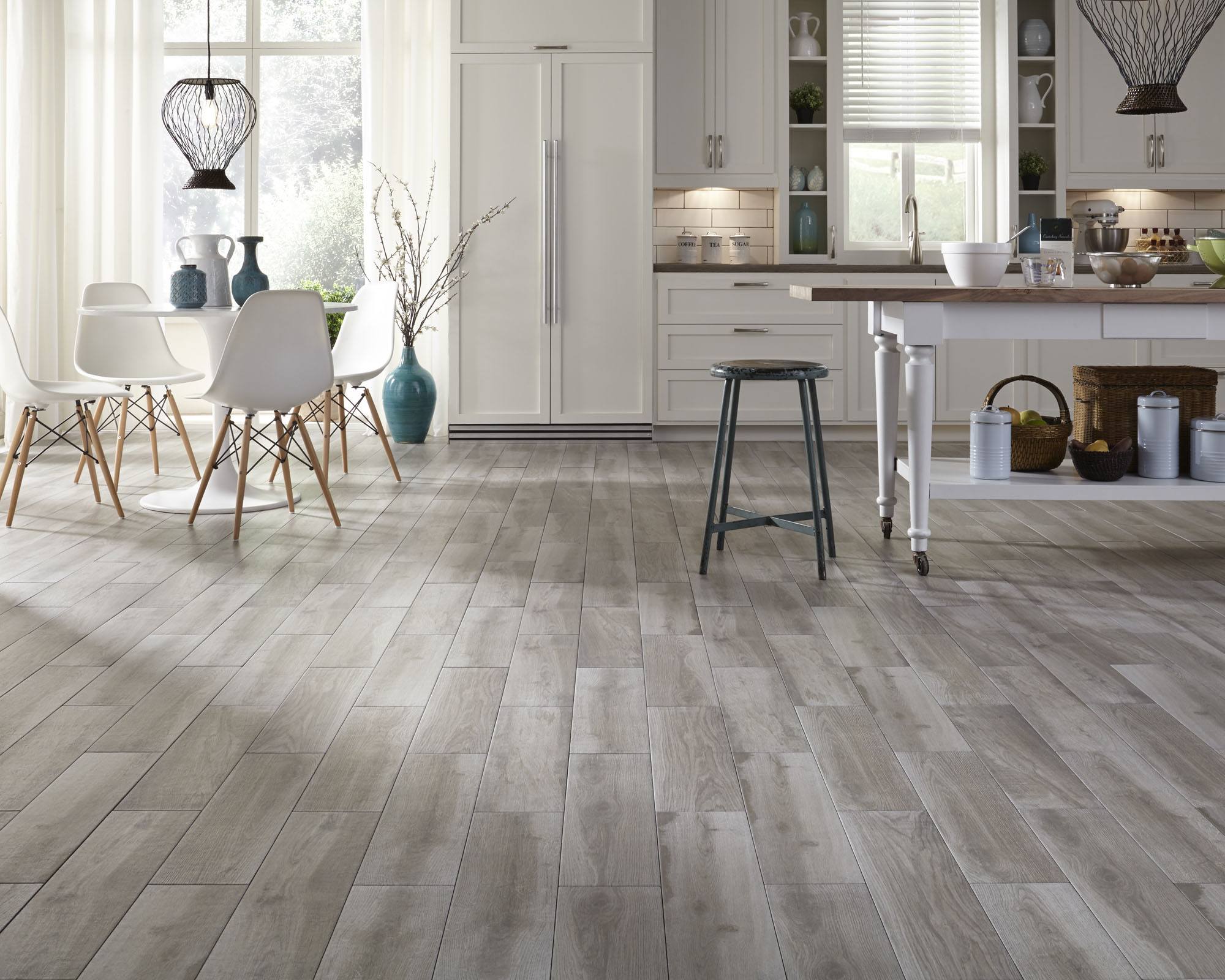 Interesting! Some of the people may initially associate the gray floor as "boring" or "uninspired", thinking that there is no way to make the surface showy and attractive. This belief is far from the truth. In fact, gray laminated flooring is quickly becoming one of the most popular products.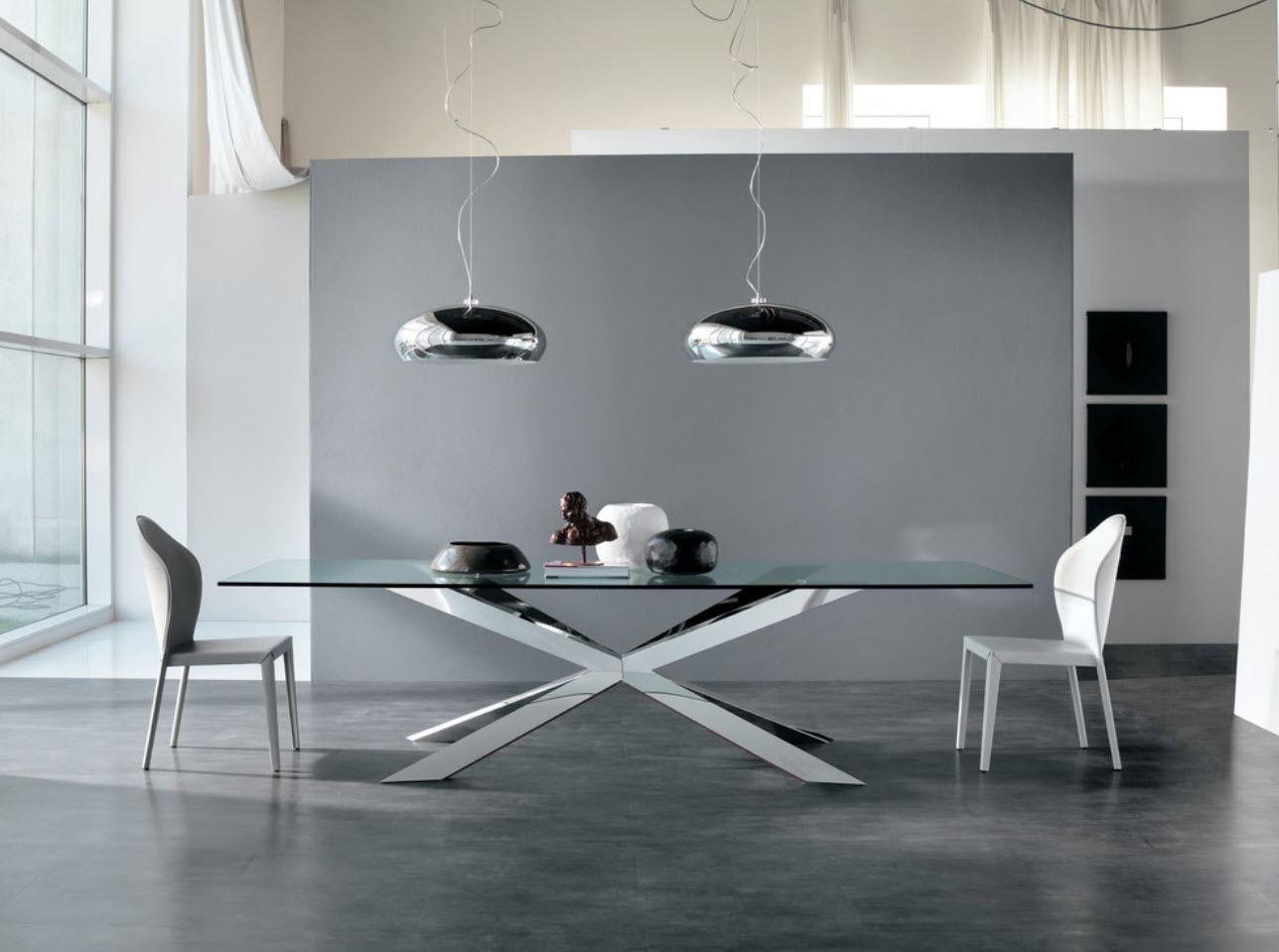 Noble Gray Oak Laminate
Gray wood floors are becoming increasingly popular and for a good reason. Gray is a versatile color that comes in both cool and warm colors. It is also a neutral tone, indicating endless design possibilities. Add a chic wood texture to the floor to get the winning combination.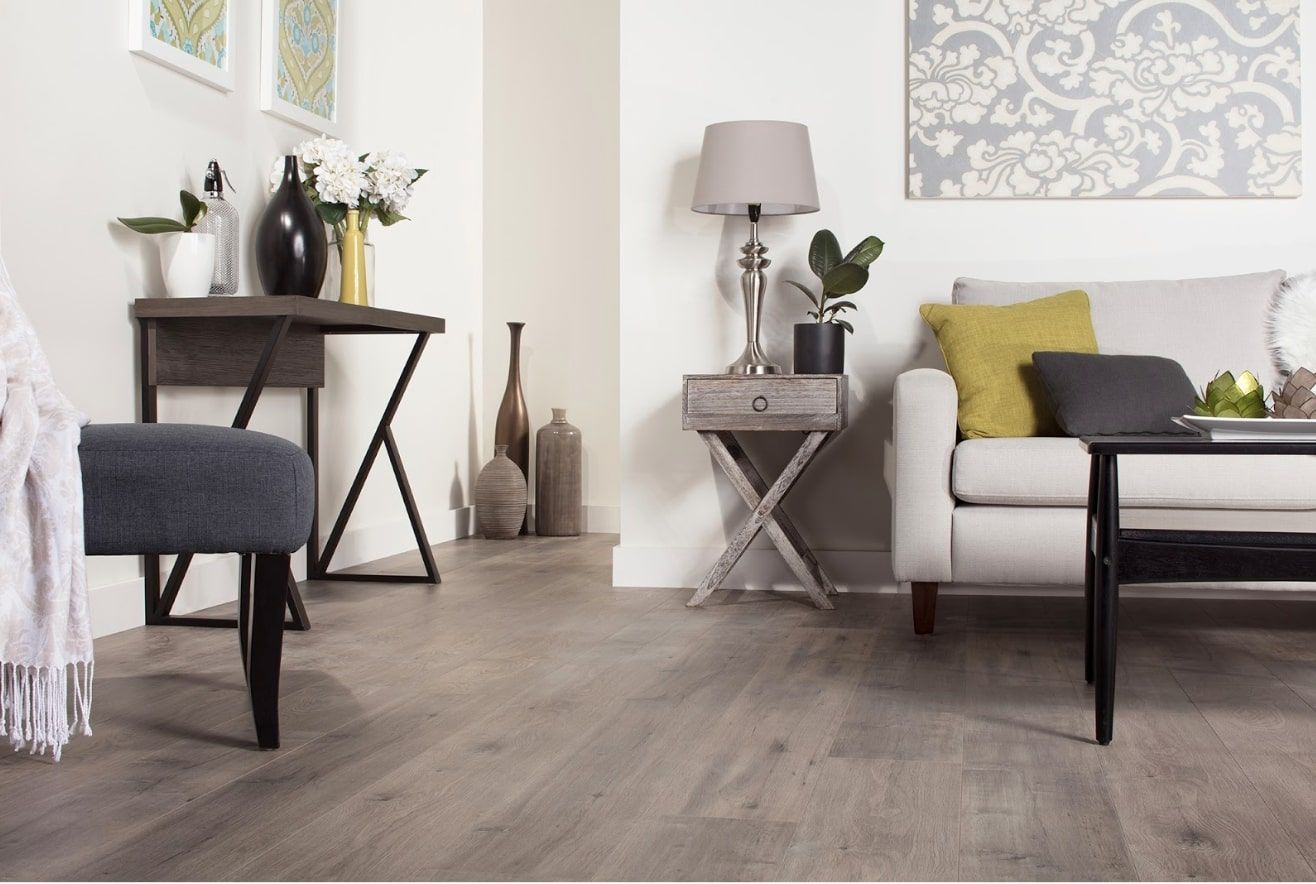 Natural wood is an unrivaled classic, but there are high-quality alternatives on the market today. Laminate flooring is more cost-effective than parquet, while providing the same warm feeling. Many quality brands are on the market and offer guarantees that can give you confidence when choosing the right floor.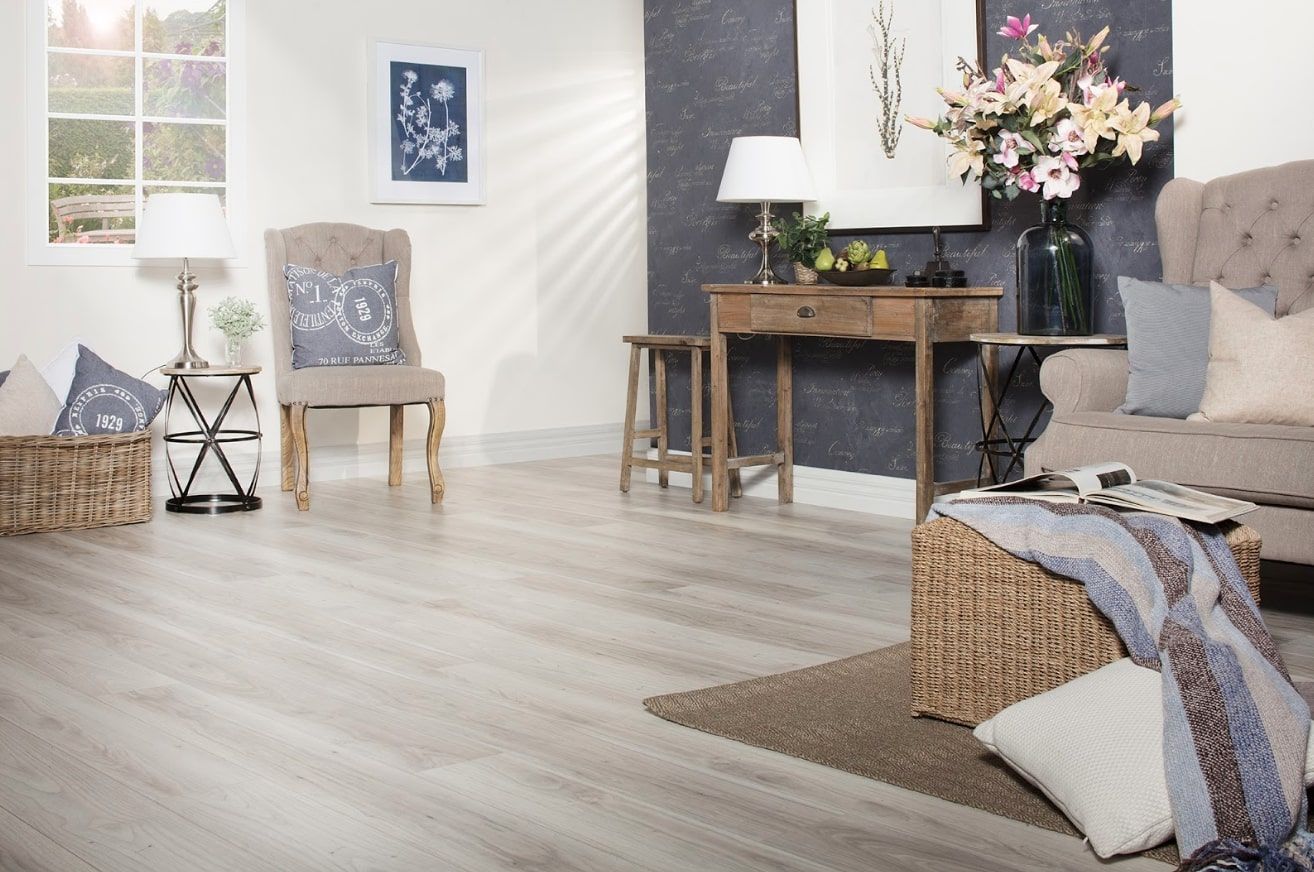 Gray Laminate in the Apartment: Endless Combinations
Gray can be used as the basis for countless interior styles, allowing you to create both exquisite and avant-garde appearance of the room. Since gray is neutral, it works well with almost any other color, making it one of the easiest colors to combine.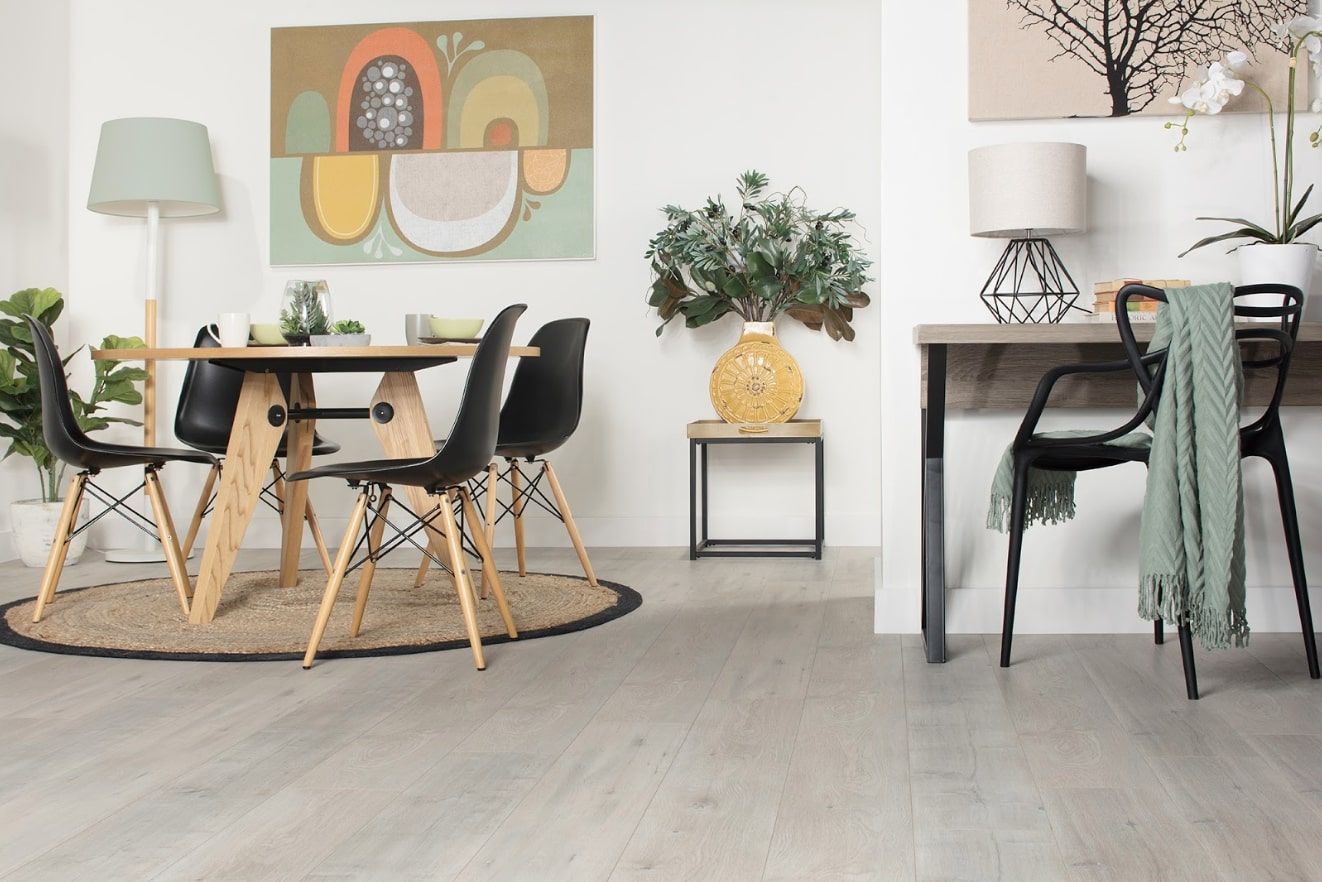 Bright Interiors are Nice with Gray
Use the gray floor as the basis for a bright decor to create a lively, fun space, combining with:
Use an interesting combination with metallic colors like gold or silver.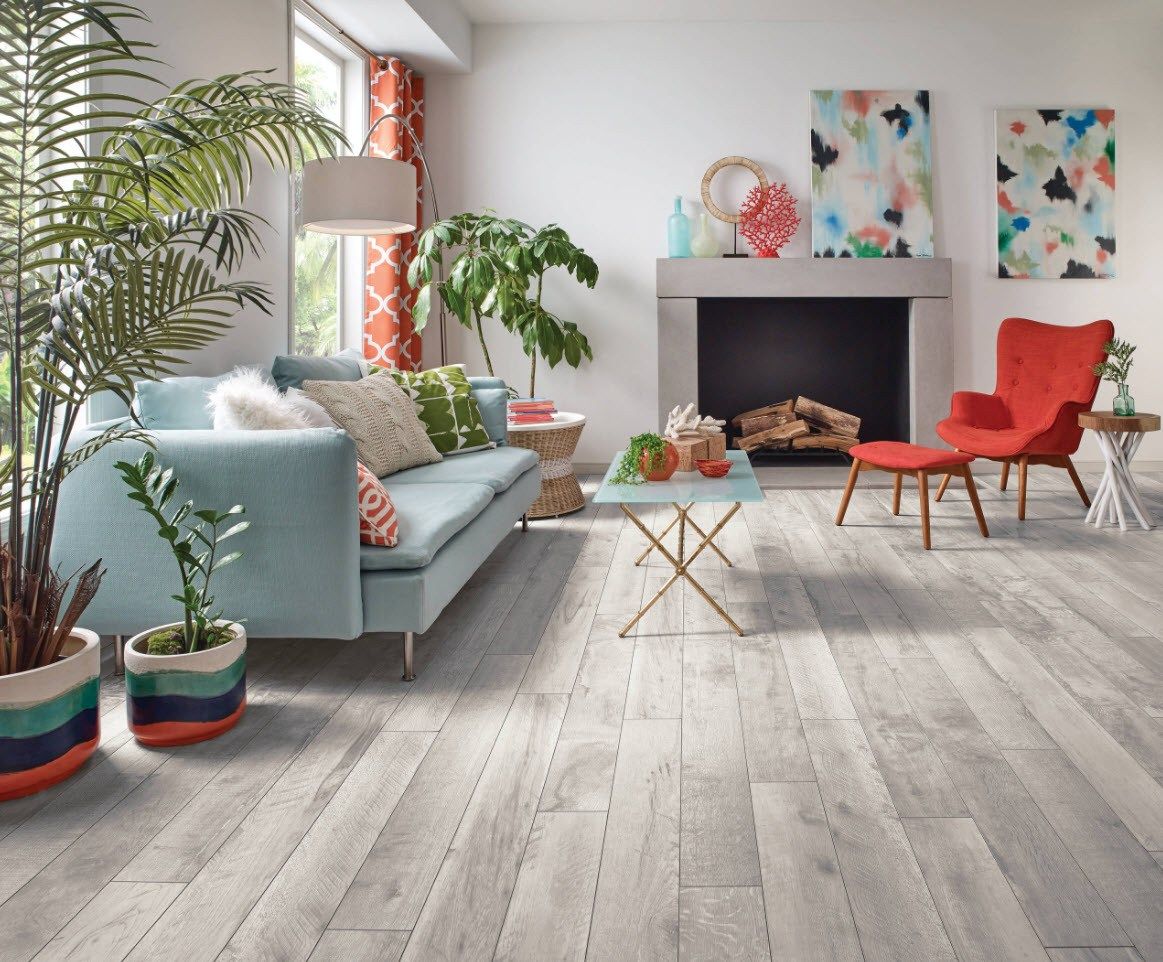 Light Gray Laminate Flooring is a Great Choice for a Scandinavian style
Gray is the perfect base for a wide range of colors. The popular style of Scandinavian interiors includes a light gray floor that perfectly harmonizes with muted pastels and other light wooden furniture for a beautiful modern look.
Dark Gray Laminate
Gray doesn't always have to be soft and light, it can be dark and gloomy. Dark gray can add real drama to the room, playing with shades of color against a dark background. Thus, dark floors or walls can have a truly impressive appearance. Even gardeners love to use gray as a background in a garden, as it can really highlight green plants. Therefore, if you like green accessories indoors, then a dark gray laminate can be a great background for them.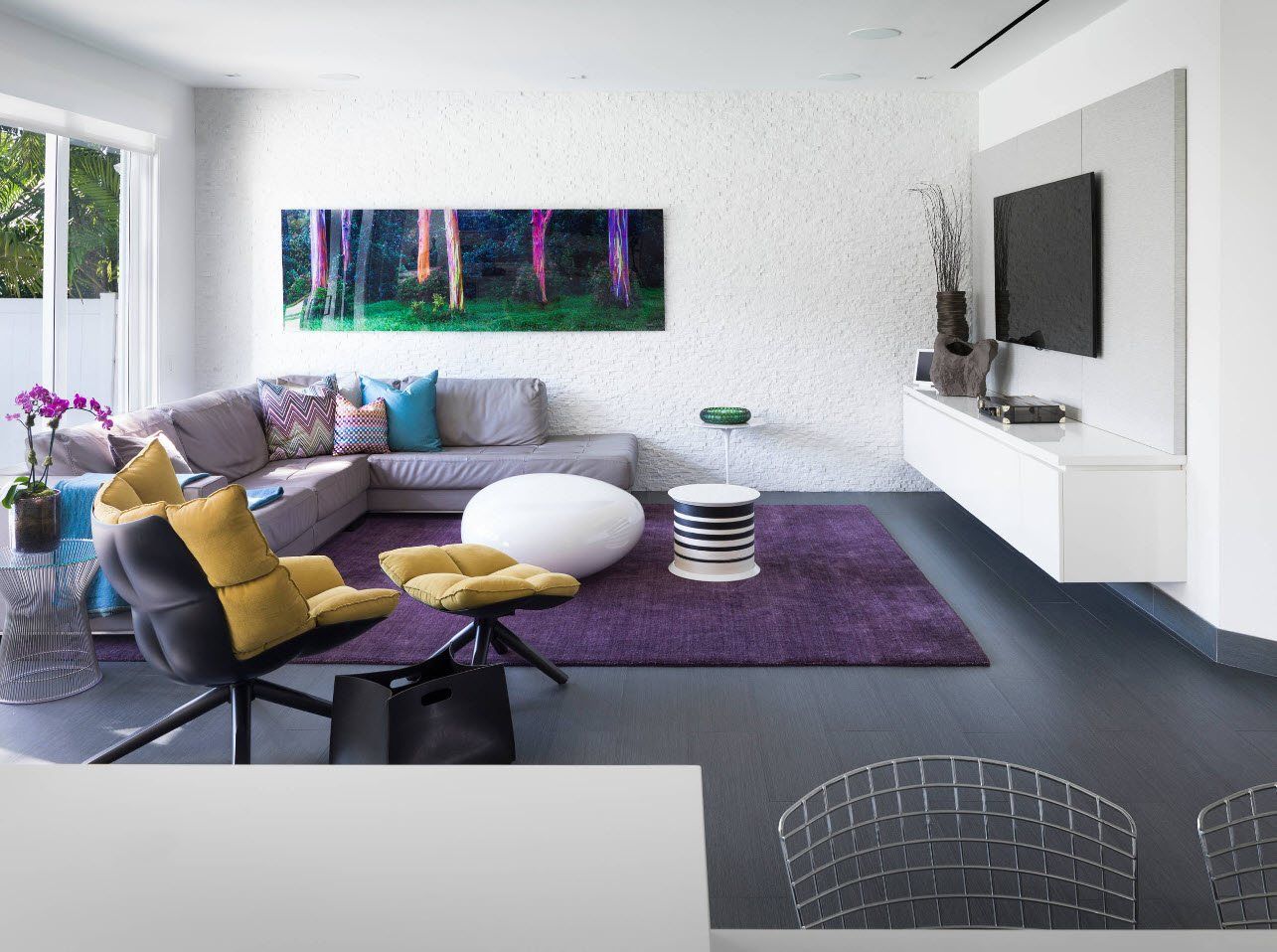 Gray Laminate That can warm up a Room
Most people think of gray as a cold color, which is most often the color. But this does not mean that your design will be cold. The combination of gray with warm wooden tones or leather furniture can make the room very comfortable. Soft bedspreads, pillows, and rugs can bring you color and warmth. Gray can also have many shades that make the space more comfortable. Warm gray brings more brown and green colors, while cooler gray shades have shades of blue as the base. Again, both can be combined with warm elements in the room to make the room look more comfortable. Gray is a really flexible color.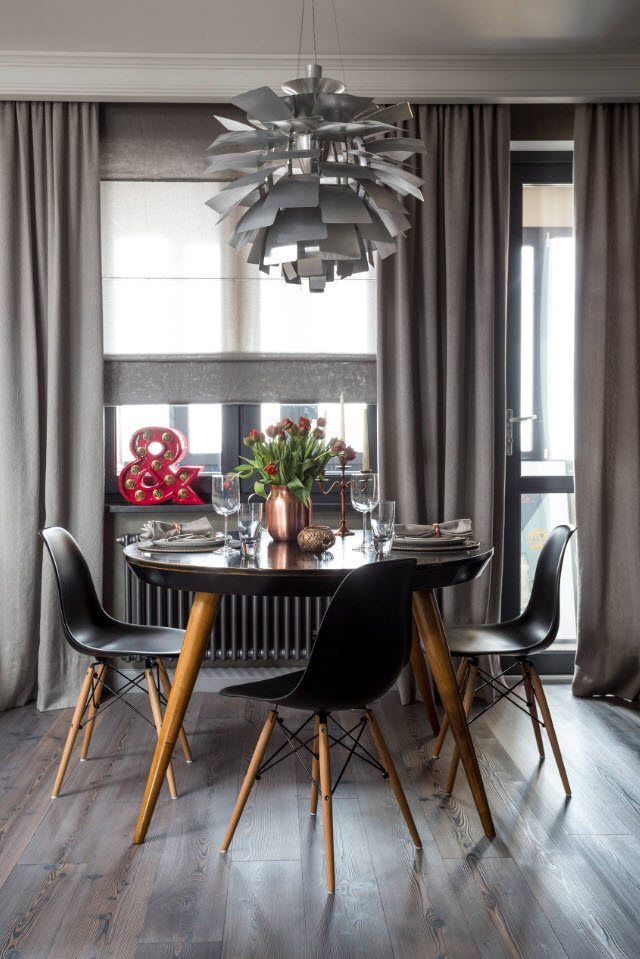 Interesting! Gray laminate flooring opens up possibilities for a wide range of styles and colors. It is versatile, so it creates the perfect balance for your home.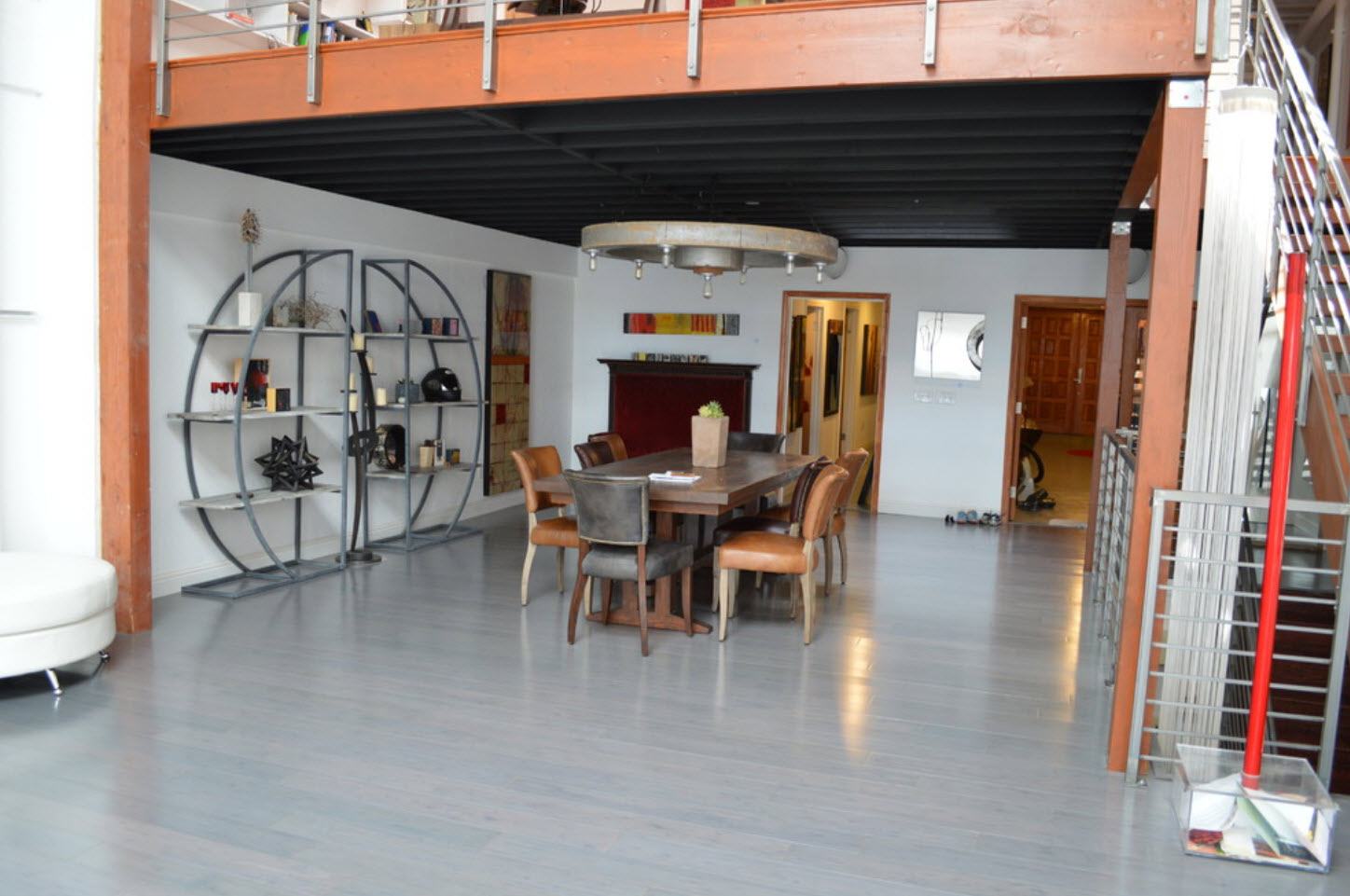 What Makes Gray Floor so Special?
Gray is a versatile color that can match many different modern interiors when used properly. Gray laminate provides more rustic look that cannot be achieved by anything else. Laminated parquet in gray can be made to look like an old wooden floor that has faded over the years but is still in its original state. Gray laminates also look like cold stone, and you can almost feel the touch of hard rock beneath your feet.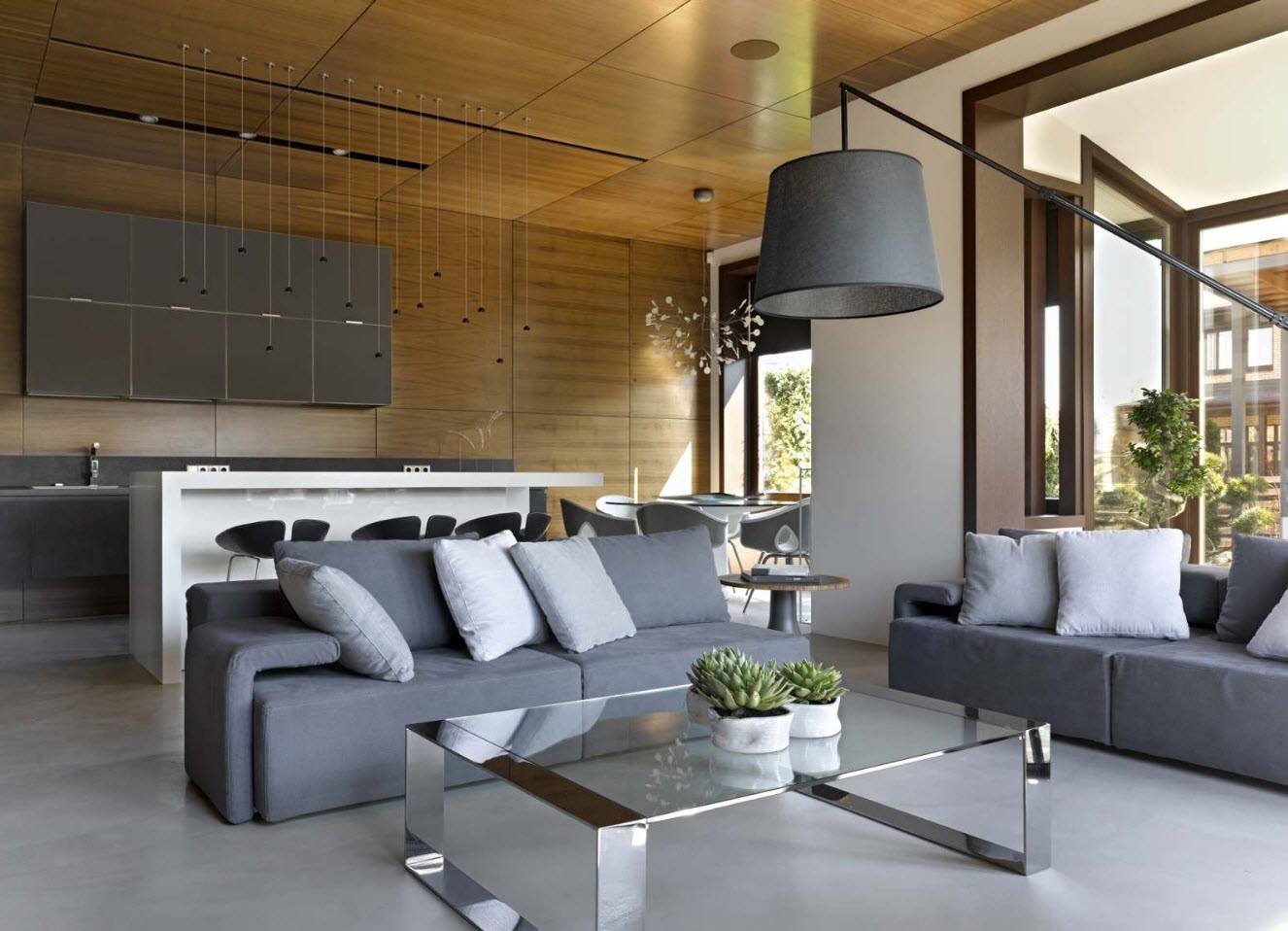 Interesting! The best part of gray is that it does not distract from furniture, color of walls and other objects in the room, differing in elegant aesthetics. Laminated flooring has many advantages that it provides in comparison with traditional flooring options.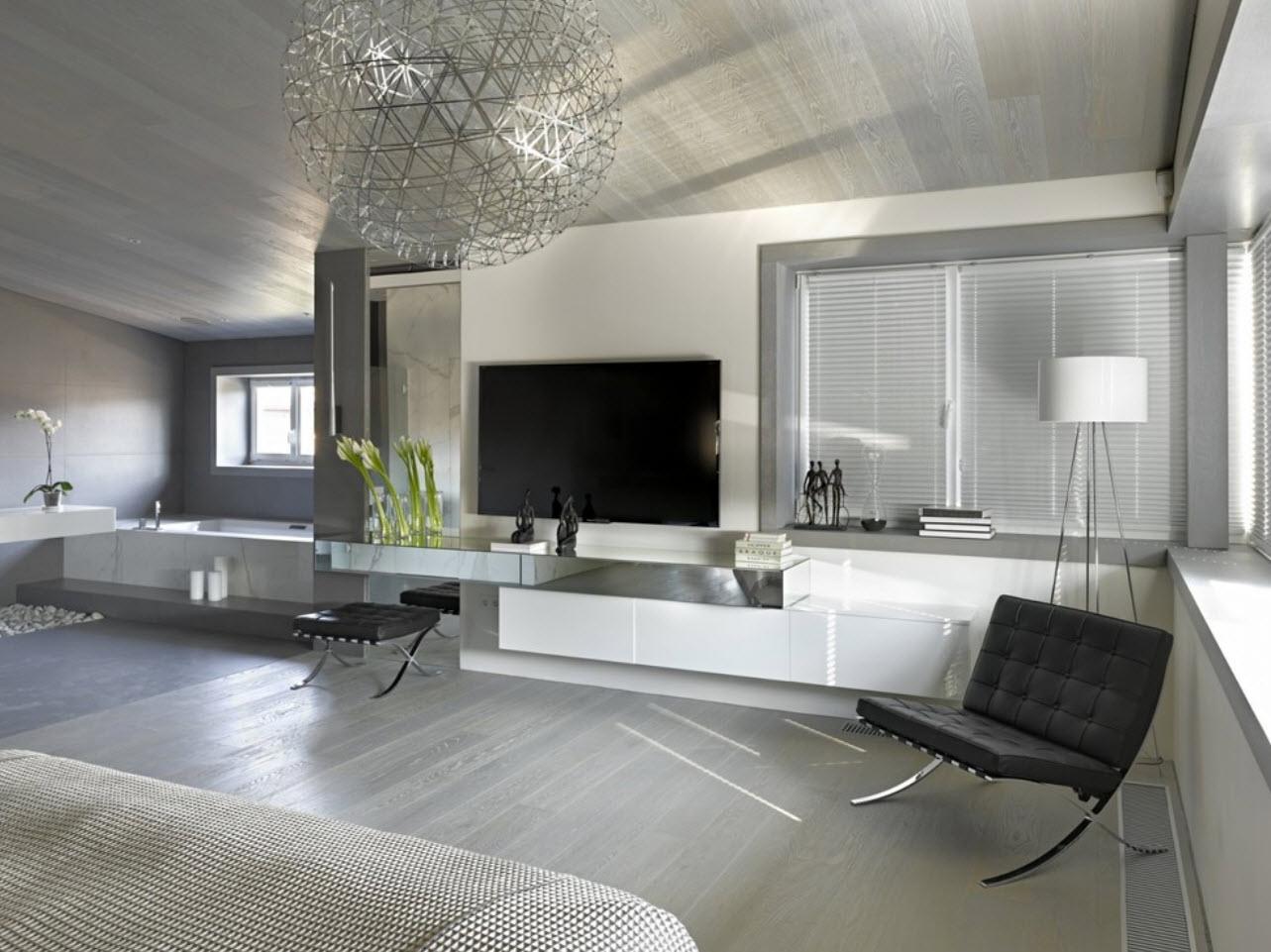 The Advantages of Laminate Flooring
Laminated floors are practical, economical, and flexible for different interiors, being the main finishing material in many homes and offices.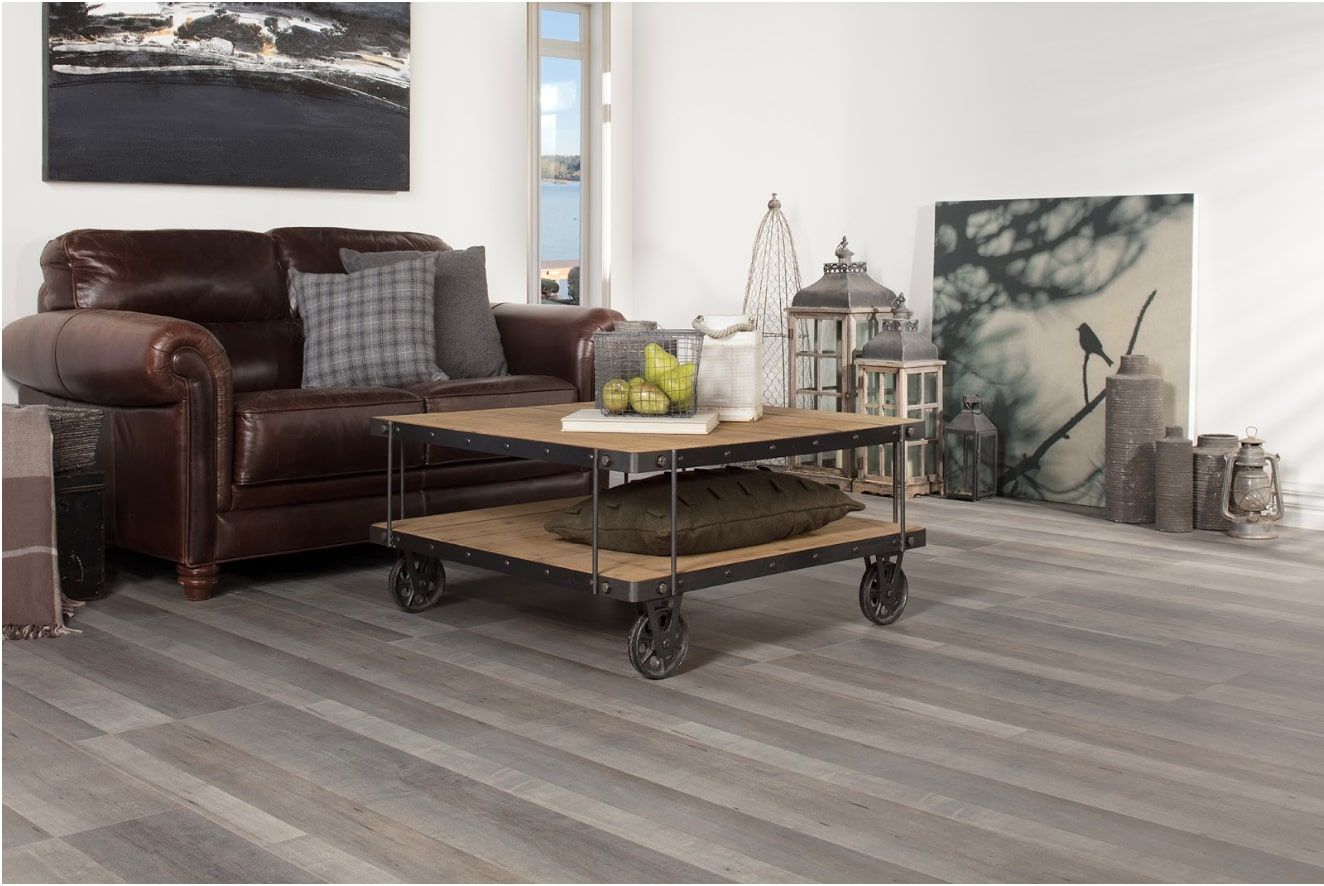 Multifunctionality
Since the laminated parquet uses a printed image, it can be imparted with imitation of various materials. There are various types of gray laminate on the market: from hardwood to stone, using high-quality images that look like authentic versions.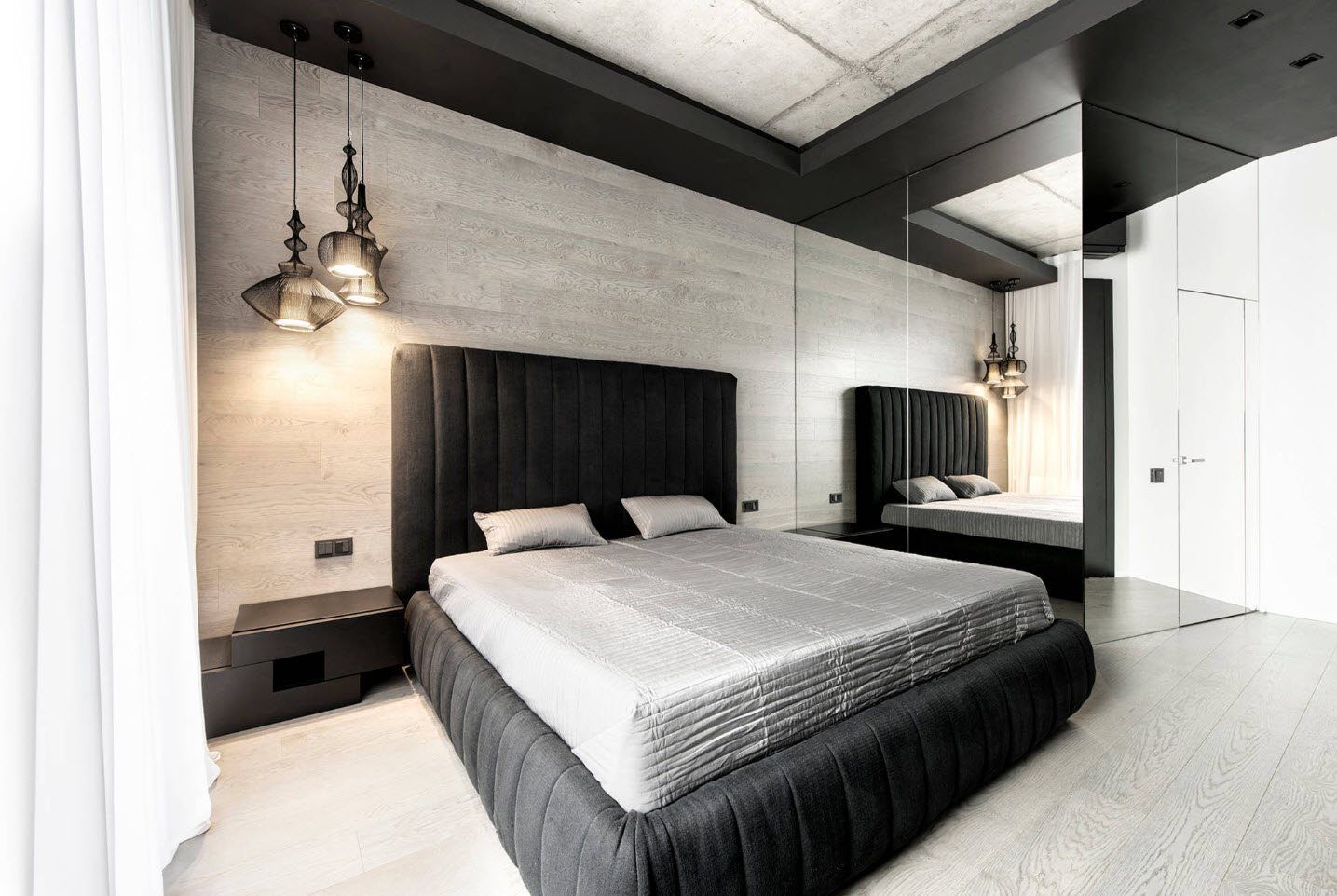 Flexibility
Laminated floors can fit into any room in your home. While traditional floorboards need to be cut and resized several times, the laminate comes with shorter boards that simply snap into place. As a result, the finishing material is easy to compress around narrow corners and uncomfortable room areas.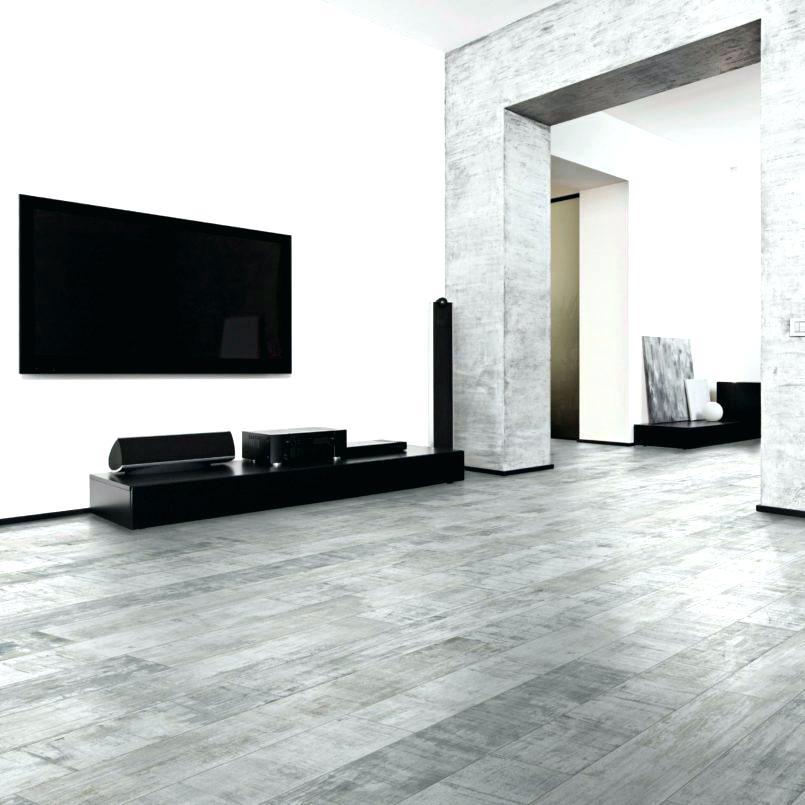 Hygienic
Laminated floors are incredibly easy to maintain and clean because of the topcoat above the image. This makes the flooring material resistant to stains or moisture, and most of the dirt can be cleaned by wiping with a damp towel.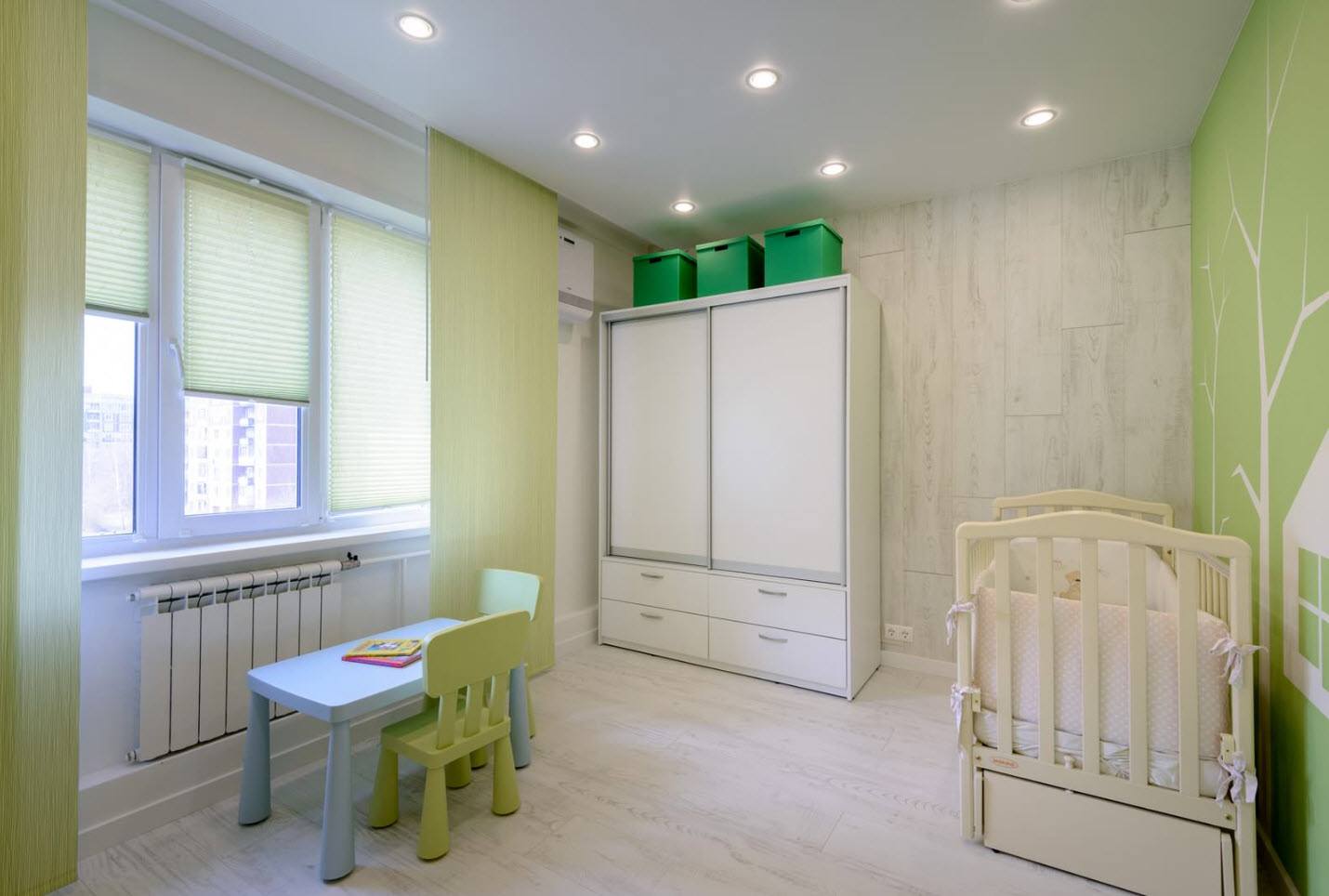 Consider the huge benefits of choosing a gray laminate for your next home remodeling project. See beautiful examples of design of different rooms and choose the most suitable interior with laminate in different shades of gray.