It is easy to be lost in the world of finishing materials lately. There are lots of different wallpapers, wall paints, decorative putties, plastic, and PVC panels that imitate stone, wood, and other natural materials. You can find much more at 7 materials for wall finishing or even more at the top of the site, in the "DIY interior decoration" section. But today we are going to talk about some classic material that fights back for its popularity along with Loft and Industrial styles. Exposed concrete is now becoming a distinctive feature of original and successful interior design. Rough and solid material attracts with its intrinsic brutality, durability without a doubt. But modern apartments are predominantly finished with putty to disguise the inner skeleton of the building. However, there is a way to change the situation in any room. We are talking about faux concrete wall paint: modern and original finishing that can add refined taste to any design project.
Contents:
The Most Obvious Advantages of Faux Concrete Wall Paint
There is one logical question: why we need to imitate the concrete in the interior with paint if many modern buildings are made of concrete slabs? The answer is very simple and the list of advantages of the paint compared to the genuine concrete is numerous:
Versatility. Faux concrete wall paint can be applied in any room interior and building made of wood, brick, panels, etc.;
Color range. You can imitate a wide range of concretes;
Easiness to apply and to change the material on any other (replaceability);
Possibility to apply it for small zones (accent wall, partition, etc.), good combination with other materials.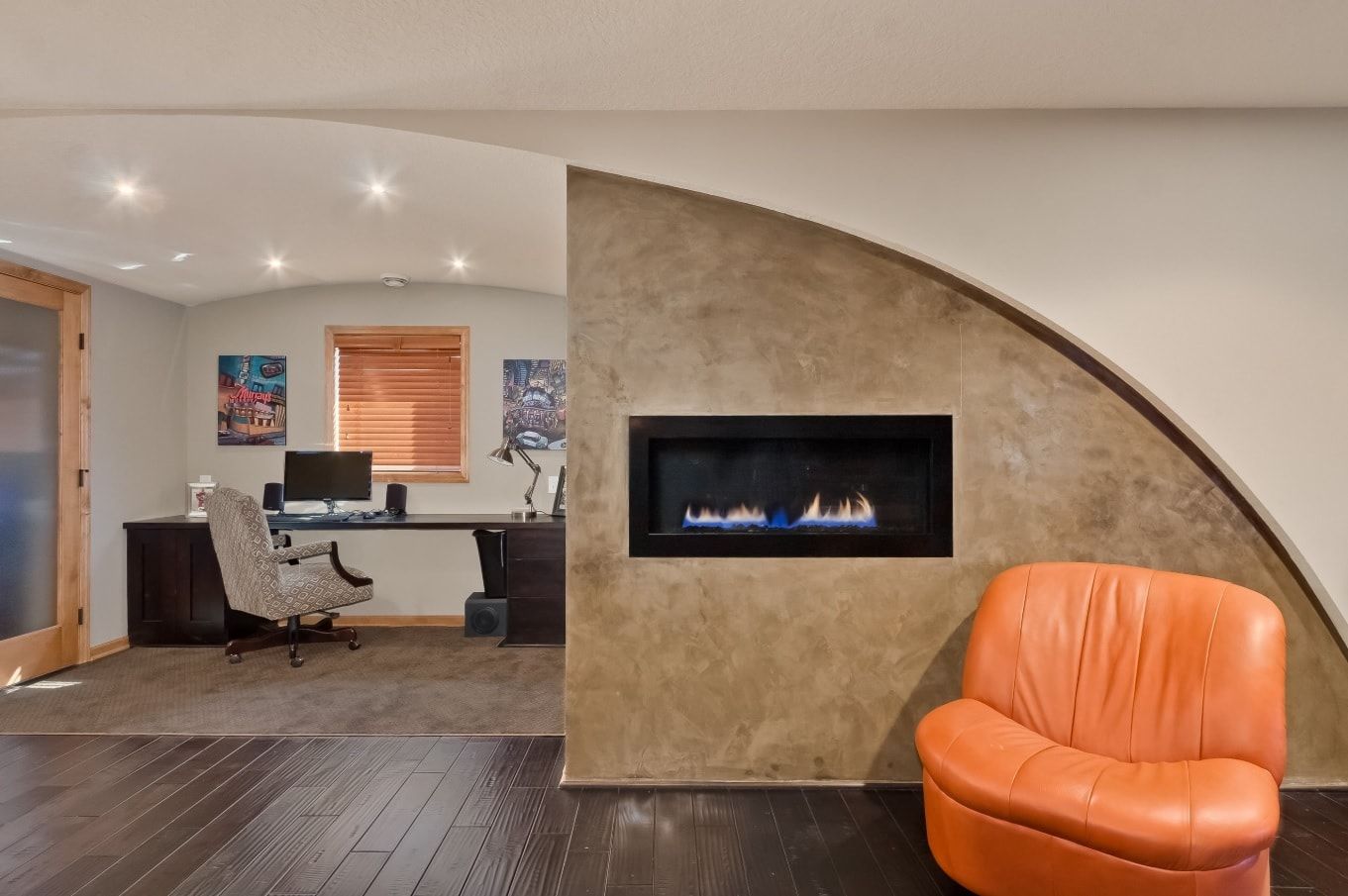 And this is actually a small list of pros for this finishing. Like any other texture paint, faux concrete paint can come in handy in different situations and many skillful designers increasingly use it in their practice.
Colors of the Faux Concrete Paint
One of the most pronounced advantages of the faux concrete wall paint is its possibility to mimic a lot of different color tints of the concrete itself and its combinations. Can you imagine the wet concrete which is due to achieve strength and serve for decades? Or the old slabs with bare iron rods of reinforcement that are rusty with time? All these kinds can be successfully realized with the paint.
Dozed Usage of the Faux Concrete
We have admitted the versatility of the paint usage as its most valuable advantage. But what it stands for?  If your apartment has zones to emphasize or some architectural complexities that should be hidden – this material can appear very useful. Besides, you shouldn't have the room built with concrete slabs. The paint is applicable for virtually any interior. It has an impressive look in combination with a concrete floor.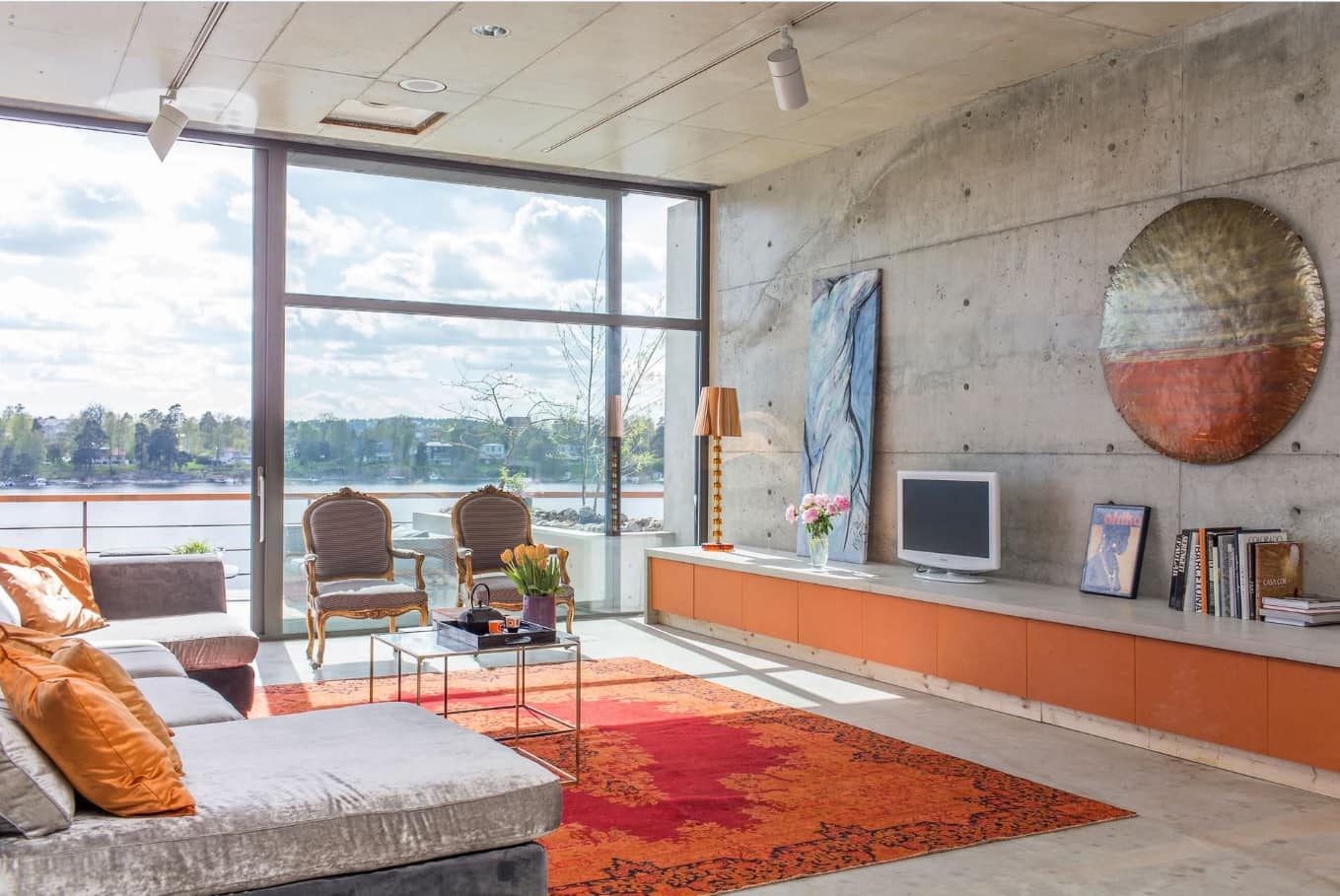 In the open layout space, you can design the accent wall with a TV and fireplace to attract people's attention. Gray concrete in light rooms makes the pleasant dilution of the color scheme and revives the interior.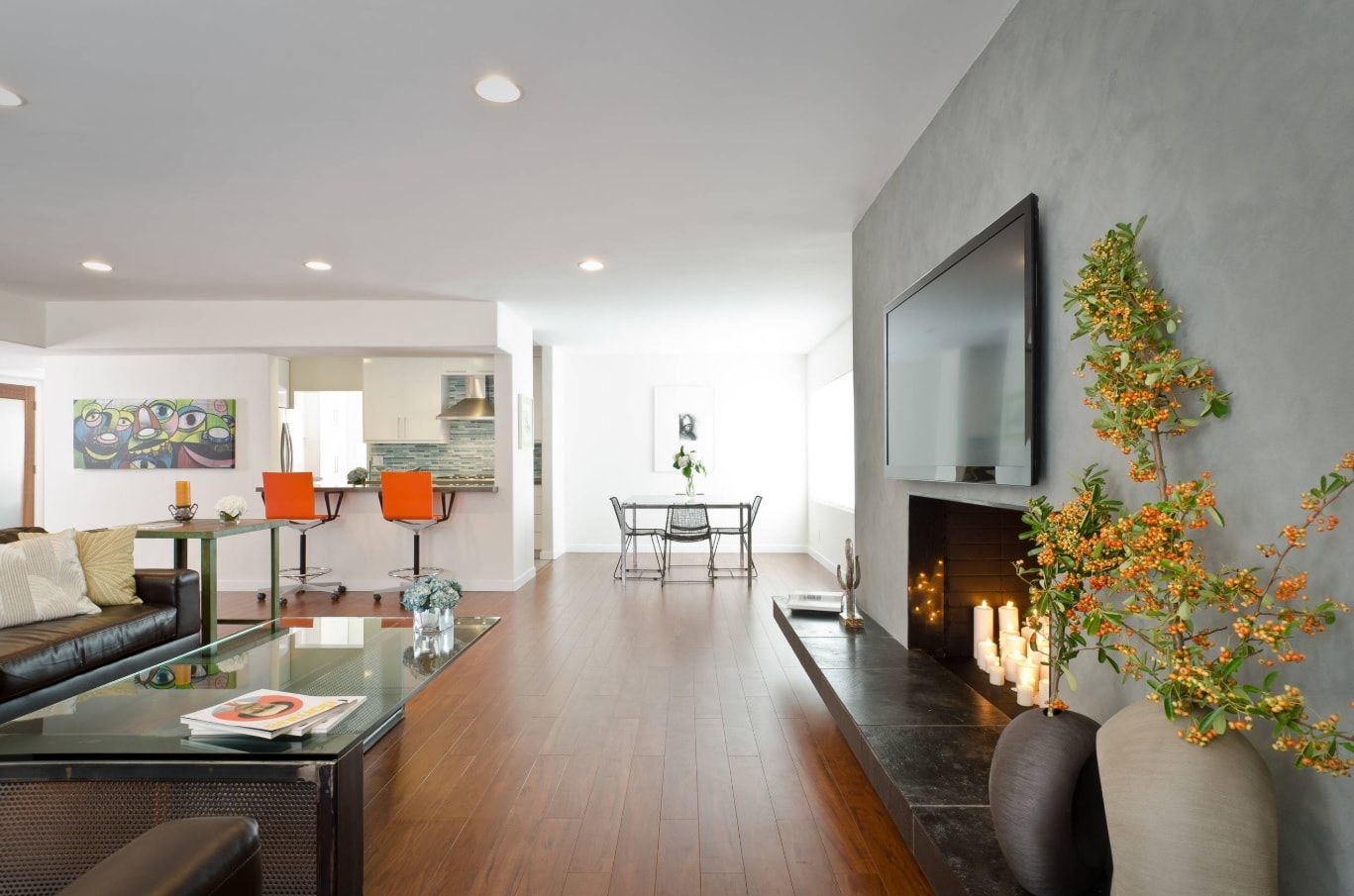 In some absolutely unique cases, you can apply the faux concrete paint for the sliding door or partition between two zones. But this is a very rare and daring option that is recommended to be used by professionals.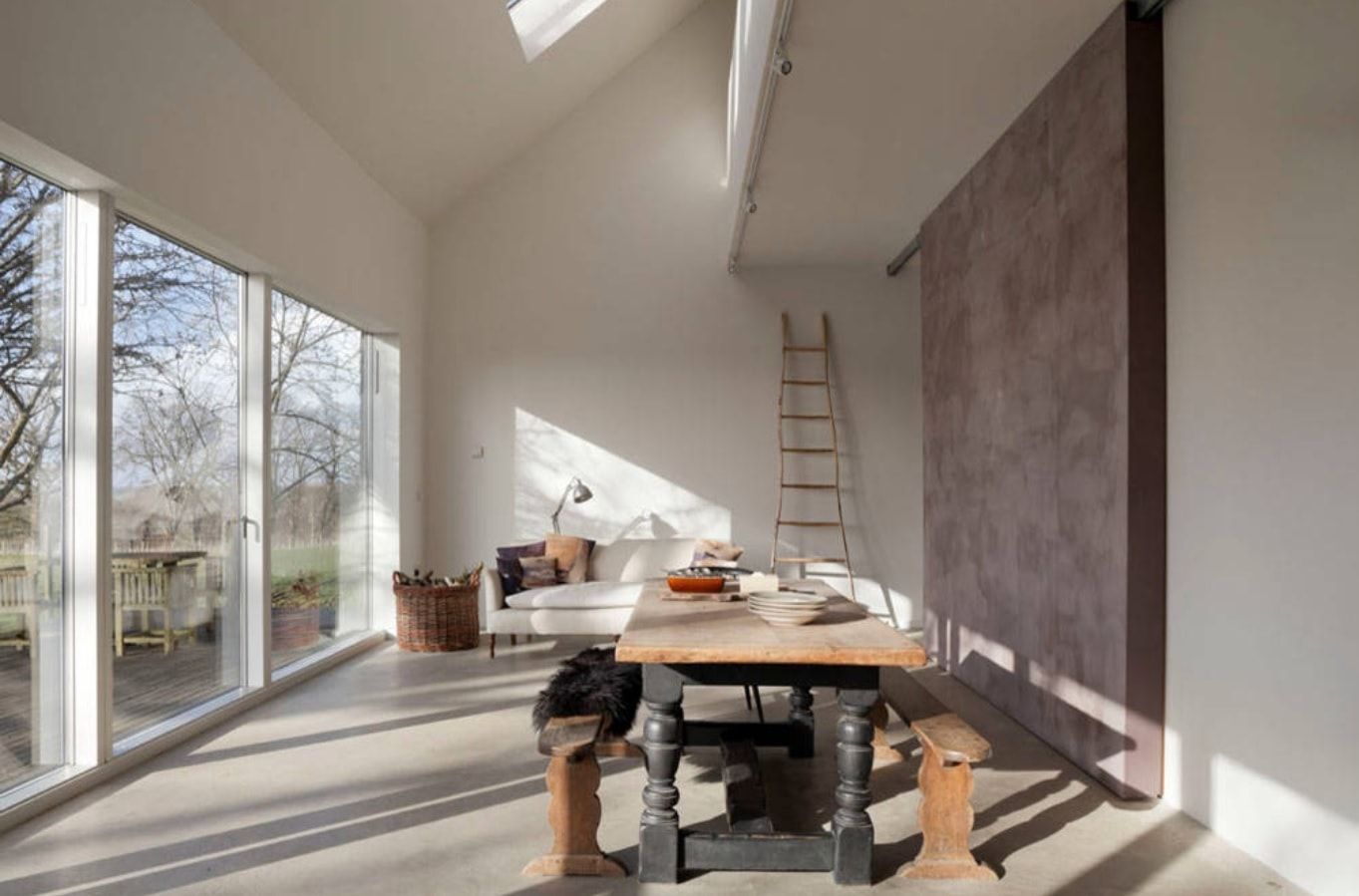 In small rooms as the home office or study, the concrete surface can appear as a shading background to make some other elements on it look highlighted. Therefore, it is a very convenient and often used option for so-called "task walls".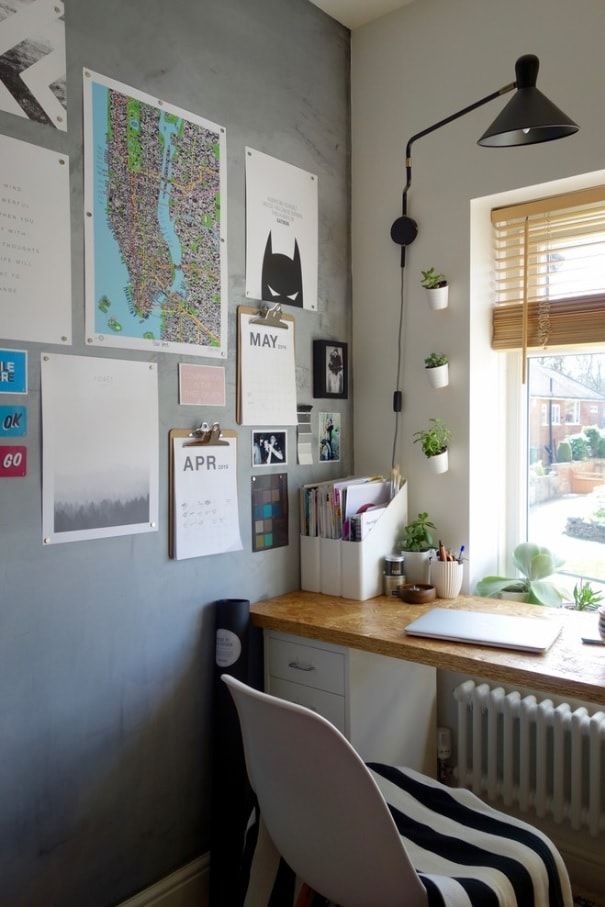 Creating and Emphasizing Style with Faux Concrete
And what about interior design styles? Can the faux concrete wall paint be a sufficient finish to emphasize or create a style? The answer is yes. In addition, you can arrange pretty much different styles with the material.
Surprisingly, it can be even ethnic styles. Just look at how masterfully and easy designers could present Arabic style in the bathroom.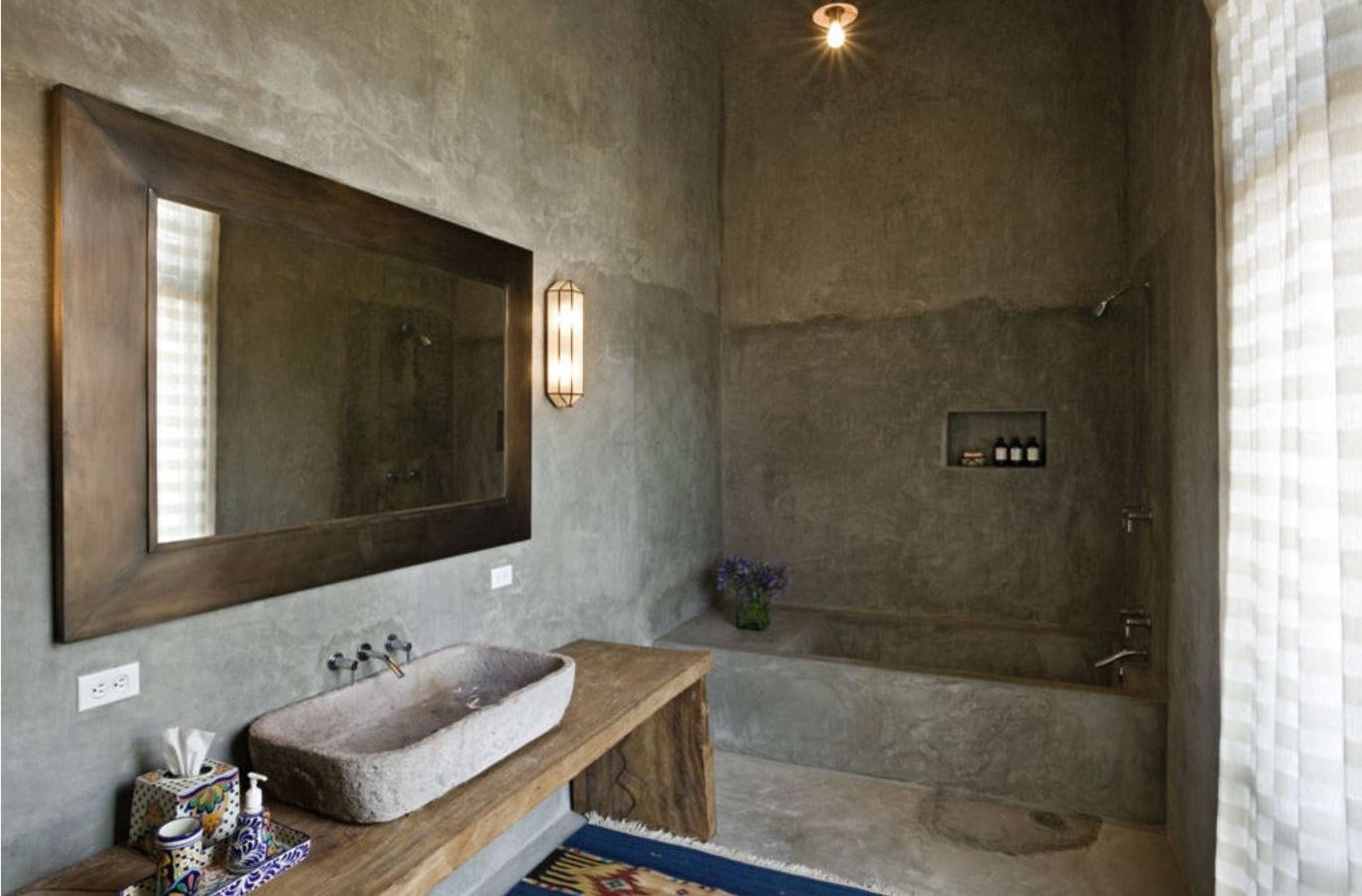 Of course, the easiest task is to arrange the Industrial style with the help of adding concrete surfaces to the room. But it's not so easy to combine it with other colors and materials. However, it is absolutely cool solution for the bathroom as the paint is not susceptible to moisture and steam, unlike real concrete.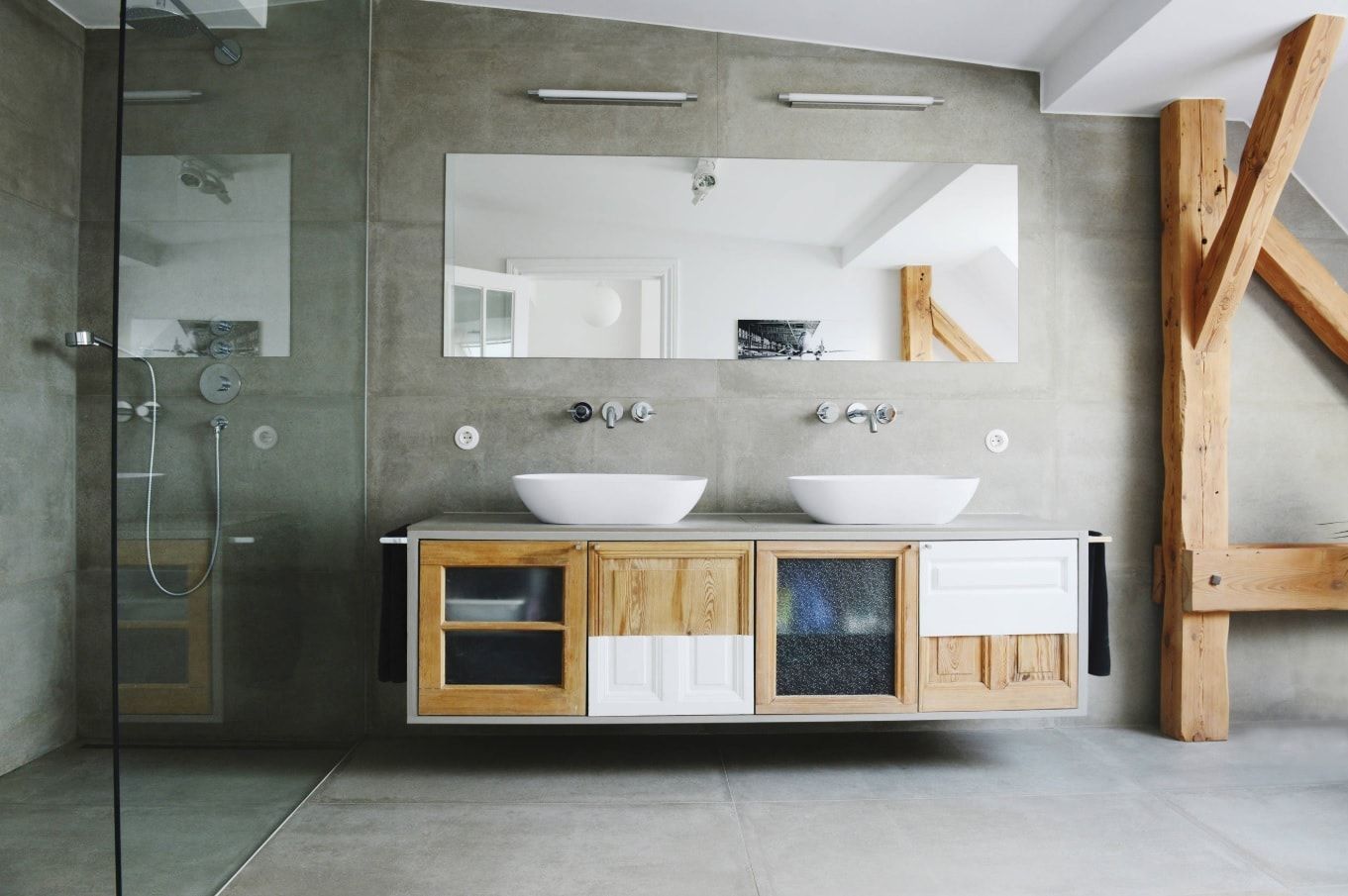 Classic style and Minimalism are also up to be created with faux concrete wall paint. Here we can confidently add Contemporary and Modernism, High-tech styles as the concrete surfaces are the privilege of our time. We can often find kitchens with concrete countertops, splashbacks, or their combination with aged copper facades. On the other hand, concrete perfectly combines with natural materials to create vintage classics.