For a fact, your home is the one place where you spend a lot of your time. Therefore, it should have a soothing and healthy atmosphere for you to dwell in. It is your safe place. Here you should forget all your troubles and the hassles of your day and relax. When you create an ambiance of serenity and tranquility, you can invite a sense of peacefulness inside. There are ways through which you can style your place to create an atmosphere that is healthy for you and your loved ones.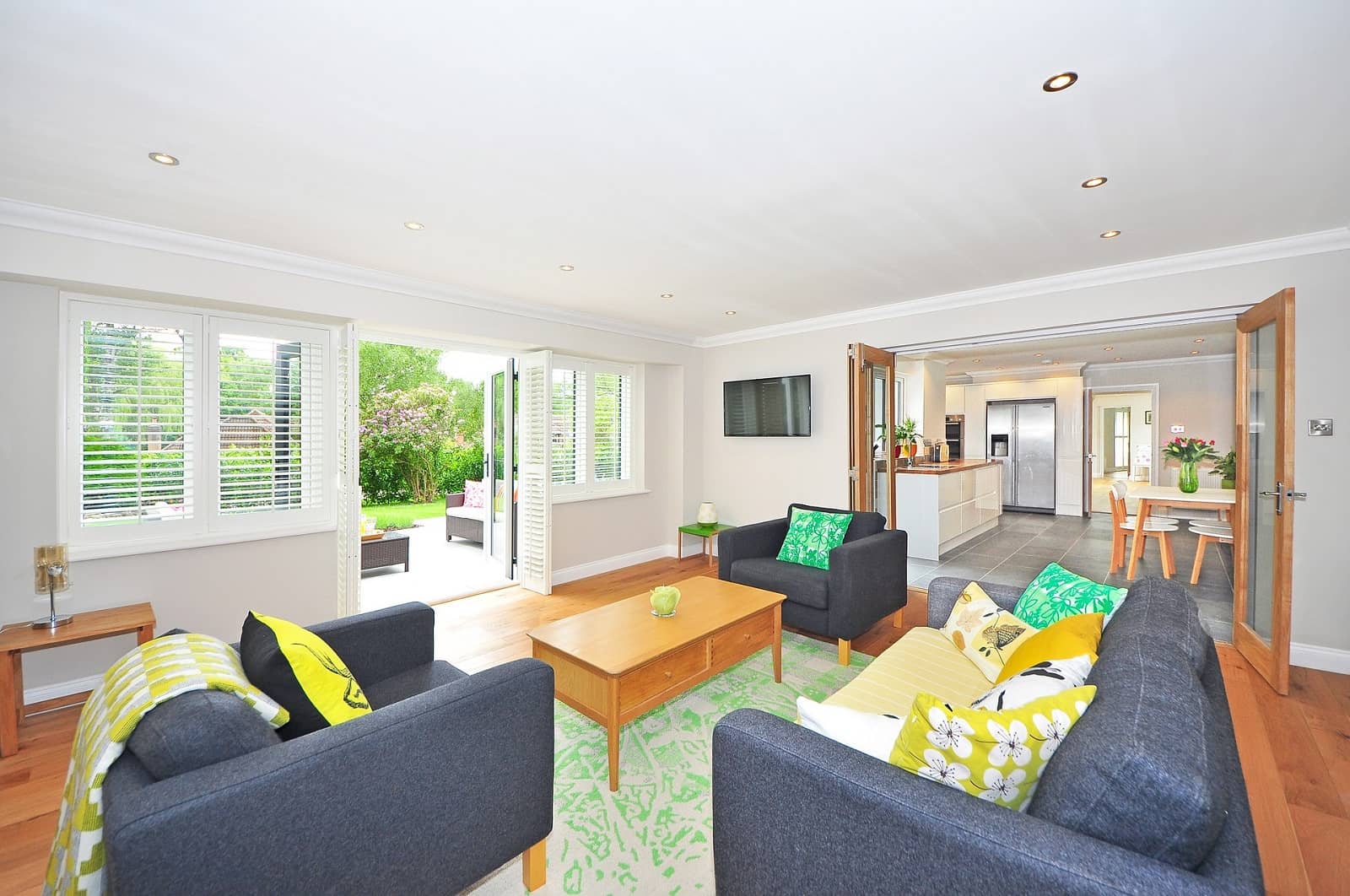 Be mindful about designing each room
This involves getting carefully picked pieces that will harmoniously blend into every room. Each piece you choose and each design you choose to go with affects the overall atmosphere inside. Therefore, go for a balanced look. Picking simple, elegant pieces and going with a timeless soothing design will fill your home with relaxation, tranquility, and positivity. Keep this in mind as you style every single room.
Control your clutter
When there is clutter, it causes you to feel overwhelmed, stifled and cramped in your space. Another issue with clutter is that it collects dust. This dust can end up creating a stale atmosphere. To combat this, declutter as it also serves other beneficial purposes. For starters, it can help you create a sense of a well-aired open space which will bring freshness. Remove damaged or broken items, excess decorations, and anything else that is unnecessary. You can also achieve this by ensuring that you have a place designated for every single item. Last, suppress the urge to hide your clutter behind closed doors.
Choose a relaxing color scheme
Colors have psychology behind them, and you can use this for your benefit. Find out what colors create a peaceful and serene atmosphere and use them for your color scheme. Because various hues evoke different emotions in you, select the shades that help ease stress and allow you to relax. Neutral shades, soft tones, and muted tones are perfect for the bedroom, bathroom, and living room. We can use vibrant shades that evoke visual interest in the kitchen, home office, or even your living room.
Create an airy atmosphere
This can be created through various other means apart from decluttering your living space. For an airy atmosphere, you need to maintain a comfortable temperature indoors. You should also ensure that the airflow is excellent to keep humidity at the right level. This ensures that there is a fresh feel. It may require you to install an appropriate system to achieve this by installing an air conditioning system. However, there is always a concern to use available space in the best possible way to keep the overall look of the home intact. For this, you can consider using a portable air conditioner to create a fresh and airy atmosphere. Besides being portable, they are energy efficient which could help you in reducing your electricity bills as well.
Regular cleaning
This can be an uphill task. However, it is a crucial step towards a healthy living arrangement. It is right for you to do your thorough cleaning at least one time a week if you desire to achieve fresh air indoors. You can dust, mop, scrub, and wash the textiles in your home to rid it of allergens and toxins. Items such as carpets may be cleaned professionally to achieve better results. Remember that regular products used for cleaning contain many unhealthy chemicals. Therefore, consider making a switch to healthier, non-toxic alternatives.
Nature is your friend
Indoor plants are suitable for your home. Not only do they act to purify the air but they also create great aesthetics naturally. Plants will cleanse the air and make your house more comfortable and pleasant. Houseplants will also help relieve your stress and replace that with a natural soothing vibe. The green color will play a part in complementing your décor. There are so many species of plants that can thrive in different rooms, and you can use them.
They say that east or west home is best. Follow these tips to make sure that your living space is the best.