A very popular industrial style is distinguished by the use of hard and rough surfaces. This style is associated with industrial areas. The basis of this style is open spaces since it goes back to the design of large buildings, such as factory floors, warehouses. In order to use the industrial style in the interior, the room must be spacious, large, with high ceilings. The versatility of a room is often used to combine into one space, for example, a kitchen, a living room, and a dining room.
The concept of industrial style is minimalism, so the amount of furniture and household items is minimal. But enough space remains to store things. The decor redundancy is not inherent in this style. The lines are strict and straight.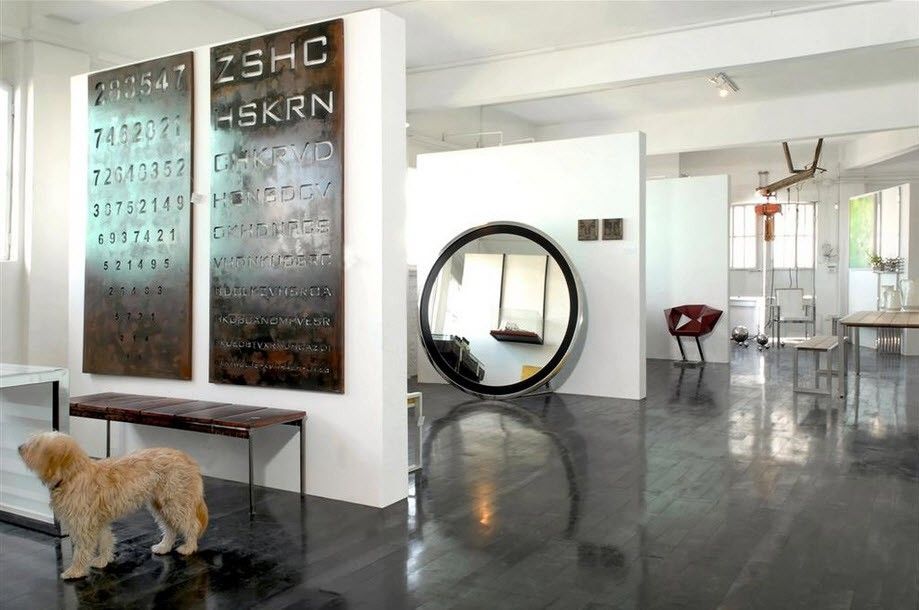 Types of Industrial Style
There are two types of industrial style:
Natural. That is, it means natural, originally laid down style elements. Perhaps the premises were once a factory or workshop. All the attributes that are initially available for the building are left in use: beams, stairs, hoods, ventilation, pipes.
Artificial. Here, the industrial style is created intentionally. The new walls are given the appearance of artificial antiquity and all the elements inherent in this logical development. Decorative brickwork or even special concrete imitation murals are used. In the artificial form of the industrial style, it is necessary to choose the right accessories that are characteristic of an industrial building.
This style is more suitable for the exterior decoration of buildings. It is also often used to give pubs and restaurants an original atmosphere. "Industrial" can be found in the design of shops, cafes. It is aimed at young, developing people.
The industrial style has a utilitarian approach to designing and creates a unique look to the modern interior.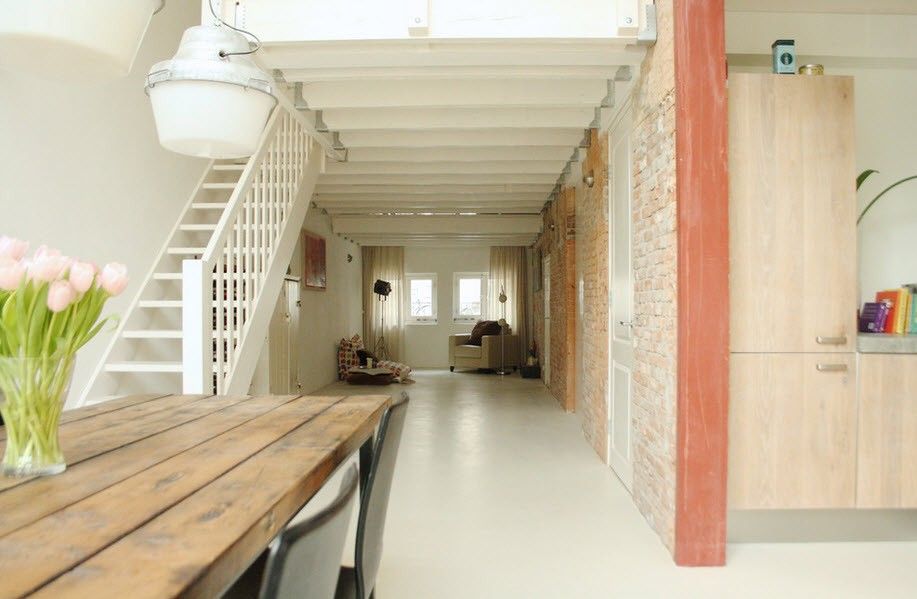 By the way, this style was not previously singled out as an independent, self-sufficient direction. It was just a part of our daily lives. But then, over time, people learned to appreciate it for its expressiveness, unpretentiousness, which is inherent in the unprocessed surface, objects, and architecture created from recycled materials.
What else distinguishes the industrial style? It is accessibility and low budget since it embodies the simplicity of things, has the perfect combination of function and form. In addition, this style in the interior is also comfortable, attractive and original.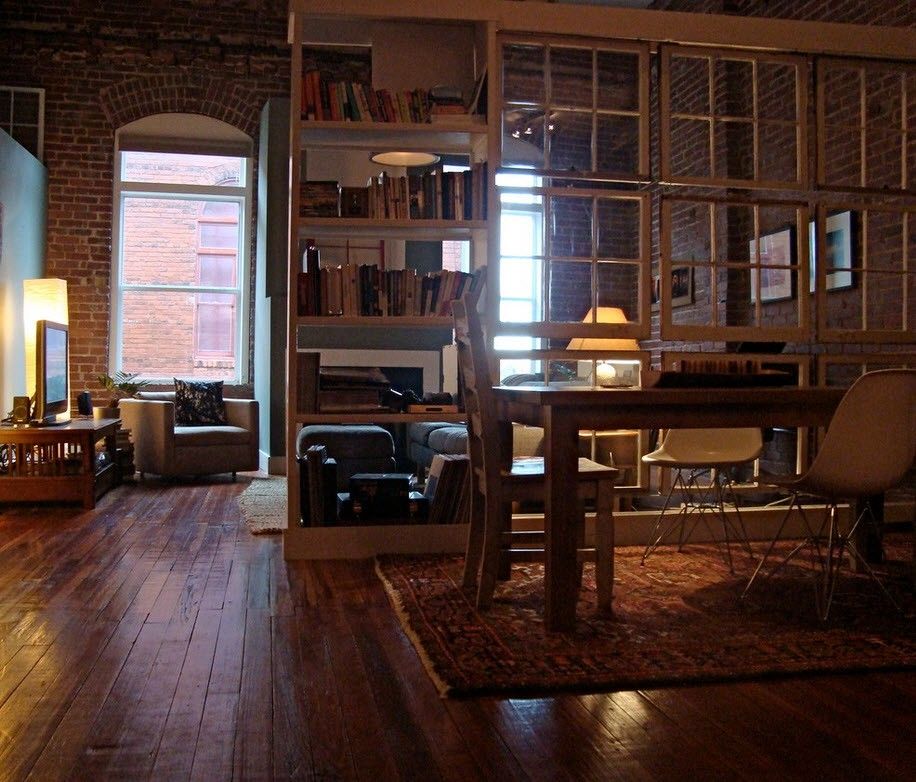 As mentioned above, a distinctive feature of the industrial style is minimalism and the absence of excessive decor, this also applies to furniture: no trinkets and curls, only clean, clear lines.
Parts from the garage or items from the flea market are perfect. Think of a completely different application for things. For example, a wooden box can turn into an excellent table or stool, a stepladder can become shelves and so on.
Industrial Style Furniture
As furniture, it is worth choosing something simple. The upholstery should be monochromatic, neutral in color, made of natural materials. Frills, small patterns and other similar details of decoration will not suit you. All this does not apply to the industrial style.
Industrial Style Bedroom
Of course, no one forces you to choose dark "manufacture" tones for decorating your home in an industrial style. You can dilute it with something colored and interesting. So, for example, the entire bedroom can be designed in this style, but put the bright, juicy bedspread on the bed and decorate it all with colorful decorative pillows and a colorful picture. And you will get a unique interior of your room, which will always give an excellent mood.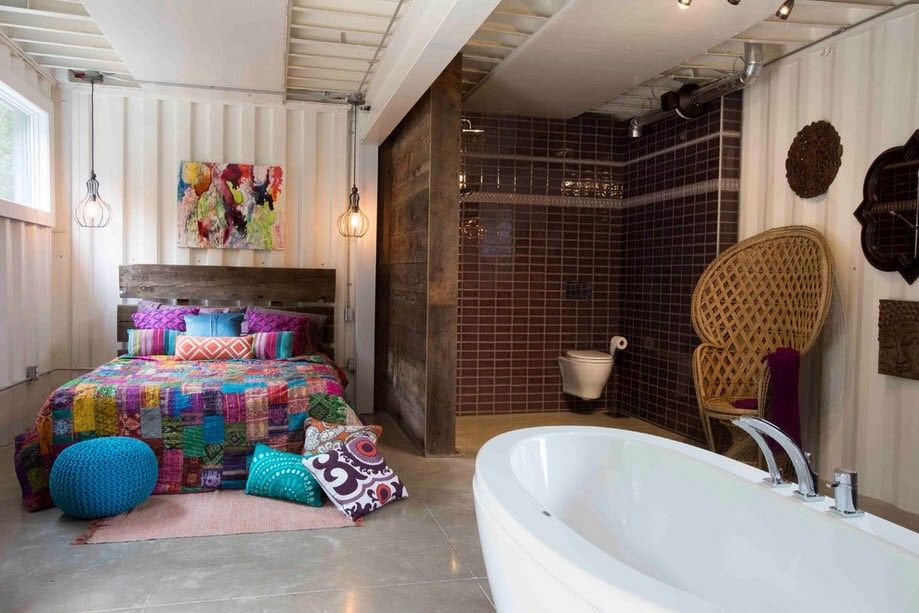 Another option for an industrial bedroom is a "minimal accent", that is, place only 2 – 3 accents in the whole room. Of course, in the Industrial style and your room will become extremely cozy and comfortable. Such accents can be a brick wall, black glass cabinet doors, and a white bed. You can dilute this minimalism with a picture having an interesting (urbanistic) image.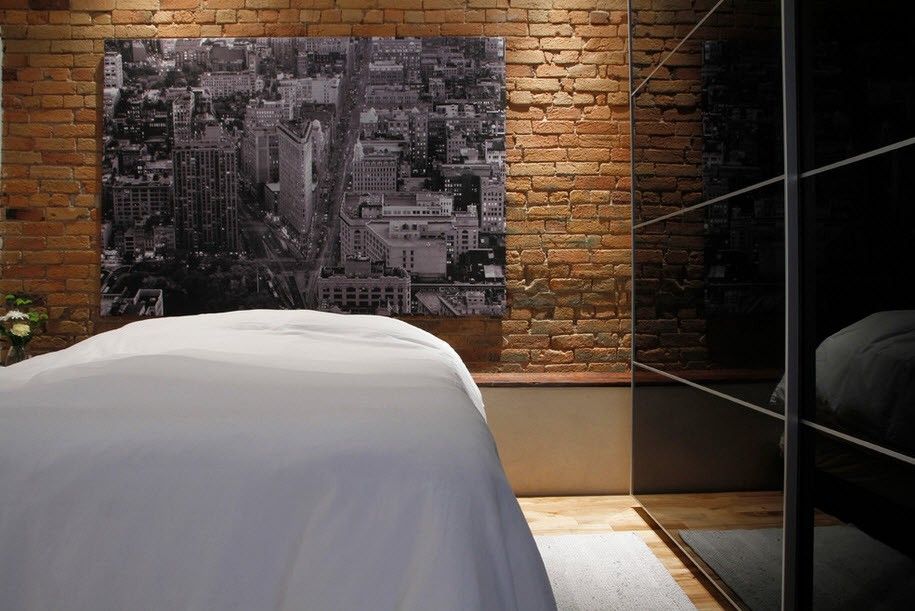 Industrial Style Kitchen
As for the design of the kitchen in an industrial style, the wood looks perfect in alliance with the brick. The wood itself always looks beautiful, natural, noble and very comfortable. And the brickwork, which gives the interior the necessary industrial features, is also practical. Designers also use built-in wardrobes and a refrigerator to achieve style completeness, reflecting a minimalist concept.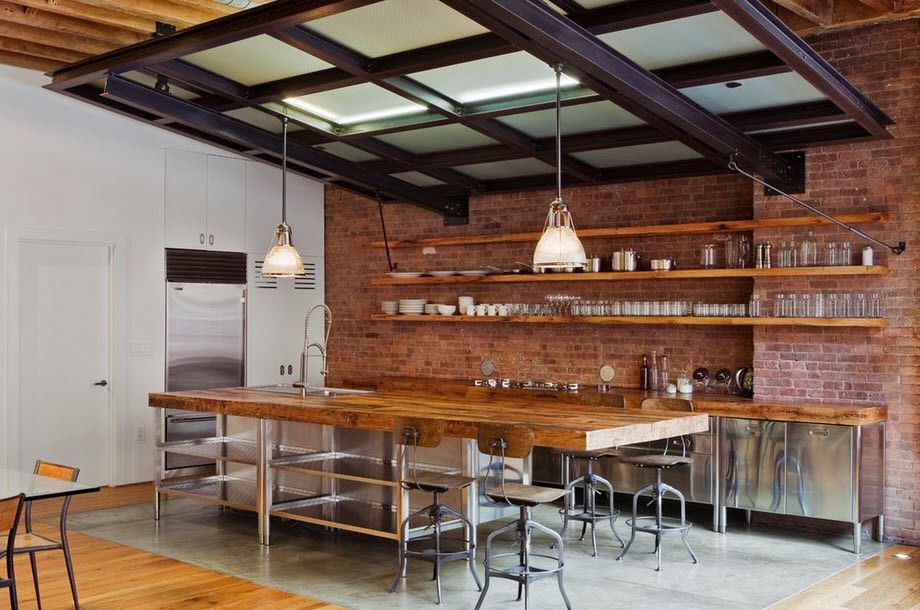 Industrial Style Bathroom
The bathroom is no exception to the design of the living space in an industrial style. Everything here should also be simple, harmonious and without frills. Brickwork is perfect for decorating a wall; it looks beautiful and natural. By using glass partitions, you will achieve the desired result, as this creates the effect of simplicity, which is the main thing in an industrial interior.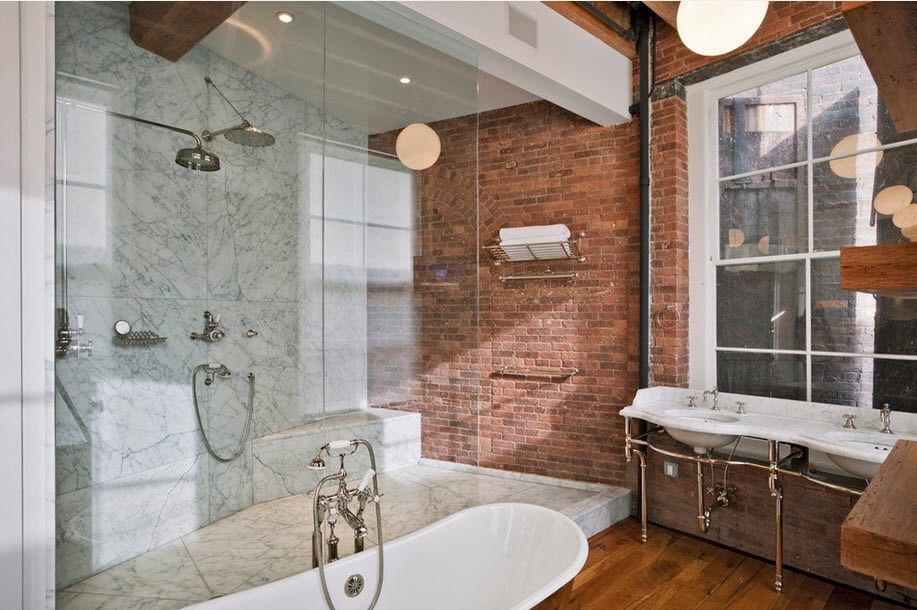 Lots of people have recently loved industrial style. It fills the house with the order, comfort, and functionality.